Who Is The Richest Olsen Sister?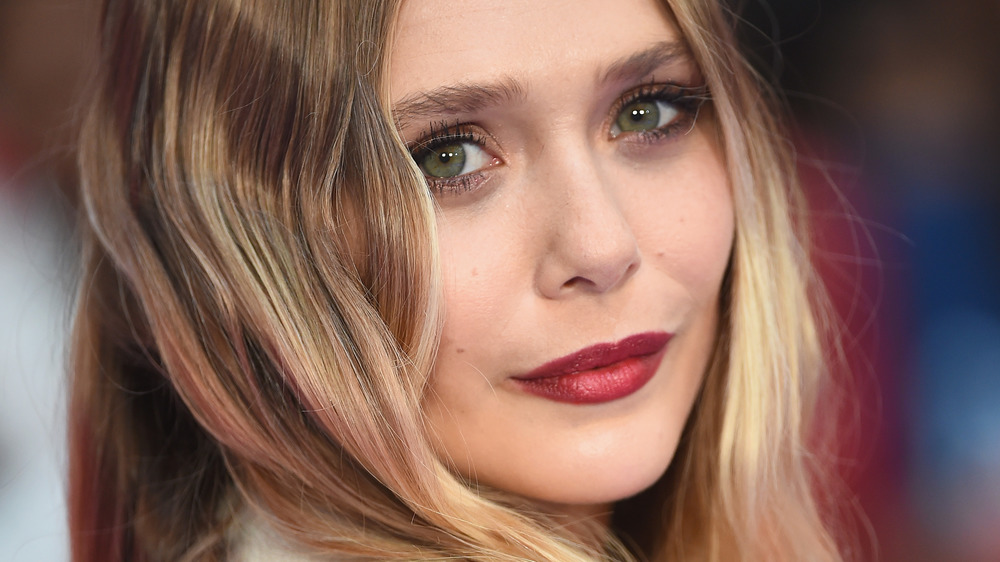 Ian Gavan/Getty Images
Mary-Kate and Ashley Olsen might be Hollywood's most famous set of twins, but little sister Elizabeth Olsen is also making waves (and millions) in the entertainment industry. 
Mary-Kate and Ashley, also known simply as the Olsen twins, rose to fame at a very young age. These two got their first gig before their first birthdays! According to Celebrity Net Worth, they were just 9 months old when they started sharing the role of Michelle Tanner on the popular television sitcom Full House. The hit show ran for eight seasons and helped the twins launch their own brand within the entertainment industry. They starred in The Adventures of Mary-Kate and Ashley, It Takes Two, Passport to Paris, and Holiday in the Sun, to name just a few of their joint projects. According to MTV, Mary Kate and Ashley also became the queens of merchandise, with their names branded on pretty much everything. We're talking about cosmetics, board games, furniture, dolls, and more.
As adults, the Olsen twins have embarked on a career in fashion. Two of their most successful brands, The Row and Elizabeth and James, are still going strong, even though Mary-Kate and Ashley haven't acted in years.
But there's another sister on the scene as well, and she's become a big name in her own right. Elizabeth Olsen didn't garner the same level of name recognition as a child that her older sisters did, but she's holding her own now. Maybe you've heard of the Avengers? Yah, that's just one of her gigs.
Needless to say, all three sisters are doing very well financially, but let's find out who's got the biggest bank account.
Elizabeth Olsen's career has super powers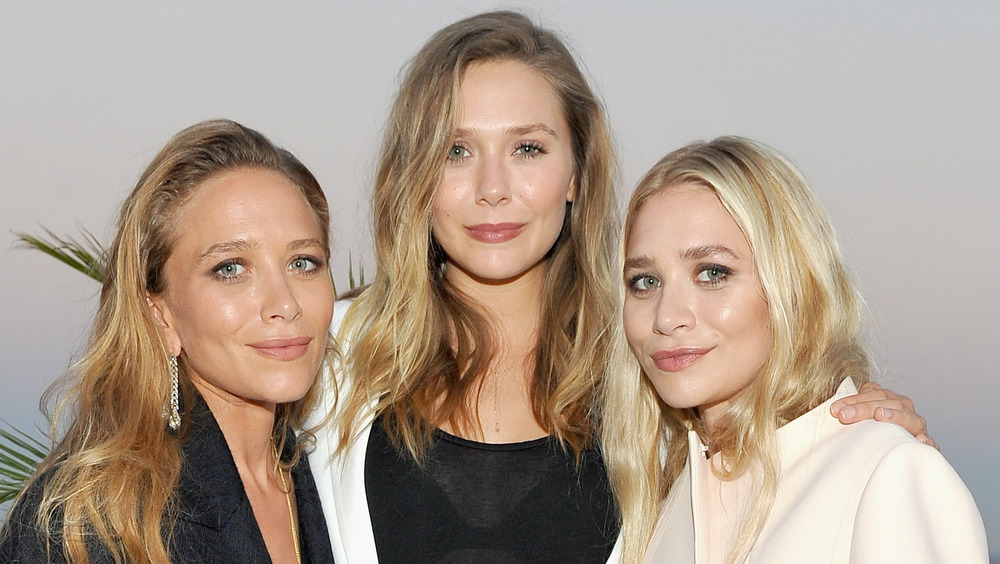 Donato Sardella/Getty Images
Elizabeth Olsen (pictured center) reportedly studied ballet and singing from a young age, and in 1994, she quickly followed in her twin sisters' footsteps and appeared in The Adventures of Mary-Kate and Ashley and How the West Was Fun. She didn't become a household name as a child star, but perhaps that's a good thing. Though her career has been more of a slow burn, Elizabeth has continued to impress.
In 2011, she garnered critical acclaim for her starring role as Martha in the dramatic thriller Martha Marcy May Marlene, and she's appeared in two blockbuster installments of the Avengers franchise — Infinity War and Endgame — as Wanda Maximoff/Scarlet Witch. She's expected to return to the big screen again in 2022 for Doctor Strange in the Multiverse of Madness, per ScreenRant. Elizabeth also stars in her own series called WandaVision on Disney Plus.
All this has certainly helped her build a healthy bottom line. According to Celebrity Net Worth, Elisabeth is worth an estimated $11 million. That sounds mighty impressive, until you find out how much money older sisters Mary-Kate (left) and Ashley Olsen (right) have amassed.
Mary Kate and Ashley Olsen have amassed a fortune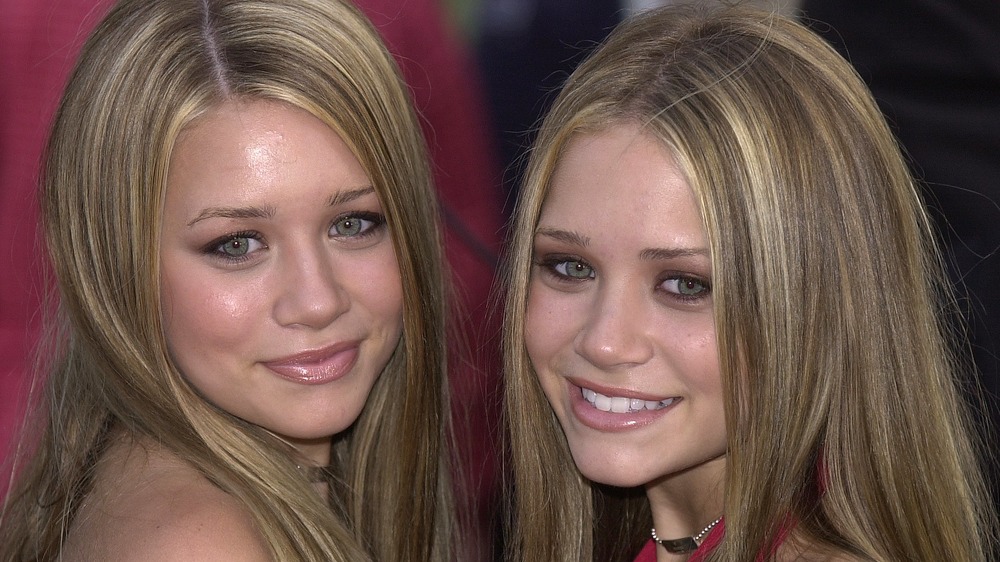 Vince Bucci/Getty Images
Mary-Kate and Ashley Olsen are financial giants. According to Celebrity Net Worth, they're worth $250 million each. Despite not having a major TV or film role for more than 15 years, they remain among the richest women in entertainment and have reportedly appeared on Forbes list of richest celebs every year since 2002. 
The Olsen twins (pictured above in 2001) grew up and left acting behind, but they became heavy-hitters in the fashion industry. As of 2019, The Row generates between $100 million and $200 million per year in sales, while Elizabeth and James brings home an estimated $89 million every year, according to Style Caster.
Mary-Kate and Ashley didn't start off with a huge pay check though. In the early days of Full House, they reportedly earned $2,400 per episode. (Not bad for a couple of kids under the age of 1, right?) That figure soon jumped to $80,000 per episode as their popularity soared, per Cosmopolitan.