Sacha Baron Cohen's Acceptance Speech For 'Borat' Is Turning Heads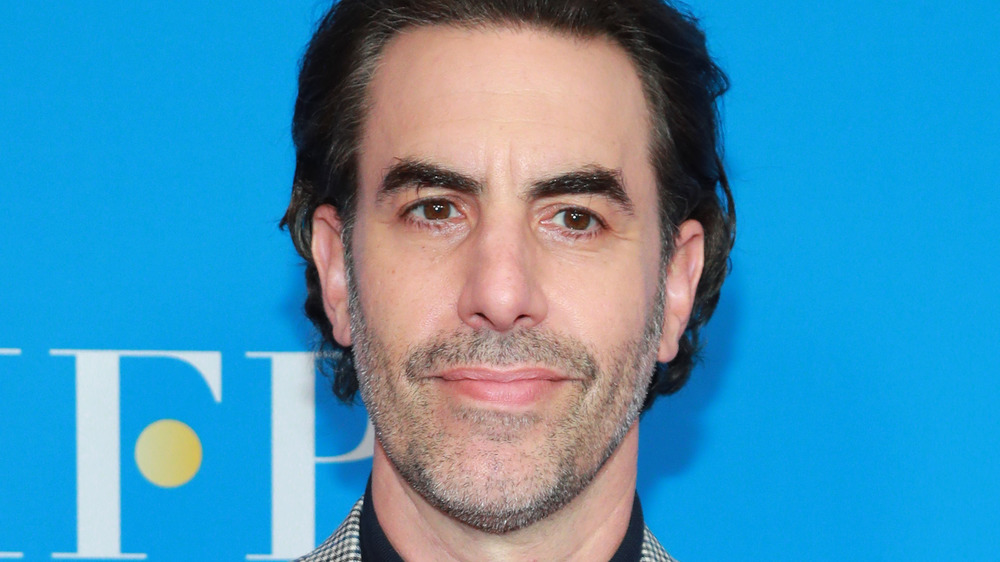 Rich Fury/Getty Images
Sacha Baron Cohen has never been one to shy away from controversy. From the 2006 release of Borat to the 2020 release of the sequel, Borat Subsequent Moviefilm, Cohen has consistently made headlines for his outlandish behavior and bizarre acting in the films. The latter film especially raised some eyebrows, as the plot revolves around the main character, Borat, as he attempts to give his daughter away to former Vice President Mike Pence. Despite its comical and oftentimes ludicrous premise, critics and fans praised the film — and now, the film has a couple more accolades to add to the list.
Borat Subsequent Moviefilm won Best Musical/Comedy Picture at the 2021 Golden Globes, and Cohen won Best Actor in a Musical/Comedy for his work in the film. While many fans are thrilled about the film's big win, Cohen's acceptance speech seems to be garnering a lot of attention — keep scrolling to learn more details about what he said.
Sacha Baron Cohen called out Rudy Giuliani in a surprising way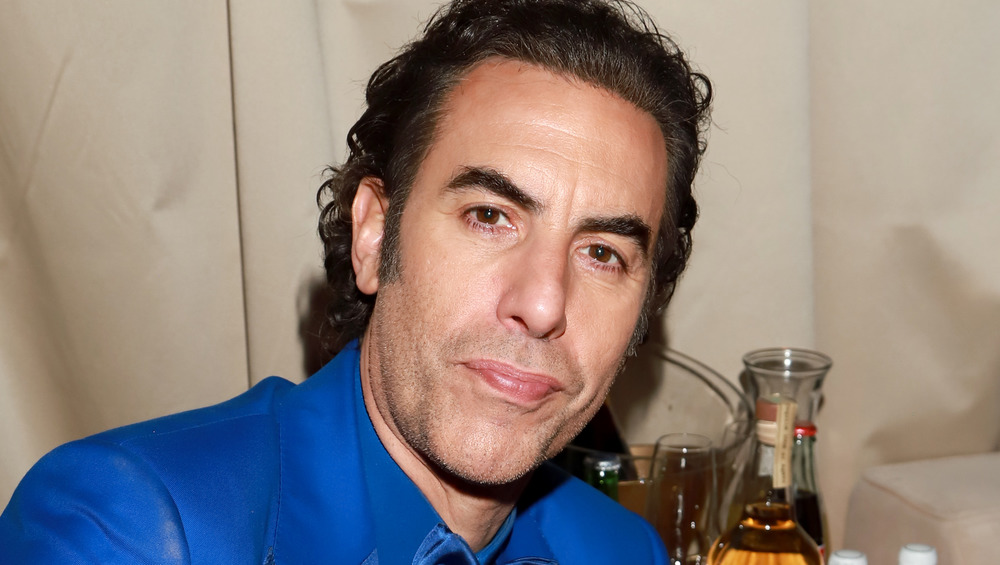 Arnold Turner/Getty Images
While people always expect funny moments from Sacha Baron Cohen, they're never quite sure of exactly what the actor will do or say. Needless to say, Cohen certainly delivered during his Golden Globes acceptance speech — though some of his statements are definitely turning heads. Upon winning the award for Best Musical/Comedy Motion Picture, Cohen started out his speech by thanking the "all-white Hollywood Foreign Press," according to The Independent. He went on to give a shoutout to his breakout co-star and "comedy genius" Rudy Giuliani, and says that the movie "couldn't have been possible" without him. 
Cohen would go on to win the award for Best Actor in a Musical/Comedy, and he started that acceptance speech by quipping that "Donald Trump is contesting the results." "He's claiming that a lot of dead people voted," Cohen continued, "which is a very rude thing to say about the HFPA." While Cohen certainly didn't hold back with his blows to Giuliani and Trump, fans remain divided about his speeches and the wins in general. Some fans (via Twitter) are confused about Borat winning over Hamilton for best film, whereas others Twitter users are "happy" that Cohen won for his performance. 
Whether you love or hate the Borat films, there's no denying that Cohen knows how to stir the pot, even during his acceptance speeches!