Why France's Former President Has Been Sentenced To Jail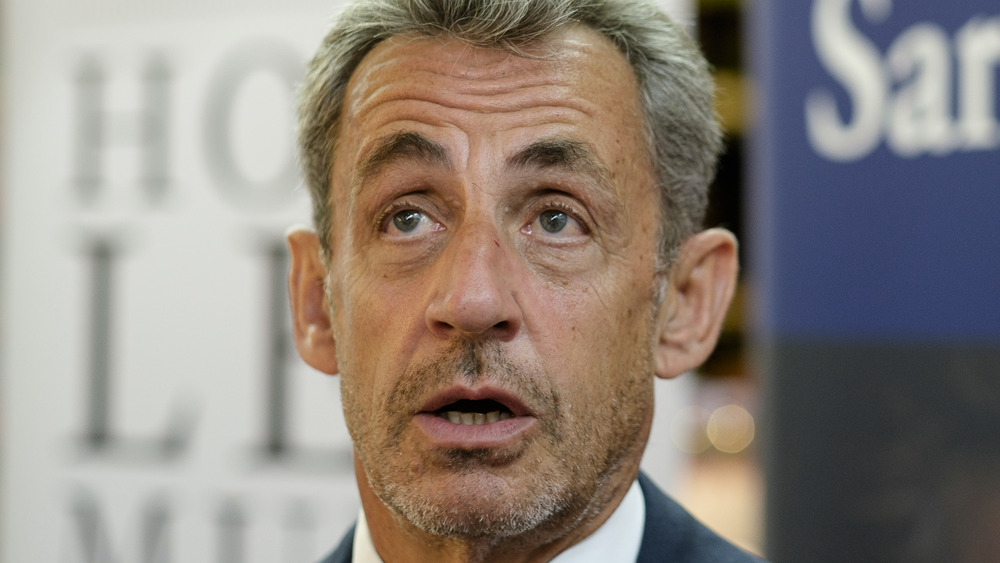 Thierry Monasse/Getty Images
Nicolas Sarkozy, the former president of France, has been sentenced to three years in jail for corruption charges.
According to the BBC, the conservative politician, who served as president of France from 2007 to 2012, was convicted of "influence-peddling and violation of professional secrecy." It was proven in court that Sarkozy and his lawyer had tried to bribe a senior magistrate for information about an investigation into political funds, by promising a distinguished job.
Judge Christine Mée ruled that two years out of his sentence would be suspended and that Sarkozy could serve time at his house with an electronic tag, rather than in prison. He will also remain a free man while his appeal process is ongoing. The judge declared that the French politician knew that his actions were "wrong," and that he had given the public "a very bad image of justice."
Sarkozy is the first former French president to ever receive a custodial sentence in the history of France.
Carla Bruni has come to her husband's defence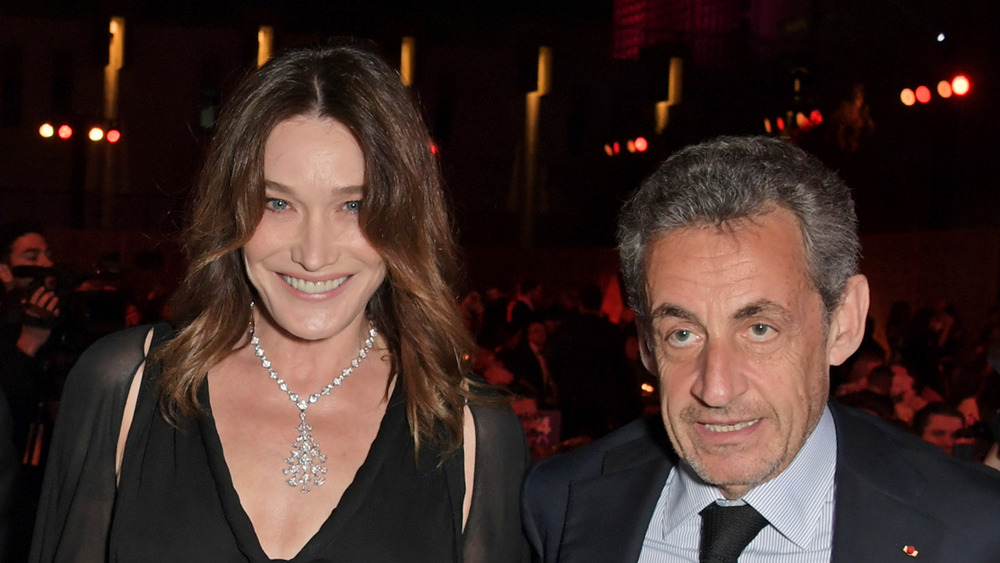 David M. Benett/Getty Images
As The Guardian reported, Nicolas Sarkozy had repeatedly called the trial an "insult to my intelligence" and insisted that he was innocent.
His wife, former supermodel Carla Bruni, maintained his innocence in an intimate snapshot of herself and Sarkozy on her Instagram, which shows the couple leaning their heads together. Her French caption translates to an impassioned declaration: "What insane relentlessness my love @nicolassarkozy... The fight continues, the truth will emerge #injustice."
The case hinged on recorded phone conversations between Sarkozy, his lawyer Thierry Herzog and magistrate Gilbert Azibert, who had information about an investigation into political donations from L'Oréal heiress Liliane Bettencourt. Per the BBC, Sarkozy's voice could be heard telling Herzog: "I'll get him promoted, I'll help him."
The former president, whose nickname in office was "bling bling" because of his fame-hungry reputation, also faces charges of overspending in his 2012 campaign and receiving funding from the Libyan leader Muammar Gadafi.
As The Hill reported, Sarkozy's right-wing politics and glamorous persona made him internationally famous and led to a highly publicized visit to meet Barack Obama in 2010. The news of Sarkozy's conviction might concern another former president, Donald Trump, as he faces investigations into his financial dealings. Recently the Supreme Court ruled that Manhattan District Attorney Cy Vance could obtain Trump's tax returns for an ongoing case.