The Real Reason George Stephanopoulos Threatened To Quit ABC Over David Muir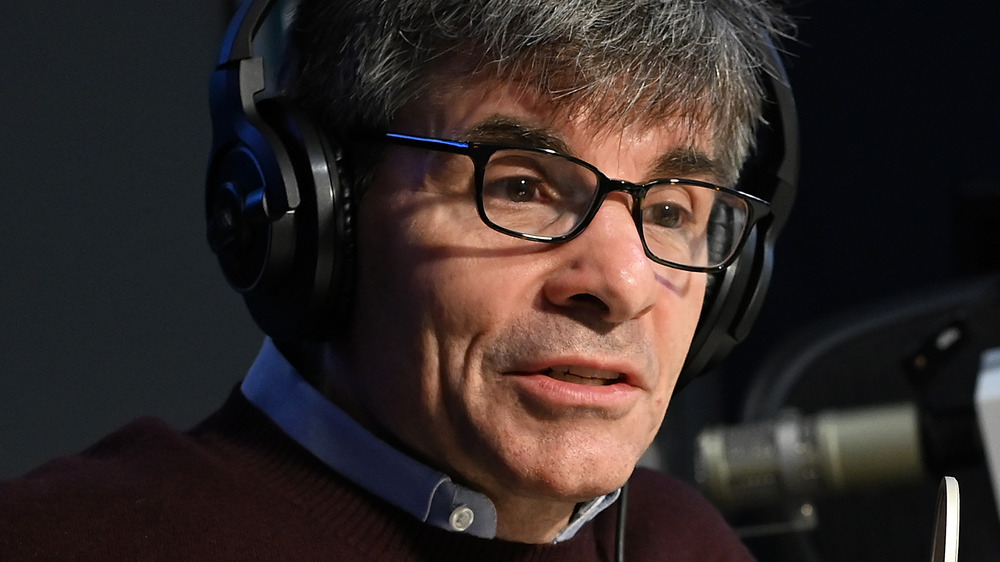 Slaven Vlasic/Getty Images
There seems to be some tension in the newsroom between two of America's most beloved news anchors, George Stephanopoulos and David Muir. You see, Stephanopoulos has been a part of the ABC family since 1997, and has been the network's Chief Anchor since 2014, however, much to the seasoned journalist's dismay, Muir has been taking on the responsibilities of a Chief Anchor.
Although Muir now has the privilege of covering breaking news and special events, he does not hold the title of Chief Anchor, but was allegedly told it was only a matter of time when negotiating the transition in 2019, according to the Daily Mail. "The network reached out to David two years ago asking for a long-term commitment and for his patience. Which is exactly what he's done," an insider revealed. When Stephanopoulos finally caught wind of the transaction, he was reportedly none too pleased and threatened to leave the network.
"This was always going to blow up at some point," one source told the outlet about the power struggle. However, others don't think it's the right time and place for such a showdown. "There are over 500,000 Americans dead from Covid, millions of Americans out of work and this is what George has to complain about," another source said, adding, "He is truly out of touch with reality." Keep scrolling to see what ABC did to make Stephanopoulos stay.
George Stephanopoulos needs to be top dog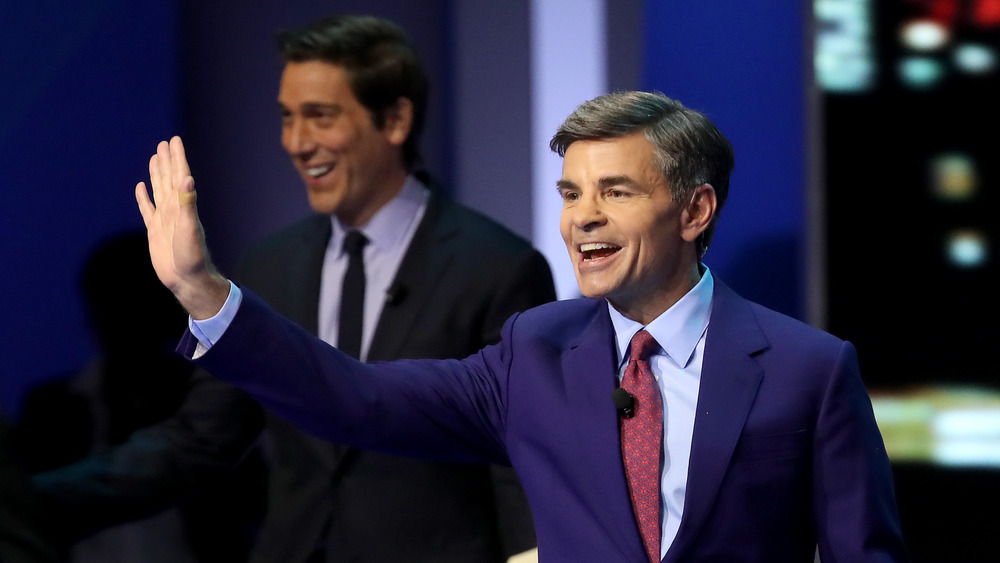 Win Mcnamee/Getty Images
To keep George Stephanopoulos as a key member of the news team, Bob Iger, chairman of ABC's parent company, Disney, allegedly gave him his own production company to produce content for Hulu and National Geographic with wife Ali Wentworth, per the Daily Mail. Muir will continue to lead special coverage, and Stephanopoulos will lead breaking news coverage before and after Good Morning America, according to sources who spoke with CNN. Neither Stephanopoulos nor Muir will hold the title of Chief Anchor — now how's that for a compromise?
CNN further traced Stephanopoulos' alleged beef with Muir all the way back to when Muir replaced Dianne Sawyer, a position Stephanopoulos reportedly wanted. The network then leaned on Stephanopoulos to cover "special report responsibilities," which he did to acclaim, thus building the reputation of the organization. Meanwhile, bad blood between Muir and Stephanopoulos reportedly grew as the former was covertly groomed to take over the chief anchor role. 
Although it seems they came to a happy medium, those on the inside find the quarrel to be pitiful. With Muir taking home at least $5 million per year and Stephanopoulos' earnings of between $15 to $17 million, the feud does seem a tad out of touch with the rest of the news industry, or as one critic put told the Daily Mail: "Both George and David need to realize how lucky and privileged they both are. For our employees who earn $30,000 a year, this fight is ridiculous."