The Truth About Alexandra Daddario And Zac Efron's Relationship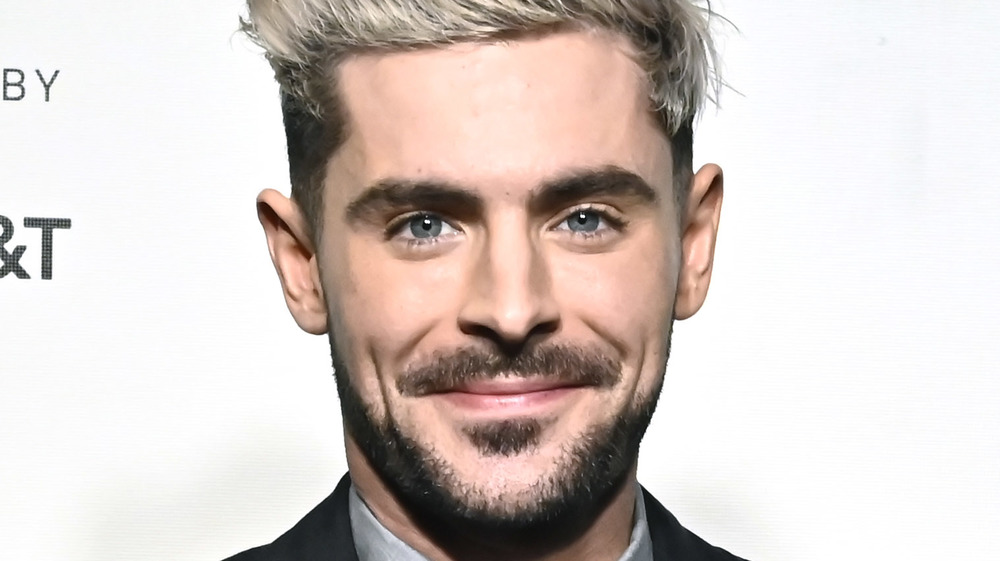 Astrid Stawiarz/Getty Images
Zac Efron's love life has been a hot topic ever since his High School Musical days. He and co-star Vanessa Hudgens met and started dating on the set of the hit Disney musical franchise in 2005, and their instant chemistry took the world by storm and helped rise Efron to stardom quickly; he was the ultimate definition of a teen heartthrob. While everyone was rooting for the real life Troy and Gabriella to work, Efron and Hudgens called it quits after five years. However, this breakup has only made Efron more of a sensation, especially when it comes to which co-star he's linked to and who he's dating. 
As Seventeen pointed out, Efron seems to have a thing for falling for his co-stars. Hudgens may have been his first love, but definitely is not his last. In 2012, Efron and Lily Collins sparked romance rumors while working on the Ted Bundy biopic Extremely Wicked, Shockingly Evil and Vile. The relationship was never confirmed, but according to Seventeen, the duo was seen being flirty and walking hand-in-hand on several occasions. Efron then went on to date model Sami Miró, but again this relationship was short lived and the pair broke up in 2016. Enter actor Alexandra Daddario. 
One of Efron's biggest relationship mysteries is about Daddario. The pair worked together on 2017's Baywatch and based off of how they interacted on and off camera, there was speculation that they were romantically involved. So, were they an item?
Rumors regarding Zac Efron and Alexandra Daddario bubbled up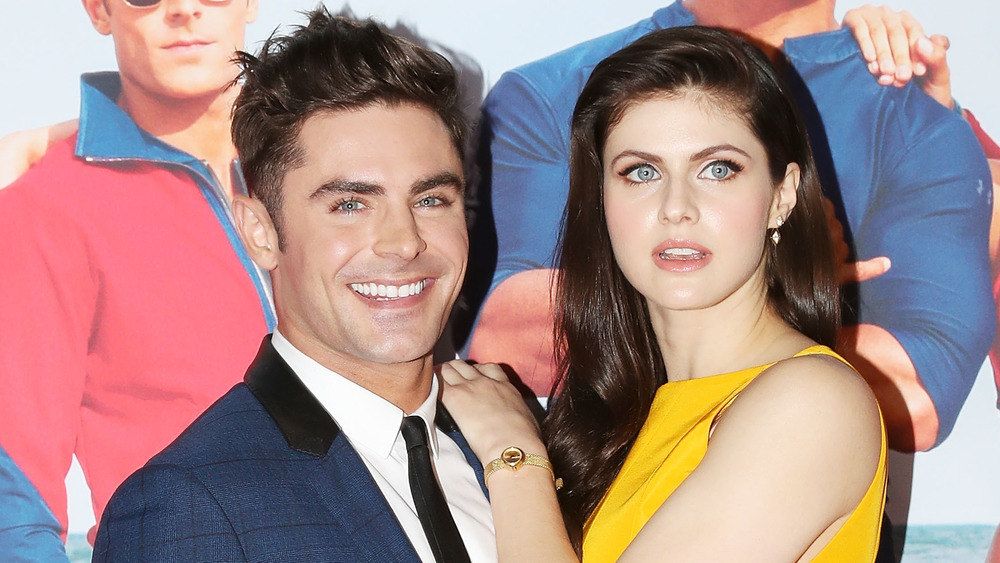 Cole Bennetts/Getty Images
Zac Efron and Alexandra Daddario sparked a lot of romance rumors in 2017. The two both starred alongside in the movie adaptation of Baywatch, and because of Efron's history of dating co-workers, some outlets suspected he was seeing Daddario during this time. According to Seventeen, while promoting Baywatch the two apparently seemed "super flirty together" and "posted adorable pics on social media" all the time. The outlet went on to note that "their relationship was never confirmed," but TMZ reported in 2018 that they "certainly look[ed] like a couple" in when Efron and Daddario were spotted walking their dogs together in Los Angeles. 
In March 2018, People talked to a source that was close to the actors who revealed, the pair had been "on and off since their time working together on the movie last year, but they are not officially dating." However, Daddario told the outlet a few months later that they are just "very good friends."
Whatever their relationship status was back in 2017 and 2018, Efron has been dating model Vanessa Valladares since July 2020. Perhaps one day more details regarding Efron and Daddario's rumored history will come to light.