Mariah Huq's Net Worth: The Married To Medicine Star Is Worth More Than You Think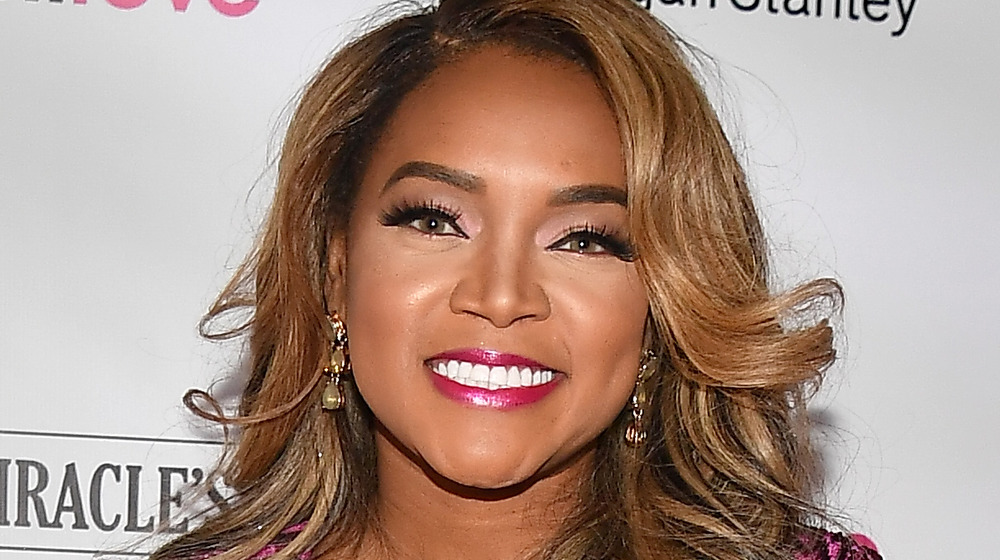 Paras Griffin/Getty Images
Mariah Huq knows a thing or two about being a successful reality TV personality. The Married to Medicine alum has not only starred on and executive produced the Bravo series, but Mariah is also a businesswoman. Alongside her husband, Dr. Aydin Huq, the two have made a ton of money over the years.
Fans were first introduced to Mariah when she appeared on Married to Medicine. The show, which is based in Atlanta and follows the lives of six women who either work in the healthcare industry or are married to someone who is, hit TV screens in March 2013 (via IMDb). Mariah appeared on the show during the first seven seasons, but when the trailer for Season 8 — which premieres on March 7, 2021 — was released, the brunette beauty was noticeably missing. According to The Grio, she will not be featured in the upcoming season. In order to fill Mariah's spot, producers added a new member, Anila Sajja, to the Married to Medicine cast.
The hype around the new season and Mariah's exit from the series comes weeks after she filed a lawsuit against Bravo for stealing her "intellectual property" and "discrimination," AllAboutTheTea.com reported on Jan. 6, 2021. The lawsuit claims Bravo, as well as NBC, Fremantle, and Purveyors of Pop, acted in a number of "illegally and unethically" discriminatory ways. 
Mariah's lawsuit isn't the only thing on her mind, though, as the TV star is always working on new projects. Keep scrolling to find out Mariah's net worth. 
Mariah Huq has earned a massive net worth as reality star and businesswoman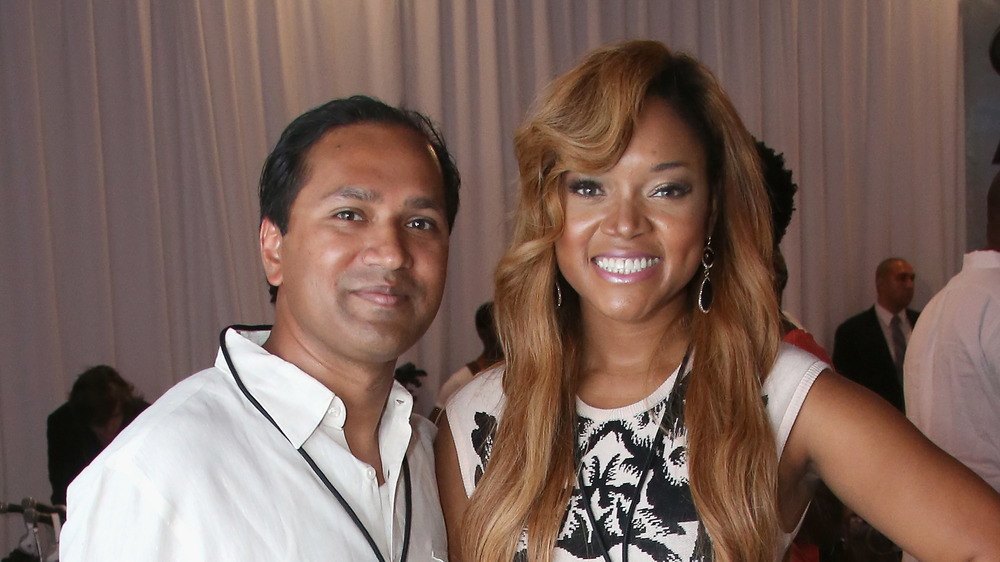 Frederick M. Brown/Getty Images
Thanks to her gig throughout the first sevens seasons on Married to Medicine, Mariah Huq has earned a lot of money. According to Celebrity Net Worth, the reality star has a fortune valued at an estimated $4 million. The Bravo show doesn't earn all the credit for Mariah's big bank account, though, as she's also a businesswoman and former news reporter.
Before Mariah made a name for herself on Married to Medicine, the Tennessee native was a "Public Affairs News Anchor and Producer," IMDb reported. It's unclear exactly when and for how long she was in the news industry, but during that time, she was in charge of producing daily news stories for a Tennessee station.
Mariah has also made a large chunk of change throughout her career as a business owner. In addition to creating Married to Medicine, Mariah is the founder and CEO of the Mariah Media Group. The company is part of the Magazine Publishers Industry and is reported to generate nearly $6 million in sales each year (via Dun and Bradstreet).
When she's not managing her media company, Mariah is the owner of multiple other businesses. Per TVOverMind.com, she co-owns the Jewel and Jem children's bedding and pajama line with her sister, Lake. Mariah is also the co-owner of Cinnamon Girl Diet and Nutrition, which is a "30-day program for women of color," she told Rolling Out in 2014. What a multi-talented lady!