The Hardest Episode Of KUWTK Kourtney Kardashian Ever Had To Film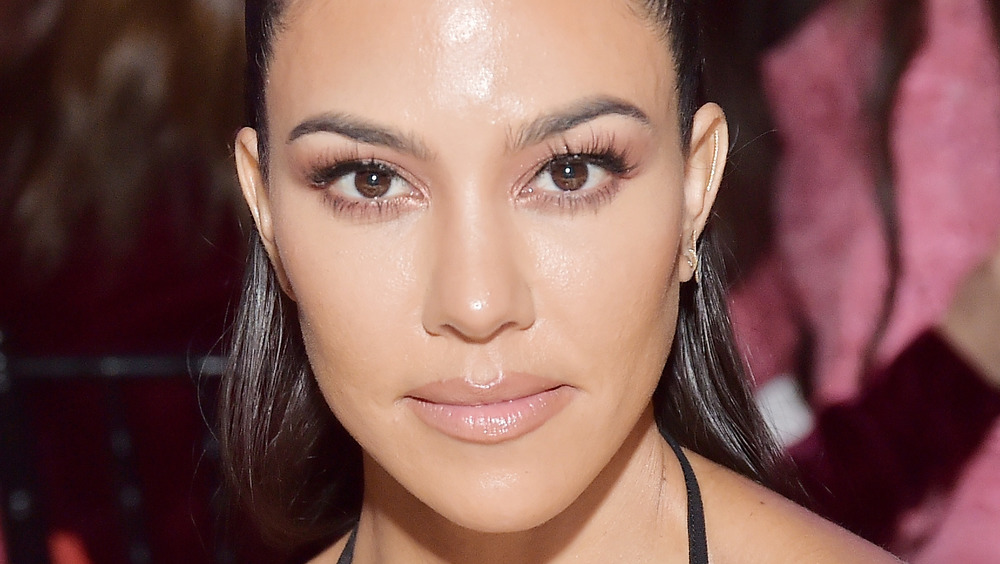 Stefanie Keenan/Getty Images
There hasn't been much off-limits on Keeping Up With The Kardashians since the show debuted on E! back in 2007. From breakups to babies to everything in between, the Kardashian clan certainly hasn't held back when it comes to airing their most intimate secrets. Particularly in the early days of the show, Kourtney Kardashian didn't shy away from sharing some very private moments. 
As reported by People, the Season 4 finale actually featured footage shot by her then-boyfriend Scott Disick from the delivery room as she literally pulled out her first baby, son Mason, while her famous family members — including sisters Khloé and Kim Kardashian, and mom Kris Jenner — looked on.
"The birth of my son was such a beautiful experience that I really wanted to share it with people because it was my child," Kourtney explained to Australia's The Today Show in 2016 when asked why she shared something so personal with the world. "I remember being so terrified to give birth because you see in movies everyone is screaming and it was so crazy and my experience was amazing. I just felt something in me wanted to share that with people."
But despite literally giving birth on the show, that's actually not the moment Kourtney found hardest to film. Keep reading to find out which KUWTK episode took the crown.
Kourtney Kardashian had 'anxiety' over her 'hardest scene'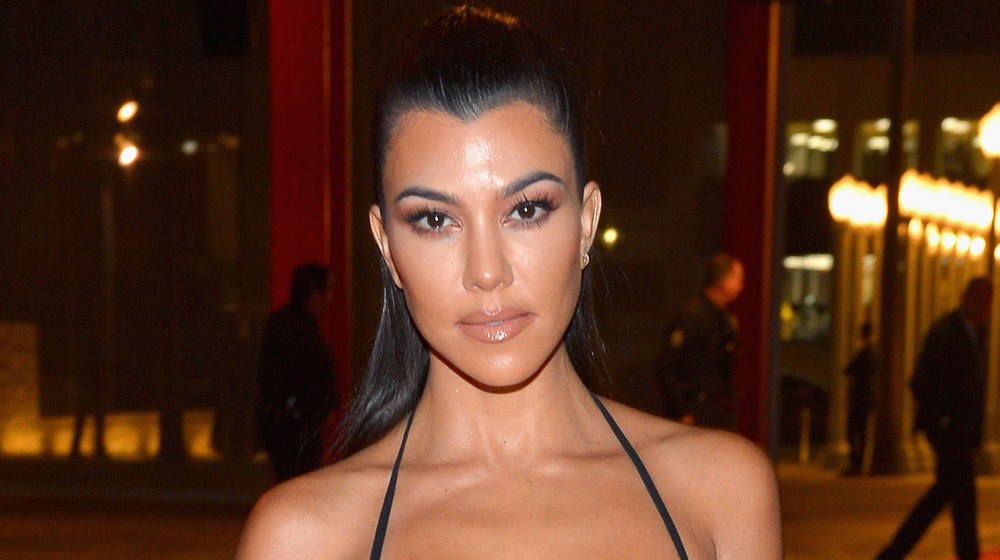 Donato Sardella/Getty Images
Kourtney Kardashian and Scott Disick's rollercoaster relationship has been a recurring storyline on Keeping Up With The Kardashians since the show first began, so it's no surprise that a raw scene with the father of her three children was the one she found it hardest to film. In a 2017 interview with The Hollywood Reporter, Kourtney revealed the heartbreaking episode where they broke up for good gave her "anxiety."
"The hardest episode to film was my breakup with Scott. I had a lot of anxiety about it, and finally said let's just get this over with. I sat down and started crying," she recalled. "You go through something, and then you move past it. Then you do your interview, and get all riled up again. And then you see the episode, and start seeing all these comments [on social media]."
Kourtney appeared to be referring to the season 10 finale of Keeping Up With The Kardashians that first aired in October 2015 and saw her and Disick officially call time on their nine-year romance in candid scenes after she opened up to her family about their fractured relationship.
What really happened in Kourtney Kardashian's toughest 'KUWTK' episode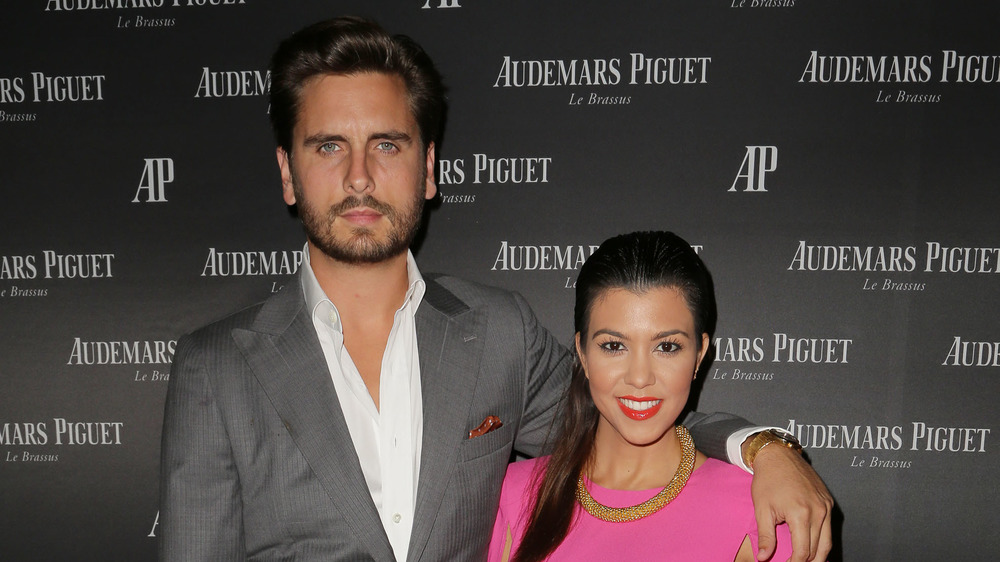 Alexander Tamargo/Getty Images
The Season 10 finale of Keeping Up With The Kardashians saw Kourtney Kardashian confront longtime boyfriend Scott Disick about his partying and rumors he may have cheated with a former girlfriend during a summer trip to Monte Carlo after candid photos surfaced online.
Kourtney told sister Kim Kardashian in one scene, per Harper's Bazaar, that she was "literally on the verge of a mental breakdown" as she opened up about how hard she'd tried to stay with Disick for the sake of their three children. "I've worked so hard to keep this family together, it just makes me sad for the kids. He's not being a good partner to me. I could never rely on him, depend on him for one single thing and I don't want to show my kids that that's okay," she said through tears.
Kourtney and Disick then officially called it quits as scenes showing the latter's wild ways played. "I love Scott, but I've been dealing with this for so long, it's definitely not good for me. At this point I'm really just trying to focus on me and the kids and make them the priority," she said.
There's still a little time for more drama from the Kardashian clan to play out on-screen, despite Kourtney confirming she'd taken a step back from the reality show in 2019, per Cosmopolitan. There's one final season of KUWTK coming to E!, premiering on March 18, 2021.