Pharrell Williams Reveals Which Famous Model Was The Inspiration Behind 'Hollaback Girl'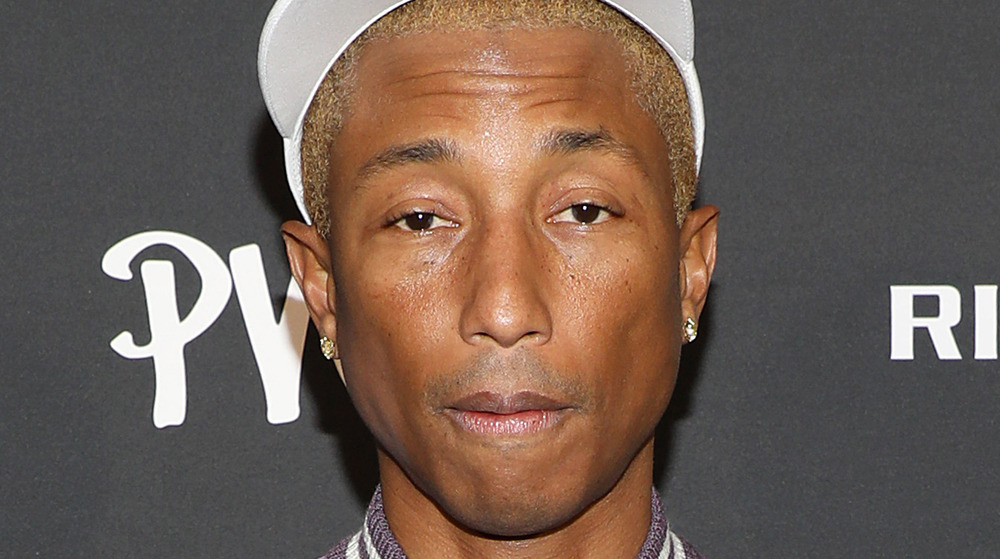 Alexander Tamargo/Getty Images
There are plenty of songs that bring us back to the 2000s — you know, those songs that make us want to grab our bedazzled trucker hats and low-rise denim jeans. One of these songs is "Hollaback Girl" by Gwen Stefani. Released as the third single from Stefani's debut solo studio album, Love. Angel. Music. Baby., "Hollaback Girl" reached commercial success upon its release in March 2005, topping the US Billboard charts within six weeks of its release. Additionally, the track was certified platinum in the United States by the RIAA. The song became a cultural phenomenon — shows such as Family Guy and Celebrity Deathmatch parodied the song, depicting Stefani spelling out other fruits and vegetables other than bananas.
Aside from Stefani's powerful voice, "Hollaback Girl" wouldn't be the song we know and love without the production skills of Pharrell Williams and Chad Hugo of The Neptunes. Per Inside NoVA, Pharrell also helped co-write the popular hit. Although the single would later become a staple in pop culture history, there was always some confusion around what it means to be a "Hollaback Girl." While Stefani told MTV in 2005 that the pop hit was a dig at Courtney Love, who had dismissed Stefani as a "cheerleader," Pharrell says drew inspiration from this famous model.
Pharrell Williams says Naomi Campbell inspired 'Hollaback Girl'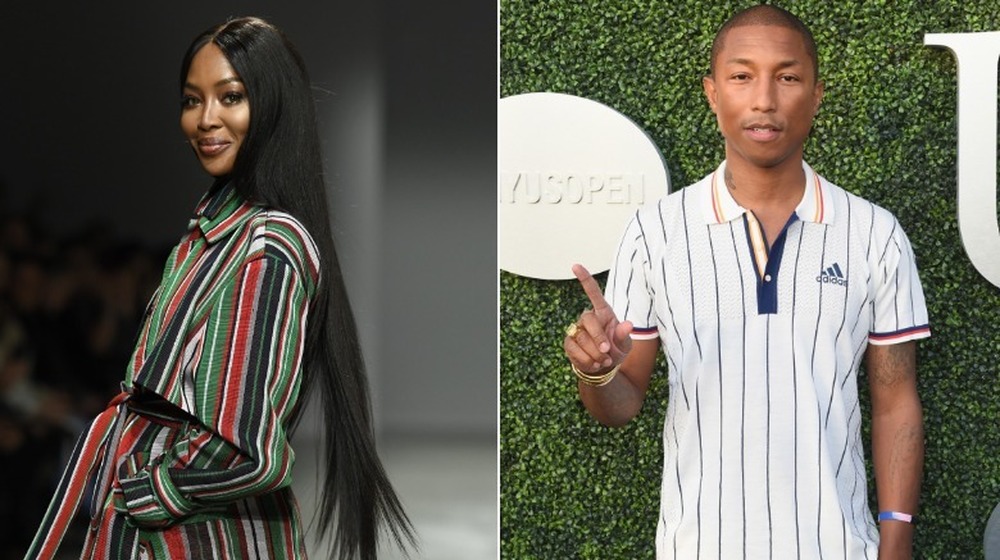 Kristy Sparow, Jamie Mccarthy/Getty Images
It's without question that Pharrell Williams is a one-of-a-kind musical genius. The rapper-slash-producer is known for having a signature sound in his production, featuring a blend of hip-hop and funk. While it's obvious that Pharrell has inspired several producers, Pharrell is also inspired by others — even supermodel Naomi Campbell. 
In a February 2021 interview, the "Blurred Lines" crooner revealed that Campbell was the mastermind behind the "Hollaback Girl" term. Pharrell explained that it was something of a response to a song he produced, "Young'n (Hollaback" by Fabolous. "You told somebody who was trying to speak to you or whatever you were like, 'I'm sorry, I have a name. I'm not no hollaback girl,'" Pharrell recalled to Campbell during an episode of No Filter with Naomi. "I thought that was so amazing and that ended up being the chorus to 'Hollaback Girl.'" 
Campbell, who appeared to be surprised by her impact, responded, "I don't know who I was talking to. I guess they deserved it." Campbell's response brought us one of the most memorable pop songs of the 2000s, and for that she deserves her flowers (and her bananas).