How Priyanka Chopra Inspired Nick Jonas' New Music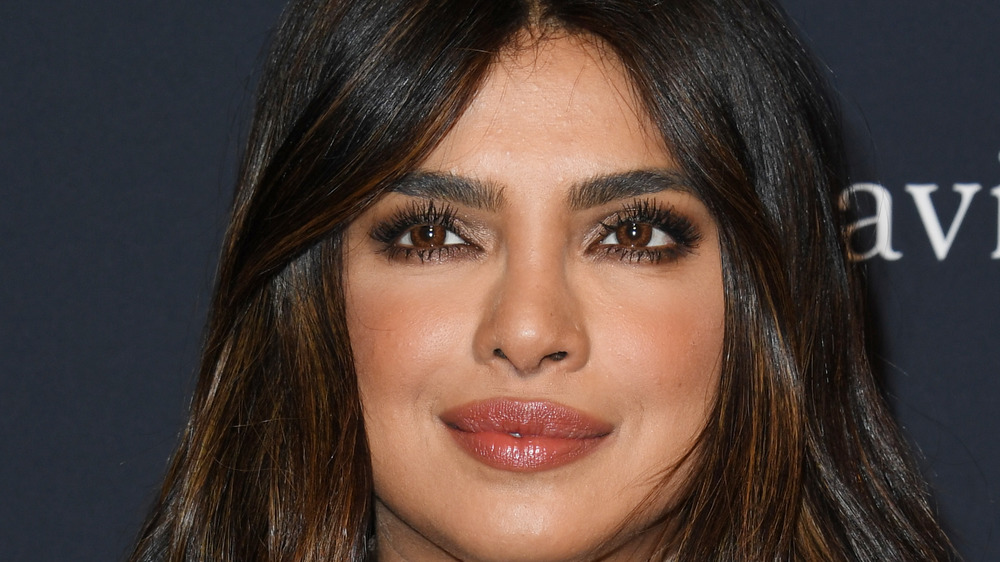 Jon Kopaloff/Getty Images
Priyanka Chopra and Nick Jonas have been married since 2018, and are just madly in love. It's no surprise, of course, that Chopra serves as Jonas' muse when it comes to him writing music. In fact, it's something that he spoke openly about after he announced the release of his latest solo album, Spaceman, on Twitter. This will be Jonas' fourth solo album, and his first since 2016, according to Apple Music. The 11 tracks on Spaceman were very much inspired by Jonas' wife, as he recently discussed.
In a March 2021 interview with Jimmy Fallon on The Tonight Show, Jonas opened up about spending much of 2020 in quarantine, with some of that time being away from his wife. He explained that those feelings of loneliness and longing really helped him write the lyrics to several of the songs on Spaceman, including the lyrics of the title track. "I sort of started writing this record back in July. My wife was over in Germany finishing up this little movie called The Matrix. And I was like, 'You know, I feel very disconnected from the world, first of all, and now my person.' And I just dug in writing ... within a couple of days I was like 'Oh, this is a solo album.' And, a few days later, I was like, 'This is a kind of themed album,'" he told Fallon.
Nick Jonas said his album is basically a compilation of 'love letters' to his wife Priyanka Chopra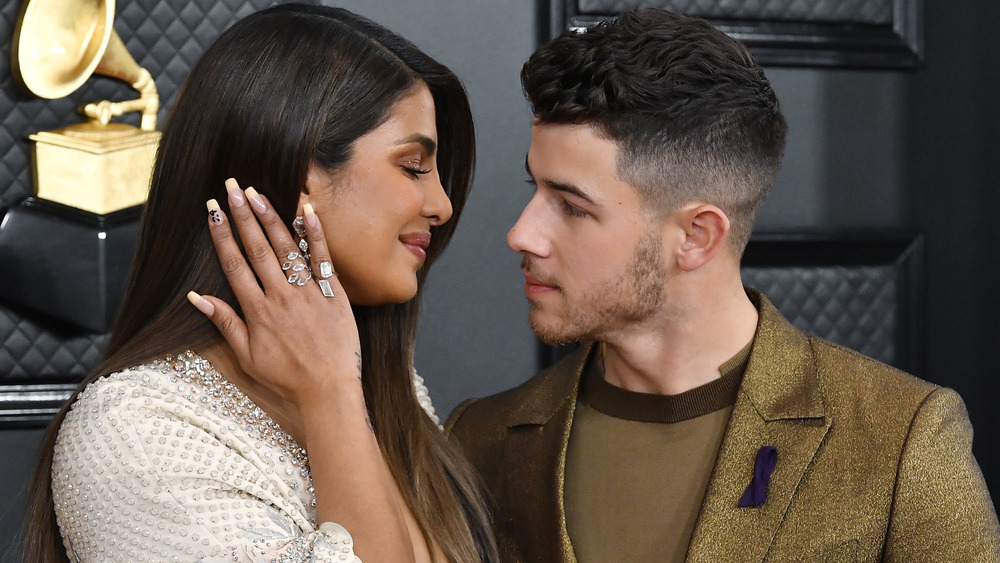 Frazer Harrison/Getty Images
Nick Jonas also told Jimmy Fallon that "reconnecting" with his wife after the two had been apart for so long really kicked his creativity into high gear. "The main theme from this album, more than anything, is just about hopefulness for the future and seeing a brighter day ahead," he said. Jonas sat down for a chat with Apple Music's Zane Lowe in February 2021 in which he went into some more detail about Spaceman and how Chopra really helped him create some music magic. "Most of the songs are pretty much just love letters, which when I can't articulate the way I feel with my words with no music, I go to the studio. And I'm grateful to have that because it makes her happy, and that's most important," Jonas explained.
And, in case there was any doubt about how Chopra feels about Jonas' latest musical venture, "she loves it," he told Zane Lowe. A few titles on the album include "This Is Heaven," "Sexual," and "Death Do Us Part," as seen on Apple Music.