What Ashley Judd Texted Her Famous Sister After Her Leg Accident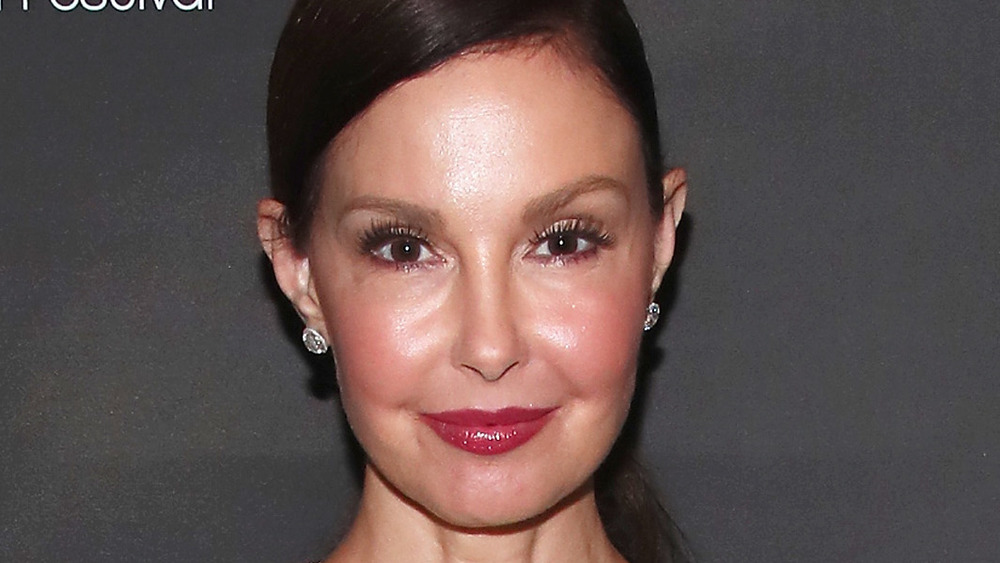 Astrid Stawiarz/Getty Images
Ashley Judd endured a horrific leg injury that nearly cost the actor her leg and could have killed her. As covered by CNN in mid-February 2021, Ashley was in the Congolese rainforest as part of a team researching endangered bonobos when she tripped over a fallen tree. Speaking to New York Times reporter Nicholas Kristof, the Heat star said she knew her leg was broken as the event was happening.
As per ABC7, Ashley shattered her tibia and had broken her leg in four places. Had it not been for the quick-acting actions of those in the rainforest with her, she may not have survived. Ashley shared a series of photos from her "grueling 55 hour odyssey" on Instagram, which included snaps of her being carried in a hammock by two men. "Without my Congolese brothers and sisters, my internal bleeding would have likely killed me, and I would have lost my leg," she wrote in the caption of the post from Feb. 16, 2021. She detailed how the actions of the men helped evacuate her from the rainforest and eventually to a hospital in Johannesburg, South Africa.
After the Double Jeopardy actor's condition was stabilized, she reached out to her family to help with her recovery. Even though Ashley and her sister Wynonna Judd have had well-publicized issues in the past, the singer was there after her sister's serious leg injury.
Wynonna Judd was asked to do this 'job of a big sister' for Ashley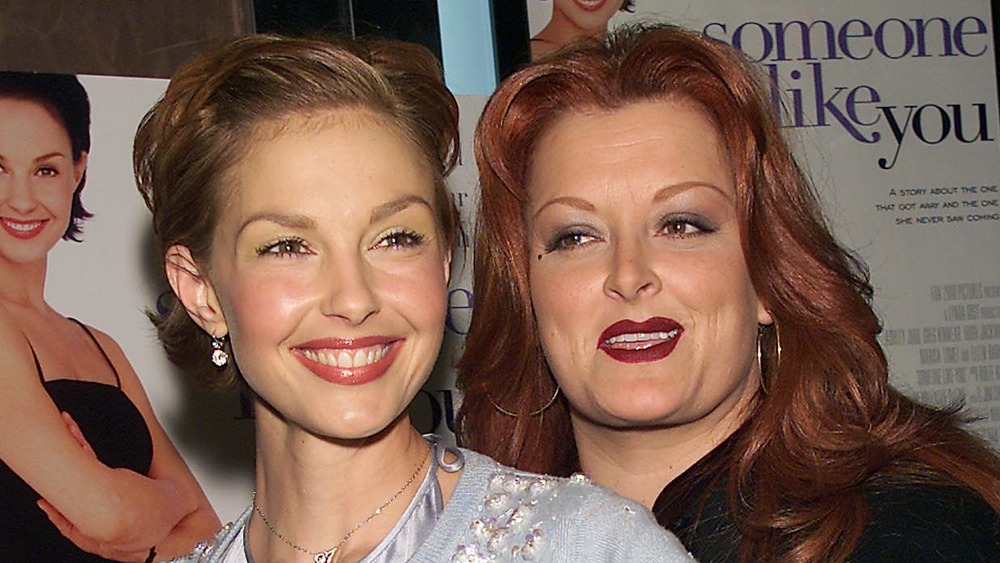 Evan Agostini/Getty Images
Once Ashley Judd reached Sunninghill Hospital in Johannesburg, South Africa, she sent a text to her father, Michael Ciminella. As revealed in an Instagram post from Feb. 22, 2021, the actor wrote her dad, "emergency, can't answer questions, please come now." Fortunately, Ciminella already received the COVID-19 vaccine and was clear to travel and accompany his daughter in South Africa. "He has been my rock, companion, resource, helped me listen to so many doctors, critical support system, and kind, loving presence as I have wept and wept," the Kiss the Girls star wrote.
After leaving the hospital, Ciminella chaperoned Ashley on her 22-hour journey back to America, which involved four different flights. Ashley also had a request for big sister Wynonna Judd when she returned stateside. "Can you wash my hair?" was the text the singer received from Ashley, per Page Six. "Therein lies the job of a big sister right there," Wynonna told the outlet. "She said, 'I have a request. Can you wash my hair?' I said, 'Sure,' so I'm looking up ways to wash someone's hair lying down."
Back in 2017, Wynonna received online backlash after Ashley delivered a politically charged speech at the Women's March (via Rare Country). The older sister took to Twitter to make clear she would support her little sis no matter what. "I love my sister, I am for my sister & I will always be there for my sister," she wrote in the now-deleted tweet.