Tim Allen's Net Worth Is Higher Than You Think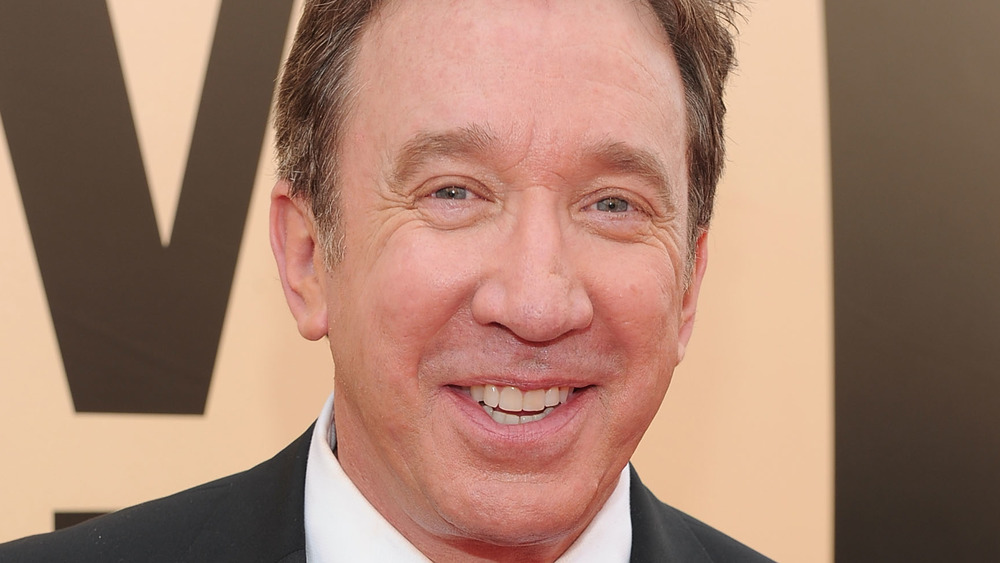 Alberto E. Rodriguez/Getty Images
Tim Allen may have experienced some serious ups and downs over the years — including the fact that he is one TV dad who faced legal issues in the past — but when things were working in his favor, he landed a few gigs that solidified his place as a genuine star.
Back in the '90s, Allen could be seen on Home Improvement as Tim Taylor, a family man and the host of a TV show that utilized his handy ways. The actor also landed a starring gig on the small screen when he popped up on Last Man Standing as Mike Baxter, another family man who "tries to maintain his manliness in a world increasingly dominated by women." Of course, Allen has also shown up on the big screen in 1999's Galaxy Quest and 2001's Joe Somebody, while occasionally playing the jolly man himself thanks to The Santa Clause films and working behind the scenes as the voice of Buzz Lightyear in the Toy Story movies.
With so many popular (and, in turn, lucrative) gigs in the past, it's no wonder that this is one star who is worth a lot of money. In fact, his fortune might be even bigger than you suspected.
Tim Allen could afford to turn down a shocking amount of money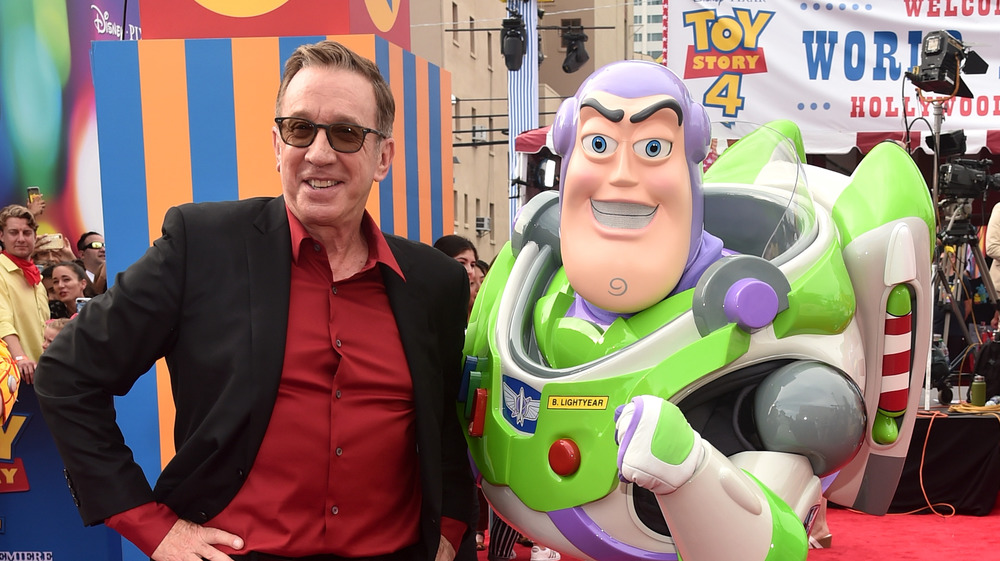 Alberto E. Rodriguez/Getty Images
In 2018, Vulture noted that "Tim Allen is not a working-class hero." While the outlet was pointing out that the characters he sometimes plays on shows like Home Improvement and Last Man Standing do not portray so-called blue-collar people or offer a representation of what might be considered average working-class families, despite the fact that some viewers might assume that they do, the same can certainly be said for Allen.
For instance, the star is seriously rich and is able to bring in massive amounts of money. Just consider the fact that Allen was paid $1.25 million for each and every episode of Home Improvement's final season, per Entertainment Tonight. On top of that, ABC wanted to keep the show going and apparently offered Allen $50 million to return, according to the New York Post. While that's obviously a staggering amount of money, the actor turned down the offer!
How can someone possibly pass up that much money? Well, Allen happens to be doing pretty darn well for himself even without that additional paycheck. Frankly, Celebrity Net Worth puts his fortune at an eye-popping $100 million. So yeah, he can afford to turn down (even wildly high-paying) work.