The Real Meaning Behind Everything I Wanted By Billie Eilish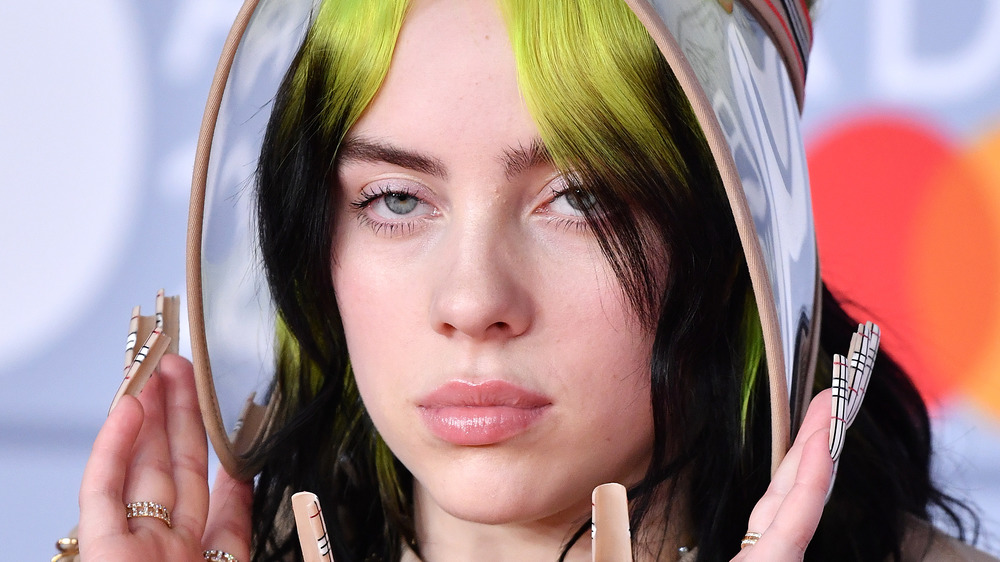 Gareth Cattermole/Getty Images
The following article includes references to suicide.
Since bursting onto the music scene, Billie Eilish has transformed into a global phenomenon. After the release of her debut EP, Don't Smile At Me, the singer has been known for her impressive songwriting skills and unique sound. Her debut Grammy-winning album, WHEN WE ALL FALL ASLEEP, WHERE DO WE GO?, helped Eilish take her career to the next level and made her a household name. The pop star works one-on-one with her older brother, Finneas O'Connell, who produces all of the young star's material, and also contributes to the songwriting, and their teamwork could yield more awards: Eilish's critically-acclaimed 2019 single "Everything I Wanted" earned her three nominations at the 2021 Grammy Awards. 
In a December 2017 interview with Bandwagon, Eilish opened up about what inspires her songs. "A lot of my songs aren't from personal experience," she shared. "I write from things that other people haven't written, or completely fictional things. Songwriting doesn't always have to be things you've experienced yourself, so I like to take advantage of that and turn it into music." 
However, "Everything I Wanted" was based on a personal experience and about her connection with a family member. 
A grim dream inspired Billie Eilish's Everything I Wanted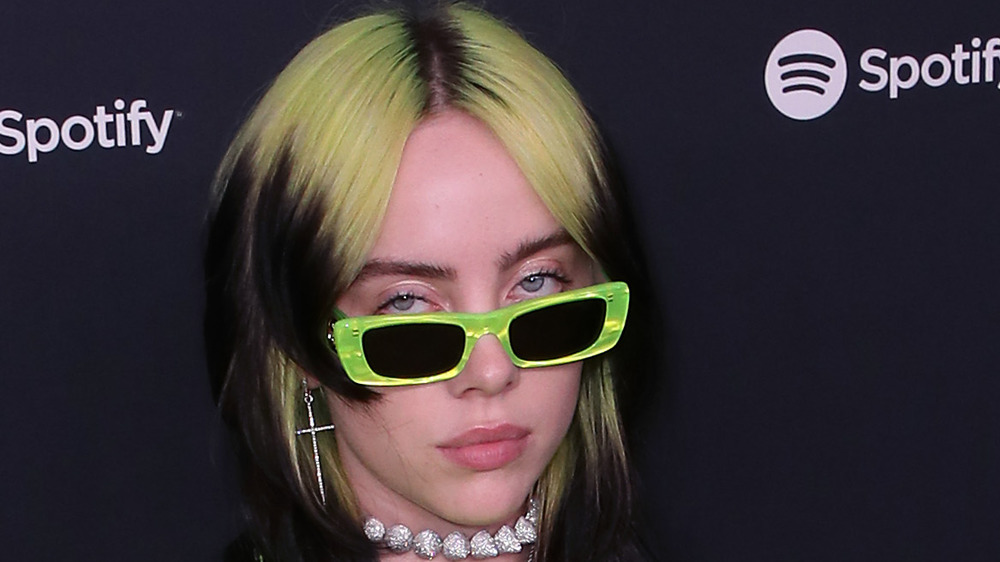 David Livingston/Getty Images
Fans might be shocked to find out what Billie Eilish's "Everything I Wanted" is actually about. As Pop Buzz noted, when talking to British radio presenter Annie Mac, the singer went into detail about the inspiration behind the single. "Pretty much that whole song is about me and Finneas' relationship as siblings," Eilish said. "We started writing it because I literally had a dream that I killed myself and nobody cared and all of my best friends and people that I worked with basically came out in public and said, like, 'Oh, we never liked her.' In the dream, the fans didn't care. The internet sh** on me for killing myself, all this stuff, and it really did mess me up."
Eilish went on to share that it's about how she knows she and her brother can lean on each other through thick and thin. "I mean, the message behind the song is like... my brother is my best friend, and I have these dreams and these things happen, and no matter what happens, he's gonna always be there for me and it's the same the other way around," she said.
The track, which has racked up over 172 million plays on YouTube and reached No. 8 on the Billboard Hot 100, contains undoubtedly dark themes, but it's also about the unbreakable bond of two siblings.

If you or someone you know is having suicidal thoughts, please call the National Suicide Prevention Lifeline at 1-800-273-TALK (8255) or text HOME to the Crisis Text Line at 741741.