Here's Why Madison Cawthorn Is Being Called Out Over His Accident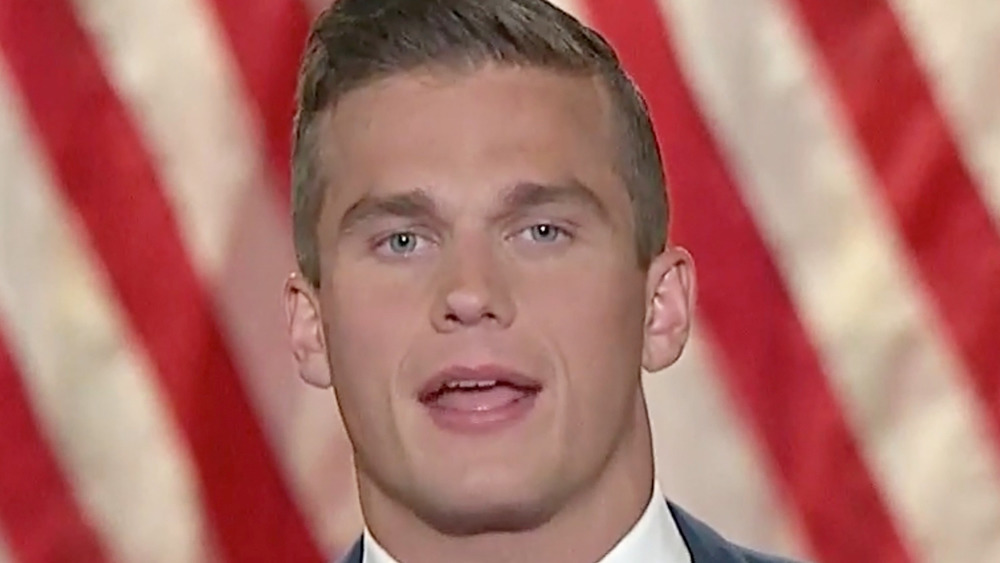 Handout/Getty Images
Newbie Republican Congressman Madison Cawthorn has a very dramatic story about the accident that left him partially paralyzed. According to the young lawmaker in a 2017 speech, the friend who had been driving the car fled the scene as soon as it crashed, leaving Cawthorn for dead.
"My best friend... he leaves me in a car to die in a fiery tomb," he said. In fact, he claimed in the speech that he legally was declared dead before he recovered, though the paralyzation prevented his return to the Naval Academy, thus derailing his military career. This seems like a pretty traumatic event, and for a while, nobody seemed to argue with the story.
However, to say that Cawthorn is not well-liked is an understatement. As popular as he may be among hardcore conservatives, most everyone else has been disgusted by Cawthorn, who has been accused of serial sexual harassment and assault, racism, Nazi-sympathizing, Islamaphobia, and more. A local paper from his state of North Carolina, The Charlotte Observer, lambasted him in an editorial as a "Republican creation and North Carolina embarrassment." 
None of these controversies, however, are the reason he's getting so much pushback on his car accident story.
People have some follow up questions for Madison Cawthorn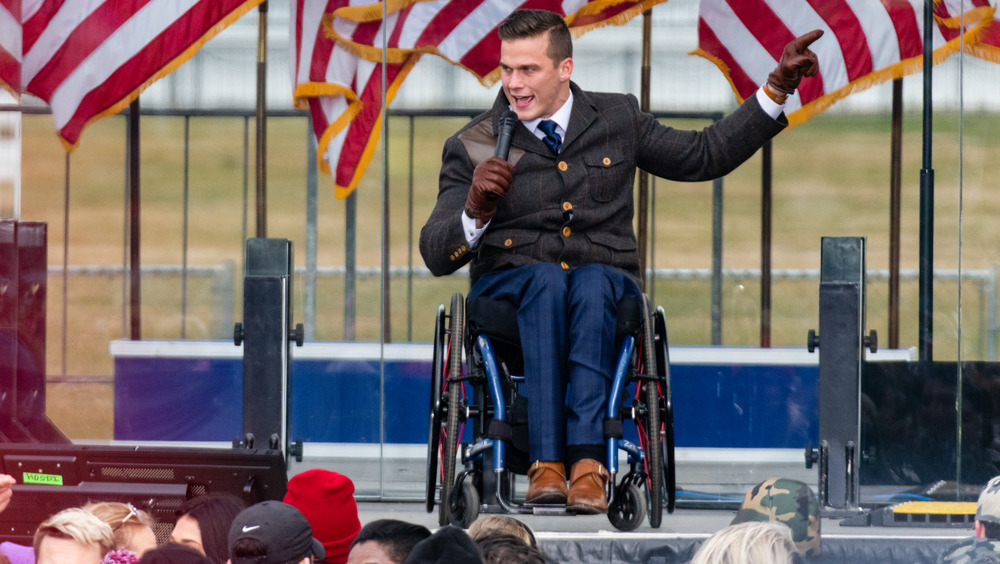 Bloomberg/Getty Images
As it turns out, none of Madison Cawthorn's thrilling brush-with-death story is true.
Bradley Ledford, the friend who supposedly left Cawthorn to die, said in an interview with The Washington Post that he had actually pulled Cawthorn from the wreckage. Cawthorn was also never declared dead as he claimed, only "incapacitated," according to the accident report cited by the paper. As for his dashed Naval Academy hopes? Cawthorn himself testified in a deposition that he had been rejected by the academy before the accident happened.
This is the story that Cawthorn campaigned on, so the electorate is understandably angry to find that he literally just made it all up. But it's hardly the only debunked whopper he's told.  
Cawthorn is also a prolific conspiracy-theory peddler, pushing false claims of election fraud, claiming the pro-Trump insurrectionists were "paid by the Democratic machine," and boosting a false QAnon conspiracy theory about child trafficking at the border. He claimed to have been training for the 2020 Paralympics (he wasn't), that he worked full-time for then-Rep. Mark Meadows in 2015 and 2016 (he didn't), that he was accepted to Princeton and Harvard (nope), that he is the CEO of a real estate business (where he is the only employee and has reported no income), and said his primary opponent in the race for Congress, Lynda Bennett, was a Never Trumper (also false).
So, you could say the tall tales are kind of a habit.