Meghan Markle Lets Out Her Real Feelings About The Royal Family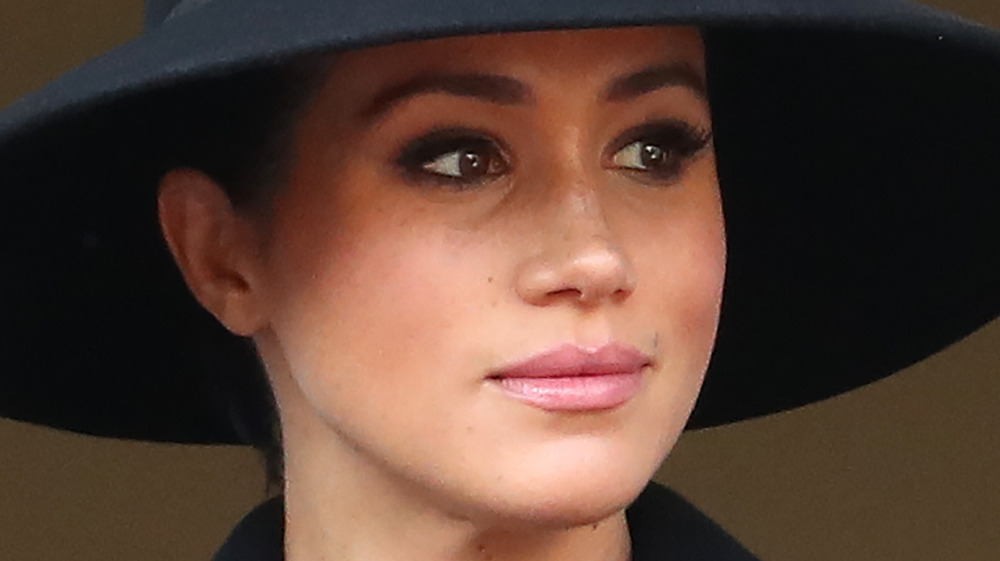 Chris Jackson/Getty Images
Meghan Markle did not hold back when speaking to Oprah Winfrey about her real feelings when it comes to the royal family. In her first televised interview since moving to the United States with her husband Prince Harry, Meghan candidly shared her thoughts on what has transpired in her personal life over the past couple of years (via CBS). At one point during the preview clip released ahead of the full interview, which is set to air on March, 7, 2021, Oprah asks Meghan how she feels about the palace hearing her "speak [her] truth today[.]" Meghan then tells Oprah that she doesn't understand how the palace could expect her and Harry to "be silent," given what has transpired since the two wed in 2018. 
"I don't know how they could expect that after all of this time, we would still just be silent if there is an active role that the Firm is playing in perpetuating falsehoods about us," Meghan tells Oprah during the highly-anticipated interview. "And if that comes with risk of losing things, I mean I — there's a lot that's been lost already," she adds. And that's not all.
Meghan Markle tells Oprah some 'pretty shocking things'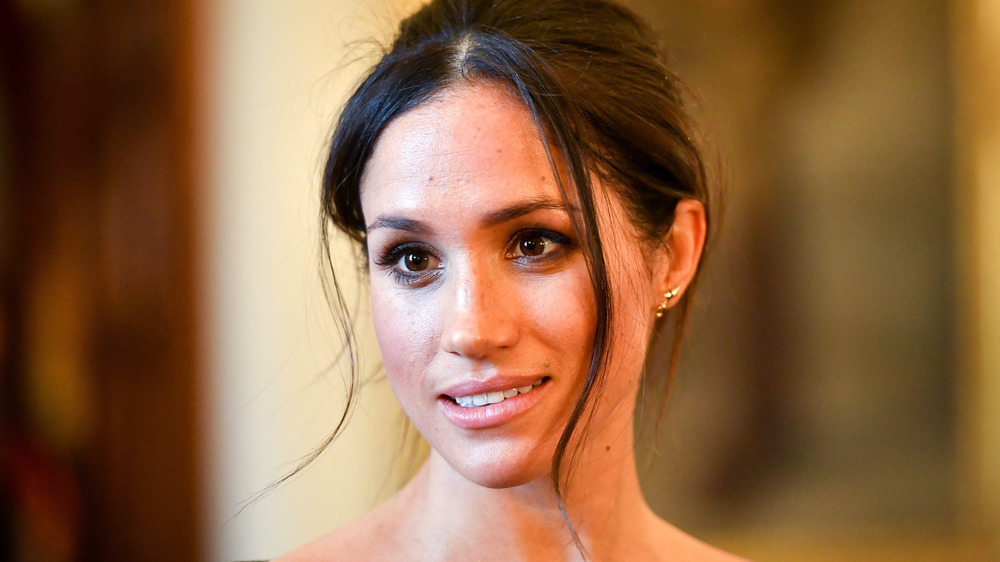 Wpa Pool/Getty Images
Meghan Markle and Prince Harry's sit-down comes on the heels of reports that the palace is investigating bullying claims made against the Duchess of Sussex (via People). Many believe that there is much more to the negative press that has surrounded Meghan since she and Harry began dating, and this interview gives her a platform in which she can tell her side of the story. During one point in the interview, Oprah looks at Meghan and says, "You've said some pretty shocking things here" (via CBS). 
Meghan and Harry's explosive interview was originally set to be one hour long, but has been increased to two hours, according to The Sun. People all over the world are looking forward to hearing Meghan and Harry's side of the story, and to ultimately learn why the couple felt the need to leave the royal family. According to The Oprah Magazine, Harry revealed that he is "relieved and happy" to be speaking to Oprah, whom he has been friends with for several years. That same article reported that Oprah's longtime friend Gayle King said this interview is the "best" one Oprah has ever done.