Adam Levine's Latest Statement Is Turning Heads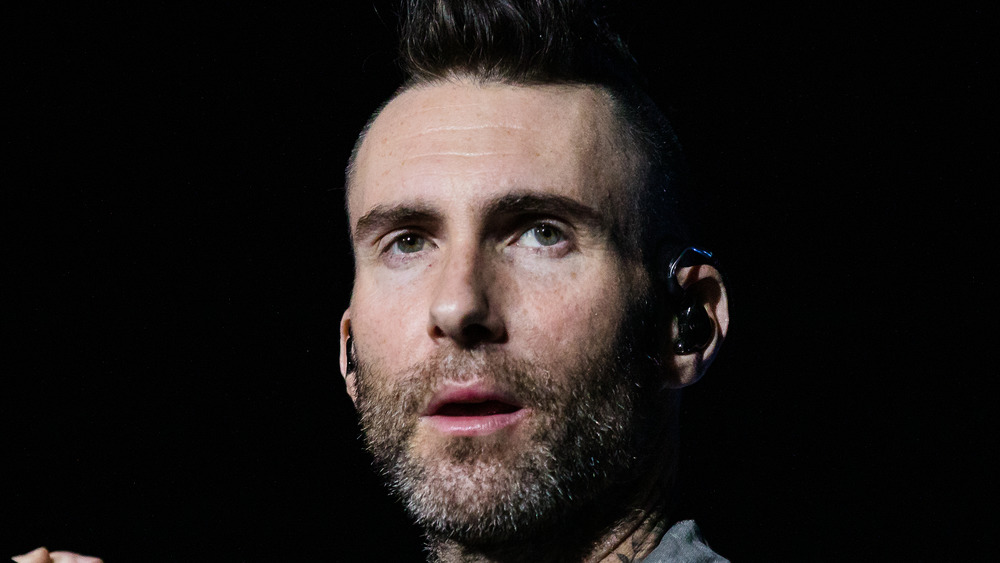 Mauricio Santana/Getty Images
Adam Levine stepped down from his gig on The Voice in 2019 after 16 seasons, despite having two more seasons left on his contract, per Vulture. The Maroon 5 frontman said on Ellen shortly after he stepped down as a coach, "I do miss it but I also don't miss how much I had to work. I was constantly working for so many years." While one of his motivators for leaving the show was to "spend time with my new young family," it's also clear making music again was also one of his top priorities. In March 2021, he released a new song with his band Maroon 5, titled "Beautiful Mistakes," featuring Megan Thee Stallion.
The song is from a Maroon 5 album that is "not far off," according to a recent interview Levine did with The Zane Lowe Show on Apple Music. The "Girls Like You" singer also had a lot to say about the current state of bands. Read on to find out what he said.
Adam Levine declares there 'aren't any bands anymore'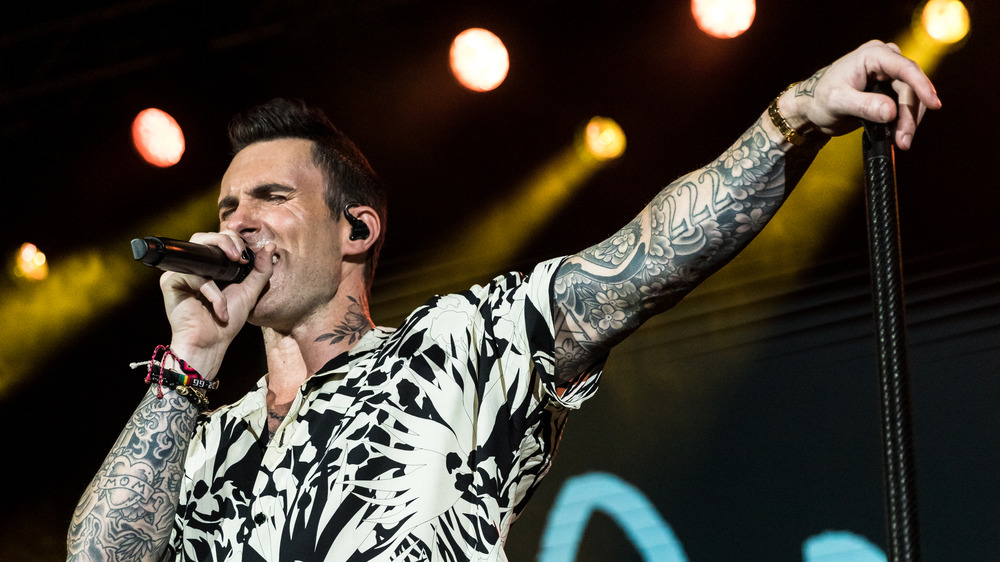 Greg Doherty/Getty Images
Adam Levine sat down with Apple Music's Zane Lowe to discuss Maroon 5's latest single "Beautiful Mistakes," the early days of Maroon 5, and the future of bands. "I feel like there aren't any bands anymore, you know?" Levine claimed, as per Stereo Gum. "That's the thing that makes me kind of sad, is that there were just bands. There's no bands anymore, and I feel like they're a dying breed." After making that sweeping statement, the "Moves Like Jagger" singer walked it back slightly. "... I mean, there still are plenty of bands, and maybe they're not in the limelight quite as much, or in the pop limelight, but I wish there could be more of those around." 
To be sure, there are still a number of pop, or at least pop-adjacent, bands: Jonas Brothers, Fall Out Boy, The 1975, 5 Seconds of Summer, just to name a few. And Twitter let him know.
"What are we Adam Levine? CATS?!?!?" tweeted alt-rock band Garbage. "Maroon 5 isn't even a band anymore they're just a vanity project for Adam Levine," one user wrote. "Adam Levine thinks bands don't exist anymore, what a dork," shared another person. "@adamlevine there are CRAZY talented rock/pop bands in South Korea & you should bless your ears & check 'em out! Right, @Jae_Day6??" penned a Day6 fan.
As for his own band, fingers crossed we see a new Maroon 5 album sooner rather than later.