Inside Little Women: Atlanta's Abira Greene's Feud With The Twins - Exclusive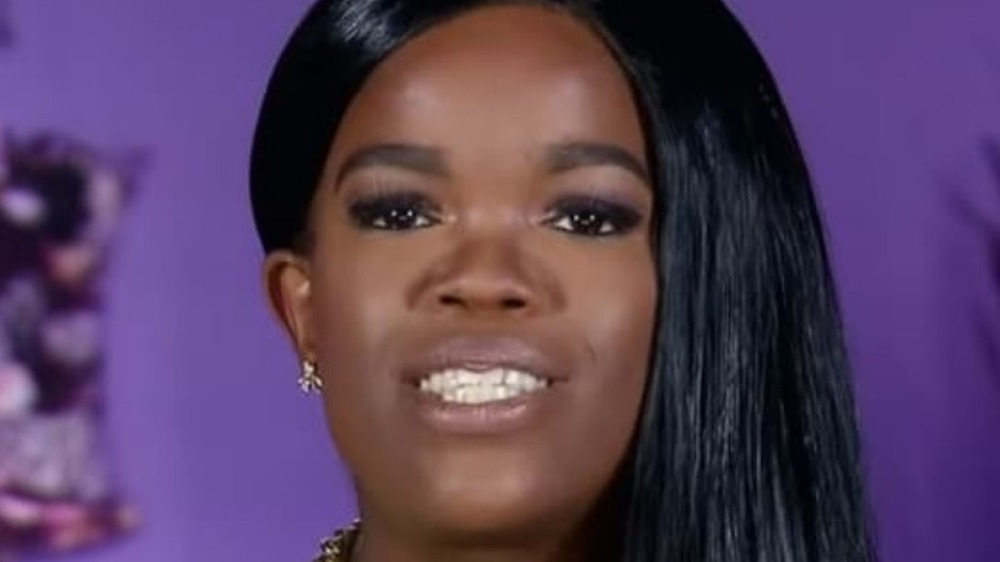 Lifetime
Abira Greene is Little Women: Atlanta's resident firecracker. The Lifetime star has a big personality that doesn't always jive with those around her. From her perspective, it's just the consequence of living authentically. "Because I have such a vibrant and loud and confident personality, it ruffled feathers," she admitted to Nicki Swift. "Because at the end of the day, you can pretend to be somebody until that somebody who you want to actually be like steps into the room."
Since her debut on Season 3 of Little Women: Atlanta, Abira has had a tendency to come off as a villain, whether it's through the process of careful editing or because she isn't afraid to speak her mind. Most notably, she's regularly caught at odds with Amanda and Andrea Salinas, best known as Little Women's twins, occasionally putting castmate Shirlene King Pearson (a.k.a. Ms. Juicy) in the middle. That hasn't changed in Season 6, as the cast grapples with intense, real-life issues like Minnie Ross' unexpected death, the pandemic, and the Black Lives Matter movement. 
In this exclusive interview, Abira sounds off on her trying relationship with the twins — the key word being trying. 
The truth behind Abira Greene's feud with the Salinas twins
Abira Greene is the first one to admit that her relationship with the Salinas sisters isn't easy, especially now that we're in the throes of Season 6 of Little Women: Atlanta. "It is definitely drama between the twins and myself," she told Nicki Swift. "But I do think as the season goes, we do try. That's what I can say is that we try. But I just feel like a lot of factors play into that on and off camera."
She continued, "You have other people also intervening behind doors and stuff like that. And it's also different maturity levels and just certain things like that." Abira added, "I had to come to a raps to understand that I am older than the twins, and I have been through a lot of other things that they haven't experienced in life yet, so their understanding is different than my understanding."
Abira Greene wishes Ms. Juicy would stay out of it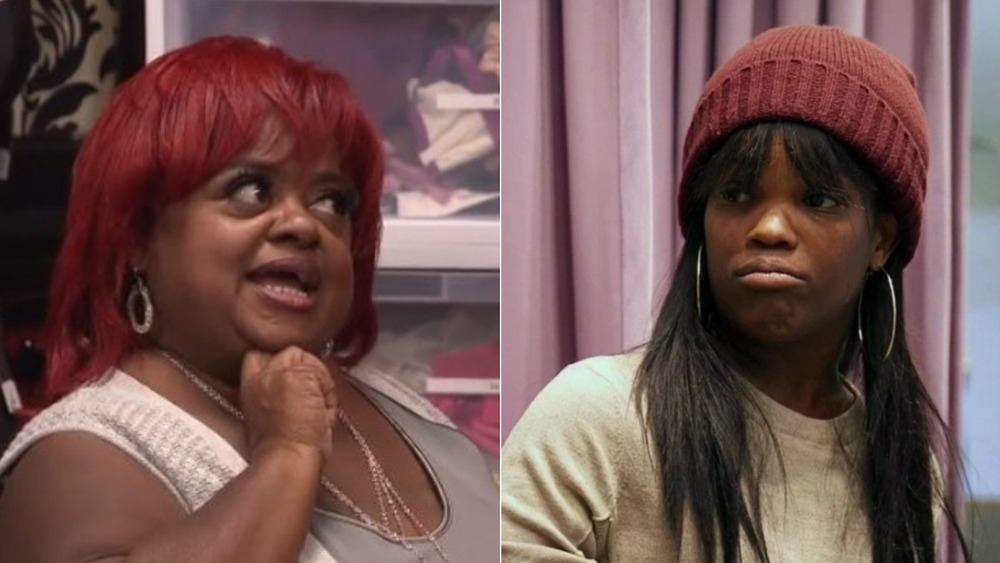 Lifetime
As far as unhelpful interventions go, Abira Greene points to Ms. Juicy, who fostered a bond with the twins prior to Abira's debut on the show. The castmate regularly takes on the role of an intermediary, helping her friends navigate their difficult relationship. From Abira's perspective, she'd rather Ms. Juicy stay out of it. Why put yourself in a problematic situation that's impossible to win?
"That baffles me with her when she does intervene because I'm just like, 'Stay neutral,'" she told Nicki Swift. "You know what I mean? 'Just stay neutral, because I don't want you to have to try to prove your friendship to me, or prove your friendship to them.'"
She continued, "These girls had already been through three seasons together, and I understand that. I don't have a problem with that. My whole thing is just stay neutral if we are cool. And I know that you're cool with them, so just stay neutral, so it's not a problem."
Abria Greene plans to stick it out with the twins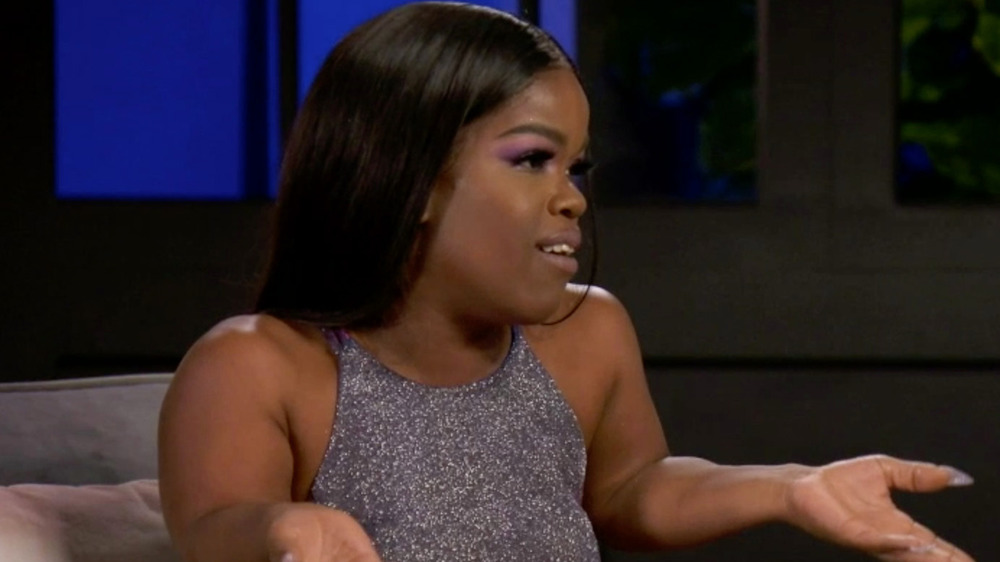 Lifetime
Though it doesn't look like Abira Greene and the twins are going to be using each other as emergency contacts anytime soon, she does admit that she's working on their relationship. It's just sometimes a little difficult because the camera catches everything – including things she doesn't even remember.
"It was a long filming process for us, and a lot of stuff that I'm seeing on episodes, I don't even remember. I'm like, 'Oh, my God. I said that?'" she told Nicki Swift. "It just depends, because like I say, me and the twins are definitely trying. I can tell you that. We definitely, on both sides, they're trying, and I am trying. So kudos to us, because we're trying."
Working on their relationship remains one of Abira's top priorities — not just for the sake of the show, but because of the shared struggles they face. "We have to work together," she told Nicki Swift. "And we have to stick together as a little women community. And so it's like, 'Okay, well, we have to bite our tongues to get through this.' And it's just hard."
Little Women: Atlanta airs on Fridays at 9/8c on Lifetime.