Why Scott Baio's Tweet About Patton Oswalt Is Turning Heads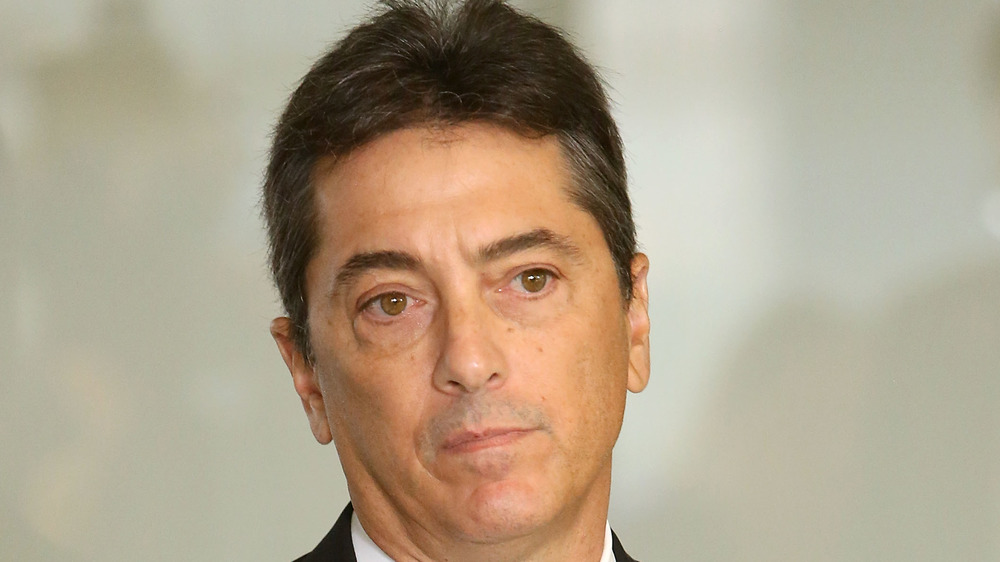 Jesse Grant/Getty Images
Scott Baio, who gained fame as the actor who played Chachi Arcola on Happy Days, has become known as controversial among the Hollywood elite for his conservative views and head-turning statements.
In 2010, for instance, he received a fierce wave of criticism for tweeting a photo of Michelle Obama and writing (via Huffpost), "WOW He wakes up to this every morning," as a jab at the president at the time, Barack Obama. As a conservative, Baio was happy to back Donald Trump during the presidential election in 2016, even if it meant tarnishing his image in the generally liberal entertainment industry. "I genuinely, in my heart, do not care if I ever work again. I don't care. I'm comfortable and I've got a great life, but If I don't have a country that is recognizable to me, I've got nothing," he told The Hollywood Reporter in response to a question regarding how supporting Trump could affect his career. 
In 2020, Baio started a bit of a feud with comedian Wanda Sykes when he tweeted, "Hey @iamwandasykes why is it okay for @JoeBiden to say something clearly racist but [Rosanne Barr] gets kicked off of her own show that YOU are a writer on, for making a mistake? Is it because you're a full of s**t, hack liberal?" She responded with a tweet that insulted his career. 
Now, Baio has caused waves on Twitter once again with a tweet about Patton Oswalt. Here is why it's turning heads.
Scott Baio's tweet about Patton Oswalt did not land well with many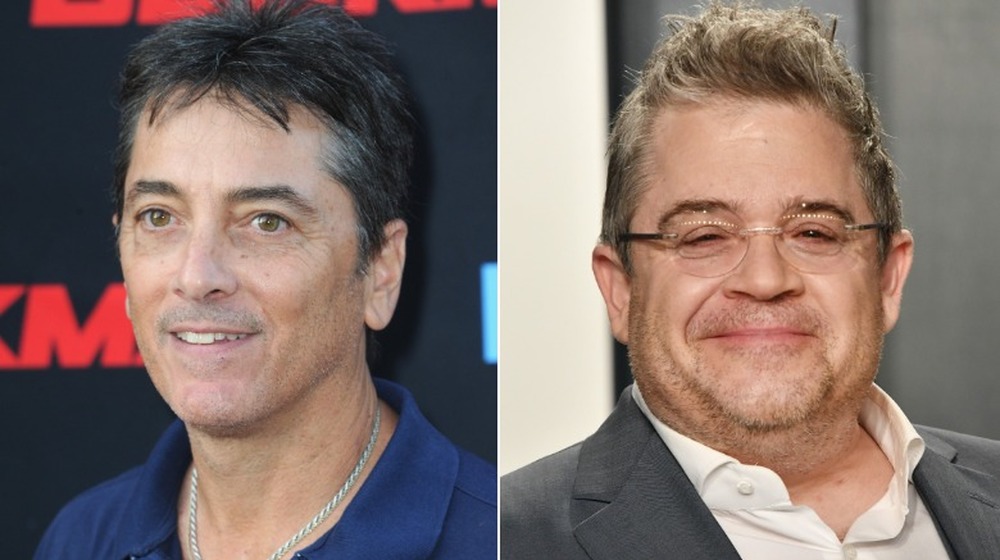 Albert L. Ortega, Frazer Harrison/Getty Images
Scott Baio found himself in the middle of some more Twitter drama when he replied to comedian Patton Oswalt's sarcastic tweet that included his name. Oswalt wrote on March 4, 2021 that he was "at the DuPont Circle Pinkberry for the #TrumpInauguration," mockingly referencing a conspiracy theory Trump had a plan to take back the presidency on that day. "I'm here with four Proud Boys, their moms and Scott Baio. Did we get the address wrong? Help me out, this Minuteman costume is super-itchy," he continued. Baio responded to Oswalt's jab with a head-turning tweet. "Poor Oswalt needs 2 prescriptions. One for his TDS and one for his STD itch!" he said, seemingly trying to play on the "super-itchy" costume Oswalt mentioned.
However, the tweet didn't resonate with the Twitter world, and it immediately called Baio out for his response. "Throwing two fake diseases at the guy and still lacking a punchline. ... uber-talent here," one person wrote. "This is the type of humor that shows your true talent! It makes it super easy to see why you don't work anymore, Chuck," another slammed. Many people pointed out that Scott must have searched his name to see the tweet and used that as an insult — including Patton Oswalt himself. "Oh YIKES. I didn't even "@" this guy. Poor sap searches his name on Twitter," he said. "No one dunk on him, this is really depressing."