Oprah Winfrey's Net Worth: The Talk Show Host Is Even Richer Than You Realize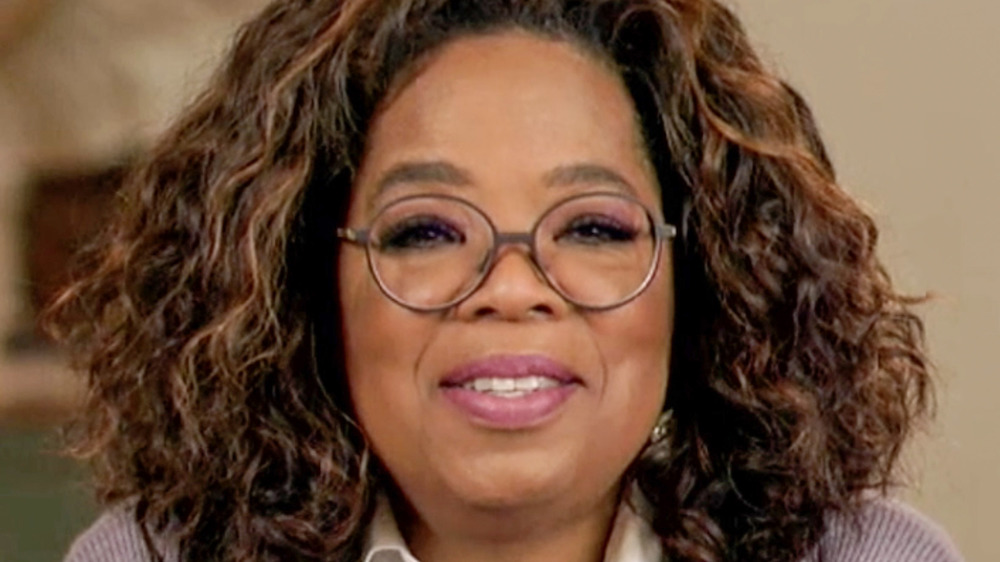 Getty Images/Getty Images
Nowadays, Oprah Winfrey is associated with success, generosity, and wealth (among many other things), but all of that wasn't easy for her to achieve. She struggled with money growing up in Mississippi, with The Guardian reporting that she wore overalls made of potato sacks since there wasn't enough money to buy her clothes. Unfortunately, Winfrey's peers made fun of her, allegedly calling her "Sack Girl." Instead of buying something from a toy store, Winfrey played with a "doll" made from a dried-up piece of corn on the cob. She even considered cockroaches to be her pets. Winfrey is the epitome of a "rags to riches" story, both literally and figuratively.
In 1976, she was hired by Baltimore news station WJZ-TV, earning a $22,000 starting salary, per Baltimore Magazine. That success propelled her to host the morning show AM Chicago, starting in 1984. The program got such high ratings that it got rebranded as The Oprah Winfrey Show, per Winfrey's website. At one point, Winfrey wondered whether she should earn more for her work, according to Celebrity Net Worth. She turned to famed film critic and her then-boyfriend Roger Ebert for insight. In response, Ebert connected Winfrey with his agent, Jeffrey Jacobs. That connection changed the entire course of Winfrey's career, setting all the wheels in motion for Winfrey to earn record-breaking amounts of money.
So how much is Winfrey worth? As it turns out, it's more than you might think.
Syndication was Oprah Winfrey's key to succces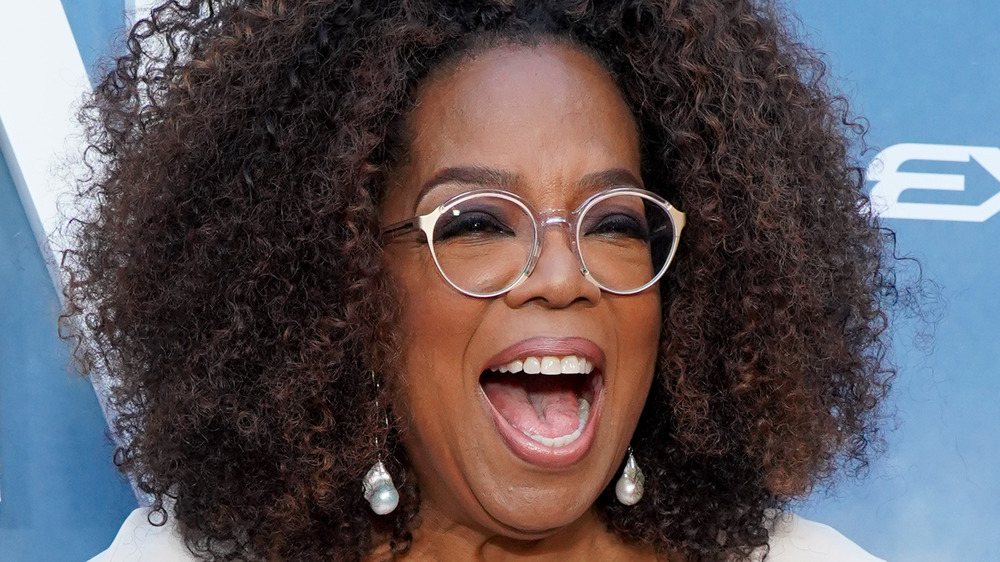 Rachel Luna/Getty Images
When Jeffrey Jacobs found out that Oprah Winfrey was earning $1 million for a four-year contract, he encouraged her to get a piece of her talk show's syndication, according to Celebrity Net Worth. That meant that she would earn money every time an episode aired. Jacobs approached the show's production company King World Productions and the ABC network, hoping to negotiate a deal on her behalf, but it didn't work out. However, that disappointment led Jacobs and Oprah to establish their own production company, Harpo Studios (which is Oprah's name spelled backward) in 1988, according to the Chicago Tribune. Winfrey produced her talk show via Harpo Studios and, eventually, King World came back to syndicate the series. Winfrey went from being under King World Productions' thumb to hiring the team to work for her.
Additionally, Jacobs brokered a deal for Winfrey to have some ownership in King World Productions, which meant that Winfrey made money from Jeopardy and Wheel of Fortune, among other TV shows, per Celebrity Net Worth. In 1999, CBS bought King World Productions, which meant that she ended up with a $100 million stake in CBS, as reported by The Washington Post.
In addition to establishing Harpo Studios, Jacobs and Winfrey struck a deal with ABC to produce movies, her self-titled magazine, books, and other TV shows, including talk shows hosted by Dr. Phil McGraw and Rachael Ray. That's not it, though. Winfrey has many streams of revenue.
Oprah Winfrey's wealth broke records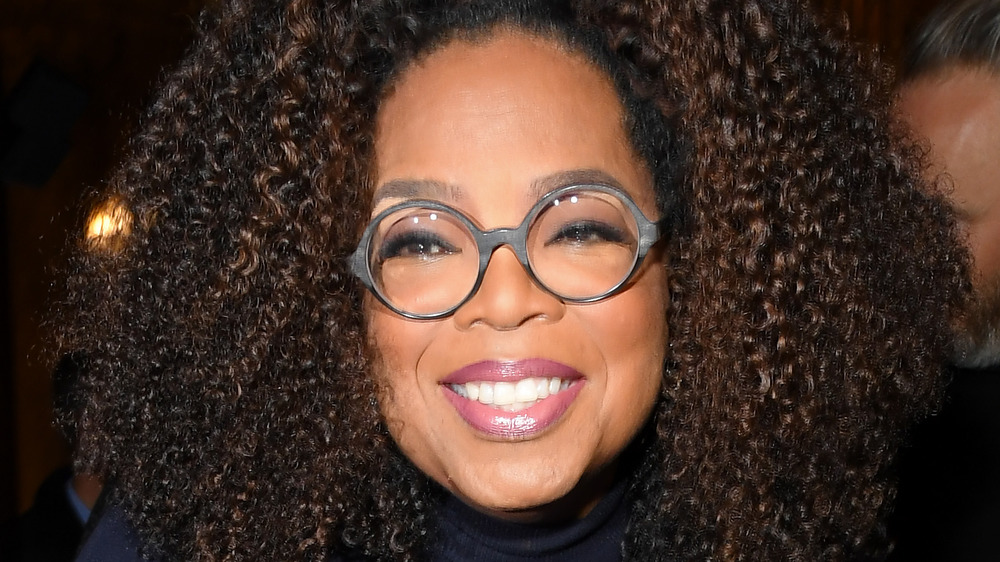 Pascal Le Segretain/Getty Images
In 2003, the Los Angeles Times reported that Oprah Winfrey became the first Black female billionaire. Currently, Winfrey is number four on Celebrity Net Worth's list of the Top 50 Celebrities. In 2020, Forbes listed Winfrey as number nine in the list of America's richest self-made women, claiming that she had a $2.6 billion net worth. However, Celebrity Net Worth reported that she's worth $3.5 billion. In 2011, Winfrey launched her TV network, OWN, which stands for The Oprah Winfrey Network, per BBC. In 2018, Winfrey announced a multi-year partnership to produce content for Apple.
In addition to her media empire, Winfrey is also a performer, acting in movies including The Color Purple and A Wrinkle In Time, according to her IMDb page. She also has a long list of producer credits. In 2019, CNN reported that Winfrey added five years to her deal with WW, formerly Weight Watchers. In 2015, Winfrey bought a 10% stake in WW and joined the company's board.
Some may assume that Winfrey reached the pinnacle of success. However, she continues to make one smart business decision after another, earning even more money from her very diverse array of businesses. The secret to her success? Some might argue it has to do with her mindset. "I practice this thing called mindfulness every day, which means really just staying present in the moment," she once revealed, according to CNBC. Namaste.