Meghan Markle's Last Words As A Royal Family Member Revealed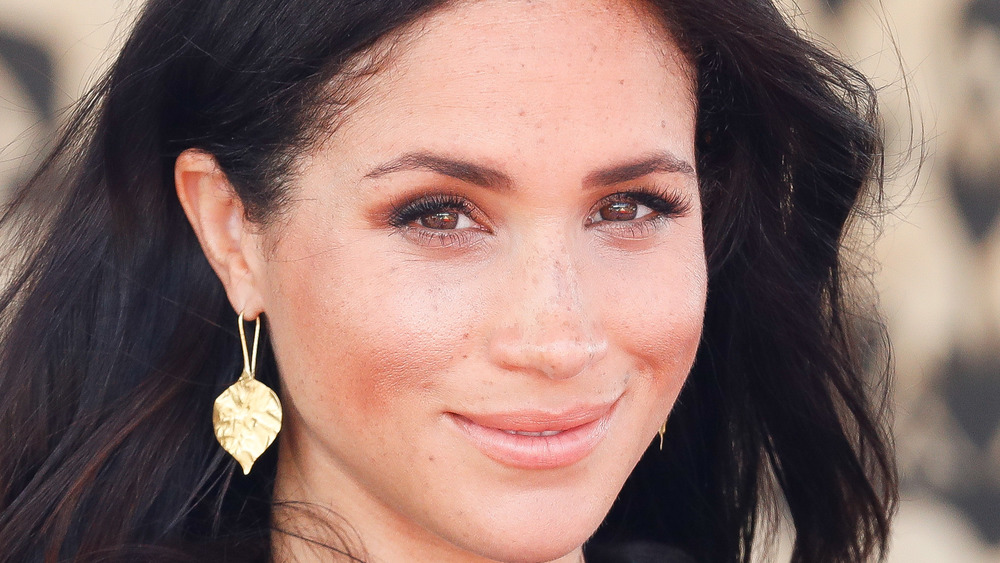 Chris Jackson/Getty Images
Meghan Markle and her husband Prince Harry decided to step down from their royal duties in early 2020, according to USA Today. The couple left the U.K, and moved to the U.S. with their son Archie to begin building their life away from the royal family. According to a report by Glamour, Meghan spent her last few weeks "meeting with scholars from across the Commonwealth." Around that time, royals journalist Omid Scobie found himself alone with Meghan, and the two exchanged some words. What he claims she said to him could help change the narrative that has played out over the past year. 
In an interview with Glamour, Scobie explained, "I hope people realize this is a couple that tried everything they could to make it work before they stepped away. Rather than following the narrative that they just quit because they couldn't have it their way." He went on to tell the magazine what the last words Meghan said as a royal family member were — and they were quite surprising. If nothing more, they suggest that Meghan did not want to move her life away from everything that Harry has ever known. Keep reading to find out exactly what Meghan said.
Meghan Markle's famous last words raise more questions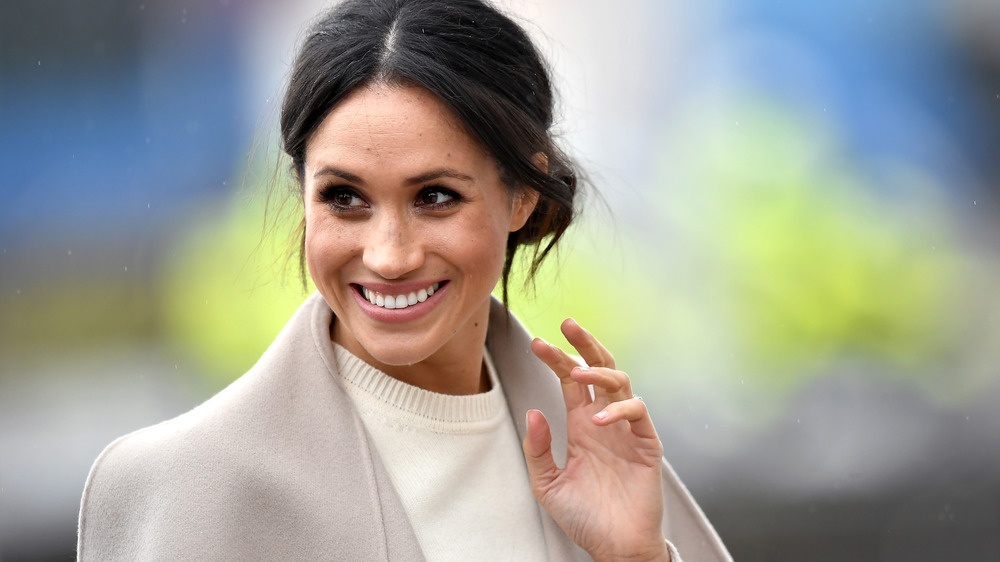 Charles Mcquillan/Getty Images
Meghan Markle's last words before leaving her royal life behind raise more questions for those wondering what exactly transpired to convince her and Prince Harry to move. "It didn't have to be this way," Meghan said, according to Omid Scobie's March 2021 interview with Glamour. He added that, in that moment, Meghan was "so broken," "so upset," and "vulnerable." But the questions that are left may very well be answered when Meghan and Harry sit down with Oprah Winfrey for what is being pegged as a "bombshell" interview (via the Daily Mail). Set to air on Sunday, March 7, 2021, at 8 p.m. ET on CBS, the interview is expected to reveal Meghan and Harry's side of the story, inclusive of their reasons for leaving the royal family and the life they had behind.
In watching the previews (via CBS), it is obvious that the interview is going to be quite revealing — and incredibly emotional. This interview marks the first time that Meghan and Harry have sat down for a nationally televised interview since announcing their engagement (via BBC). This interview, naturally, is going to be much different than the last.