What Ever Happened To Eric Nies From The Real World: New York?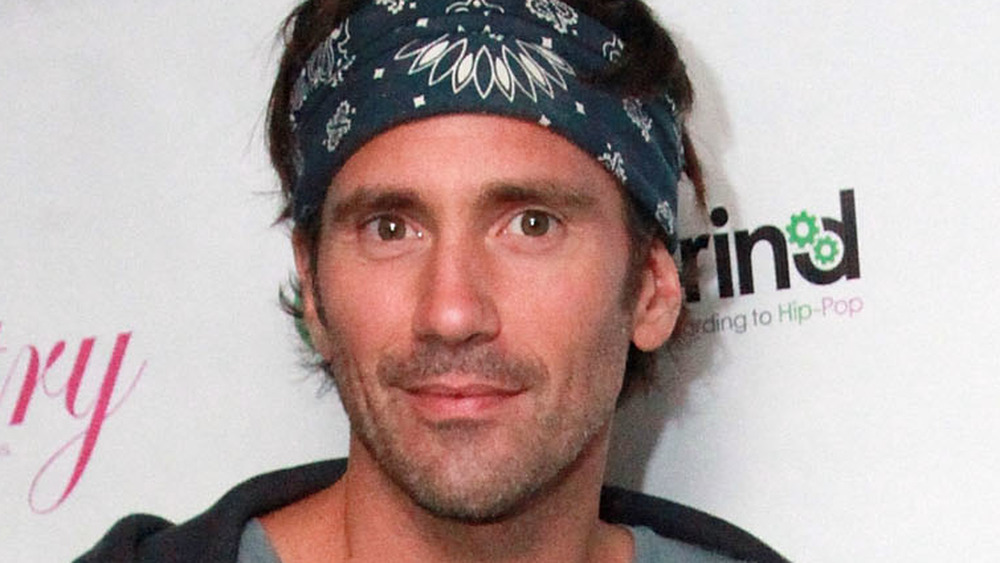 Astrid Stawiarz/Getty Images
It's been quite some time since MTV's The Real World: New York premiered and brought the chaos that came with living with a bunch of strangers in an NYC apartment to our screens. The show, which premiered in 1992 and featured Norman Korpi, Julie Gentry, Becky Blasband, Kevin Powell, Andre Comeau, Heather Gardner, and Eric Nies in its debut cast, became an instant hit for MTV and is still churning out seasons, most recently on Facebook Watch.
Speaking to the Los Angeles Times in 2020 about the idea behind the iconic series, Real World co-creator Jonathan Murray said the minds behind the series wanted to see the bonds that could be formed between people from completely different backgrounds. "We believed that if we bring different kinds of people together, after all the drama and the shouting, they will find they have more in common than not," he explained. 
Murray turned out to be correct, because it was announced on March 4, 2021, by TMZ that the entire original cast would be getting together in the exact New York City apartment that started it all for a reunion show. Nearly 30 years have passed since Real World: New York's debut, and it's safe to say the cast members have undergone some huge life and career transformations. Let's see what ever happened to cast member Eric.
Eric Nies wrote a song with his niece Maxx
Following his time on The Real World, Eric Nies' career took off as a reality television staple (he famously competed on three seasons of the Real World spinoff show The Challenge) and host for various MTV specials, according to his IMDb page. He also married a woman named Iona and has one child with her. However, as Distractify noted, they do not appear to be together any longer due to her absence from his Instagram page and his lack of a wedding ring on his ring finger in his social media posts. 
Eric has had quite the diversified career. He is an author of two books titled Rent Your Way to Freedom: Live Well Now While You Build Your Future and Bypassed: GenX's Vanishing American Dream, according to Us Weekly. In 2020, he wrote a song with his niece Maxx (pictured above) about their troubling life experiences, and she lent her vocals for it. "We traveled through emotional tidal waves of emotions, climbed over mountains of traumas and crawled through valleys of fears. This little angel is now ready to stand on the edge of the cliff and fly," he wrote of his collaboration with his niece on Instagram. The single is called "No Good at Love" and was released in October 2020.
Eric Nies says the show saved his life
In a preview clip (via Us Weekly) of the The Real World: New York reunion, Eric Nies admitted that he believes going on the show saved his life. "If The Real World didn't happen and my life didn't go the way that it did, I might have been dead. There were a lot of wounds that I was suppressing from my childhood, and I was on a self-destructive path. And I started using drugs at a young age," he reflected. "I was able to look at myself and see the things that I didn't like about myself that I wanted to change. So yeah, in a way, The Real World kind of saved my life."
Now, Eric is focused on his spiritual well-being and even trained under a Vietnamese martial arts grand master for several years, according to People. "It's been one long, 29-year spiritual healing," Eric told the publication in February 2021. "When I first walked into the [Real World] loft, I felt like Jasmine from Aladdin — I even said this was a whole new world — but now I feel like the genie. I kind of play that role in people's lives: I'm a spiritual guide, and I assist people in liberating themselves from their own suffering."