What The Royal Staff Called Harry Before His Wedding To Meghan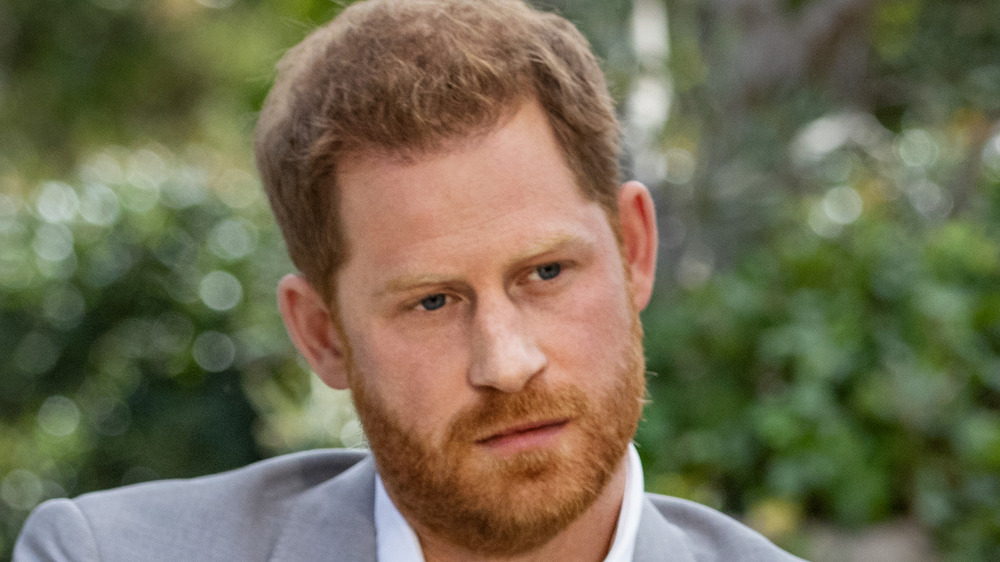 Handout/Getty Images
More rumors about Meghan Markle and Prince Harry have surfaced ahead of the couple's tell-all interview with Oprah Winfrey, which is set to air on Sunday, March 7, at 8 p.m. EST on CBS. A new report, for example, has suggested that royal staff referred to Harry by a specific name ahead of the couple's May 2018 wedding. And sadly, the rumor is more of a dig against Meghan than anything else. 
It comes on the heels of a report that Buckingham Palace was investigating claims that Meghan reportedly bullied staff members during the couple's time at Kensington Palace (via CNN). While some have considered the timing of the allegations to be suspect, the negativity surrounding Meghan and Harry has unfortunately continued to mount, making their joint interview with Oprah even more highly anticipated — especially since it will mark the first time that Meghan has shared her side of the story.
The not-so-nice name that Harry was called supposedly came after he told staff, "What Meghan wants, Meghan gets," according to the Daily Mail. Sources even alleged to the outlet that Meghan was "constantly looking [for drama]," and that Harry apparently complied with her every request ... leading to the name that some claim he was secretly called. Read on to find out more.
Prince Harry was reportedly called 'the hostage' by royal staff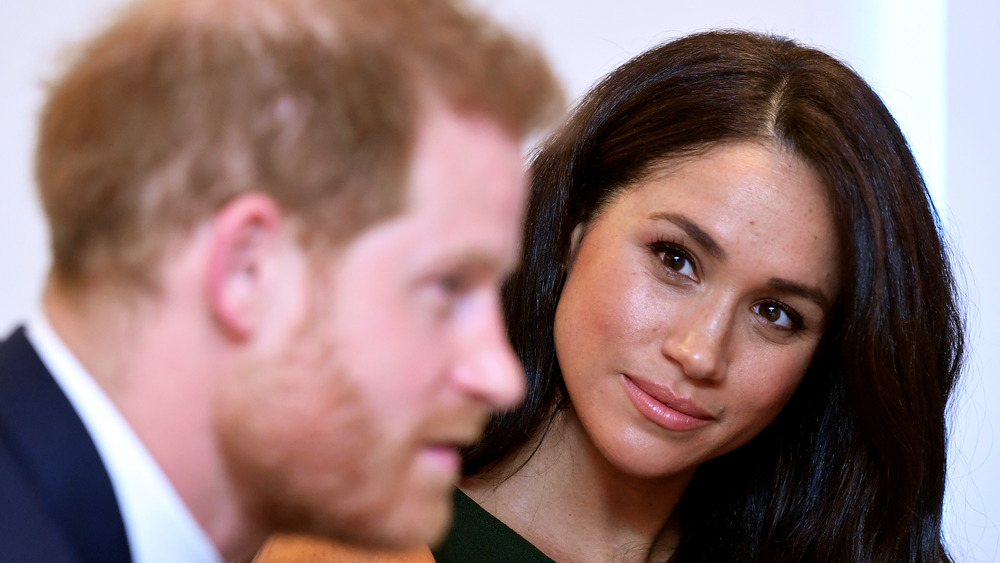 Wpa Pool/Getty Images
According to insiders cited by the Daily Mail, Prince Harry was reportedly called "the hostage" by royal staffers. Unnamed sources detailed a few things that supposedly happened ahead of and during Harry and Meghan Markle's royal wedding, which ended up being "hugely stressful for everyone involved," another insider claimed to The Telegraph. 
The latter outlet's sources gave a few examples of the supposed "demands" Meghan made ahead of her special day, including her reportedly wanting to wear a specific tiara, as well as the "same inflation-adjusted budget" that Prince William and Kate Middleton received for their wedding. One source went on to claim to The Telegraph that although Meghan got "the choir she wanted, the dress, the carriage procession, [and] the tiara," it apparently still "wasn't enough." 
A hostage, by definition, is used to describe someone who is "seized or held as security for the fulfillment of a condition," according to Merriam-Webster, and it can also be used to describe "one that is involuntarily controlled by an outside influence." Based on the Daily Mail and The Telegraph's reports, it sounds like those working at the palace at the time of Meghan and Harry's wedding felt as though the prince was being controlled by his wife-to-be, hence the nickname. Of course, with the Sussexes' tell-all interview with Oprah Winfrey around the corner, time will only tell whether there's any truth to these rumors.