The Real Reason Dolly Parton Wakes Up At 3 A.M.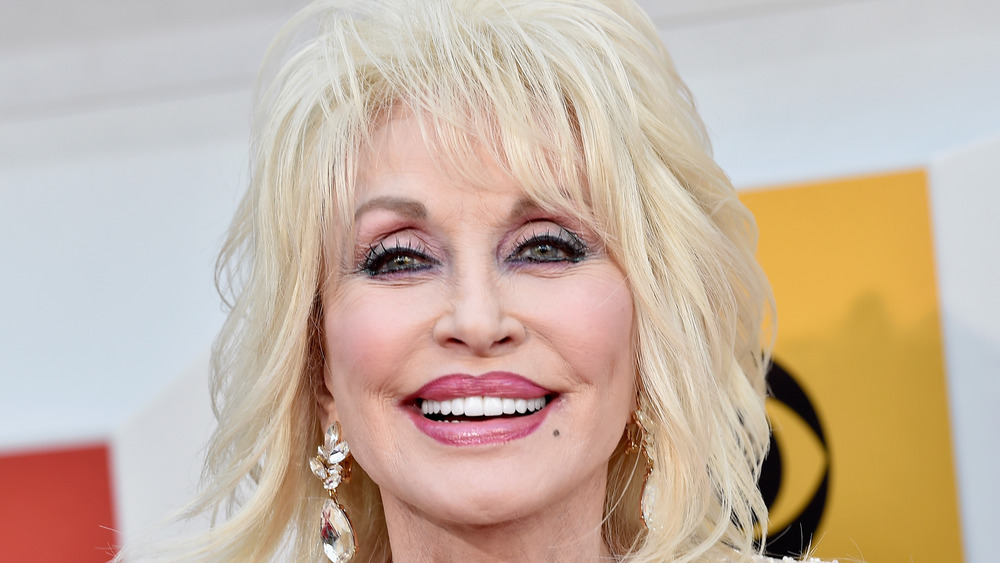 David Becker/Getty Images
When night falls, Dolly Parton does not exactly sleep 9 to 5. Parton is a multihyphenate singer-songwriter, humanitarian, amusement park owner, and COVID-19 vaccine fairy godmother — so it makes sense that she needs a few extra hours in the day to get it all done. In an interview with Ru Paul for Marie Claire in December 2020, Parton revealed that she's a "very, very, very early riser." And by early, she means she is "almost always up for good around 3 a.m."
"I go to bed pretty early, but I'm up and down," she said. "If I wake up and I'm pretty well awake, I think, 'I've got so much to do,' [and] I'll get up and I'll work a little while, write a little while, and I'll lay back down."
Though eight hours of sleep a night is the general recommendation, Parton is living proof that at least some of us can survive — and in her case, thrive — on about half of that. "I don't require a lot of sleep," she said. "Three to five hours I can work on. Five hours I like to get. But usually I'm between three and five. But usually, if I'm on the job, I'll take a little power nap."
So it turns out minimal sleep is one of the keys to Parton's success — but how does she spend those precious extra hours?
Dolly Parton makes time for an early-morning spiritual practice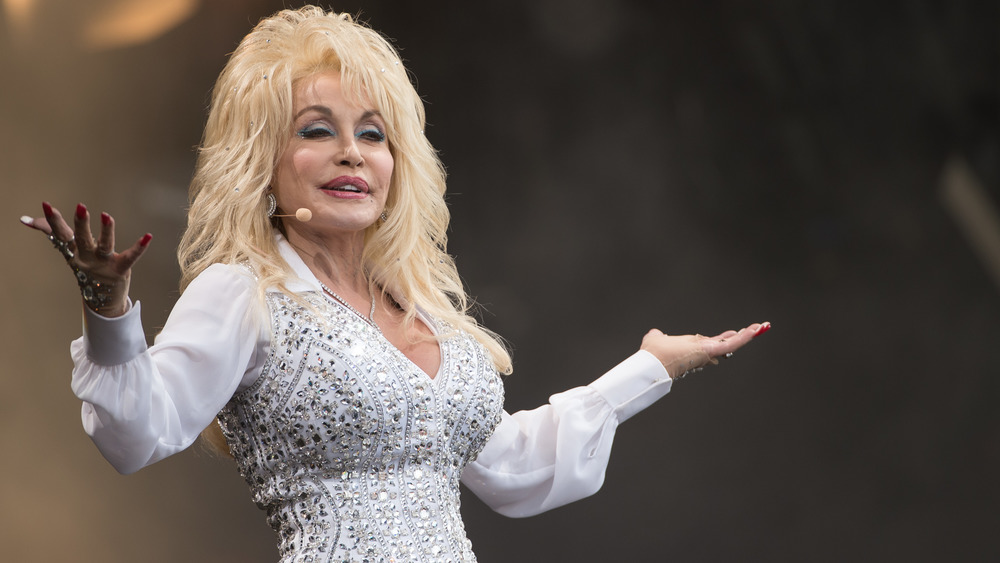 Ian Gavan/Getty Images
Even though Dolly Parton wakes up at the crack of dawn, she does not do so in order to get to work. Instead, her motivation is making time for something that she might not have the space and time for throughout the rest of her busy day.
"I'm a very spiritual person," she told Ru Paul in conversation for Marie Claire. "Every single day, before I do anything, I wake up and I thank God for the night and ask him to bless the day and to bring all the right things...all the wrong people out of my life, and bring all the right stuff in. And just to guide me, lead me."
Parton's spiritual work includes doing "little meditations" and reading "little scriptures." Her morning spiritual practice lays the groundwork she carries with her throughout the day. "If things get chaotic and crazy around me, I can just go into that little spot of my own," she said. "It's why I say you need to keep a little spot for yourself and your spiritual self and for God. I gain strength and courage and hope and light and love from that little spot."
The morning before the interview, Parton had also cooked a Southern breakfast of sausage patties, biscuits, and milk gravy. "Now, I can't eat like that all the time," she said, "but I enjoy eating it when I do." Sounds absolutely delicious!