Prince Harry Makes Shocking Claim About William And Charles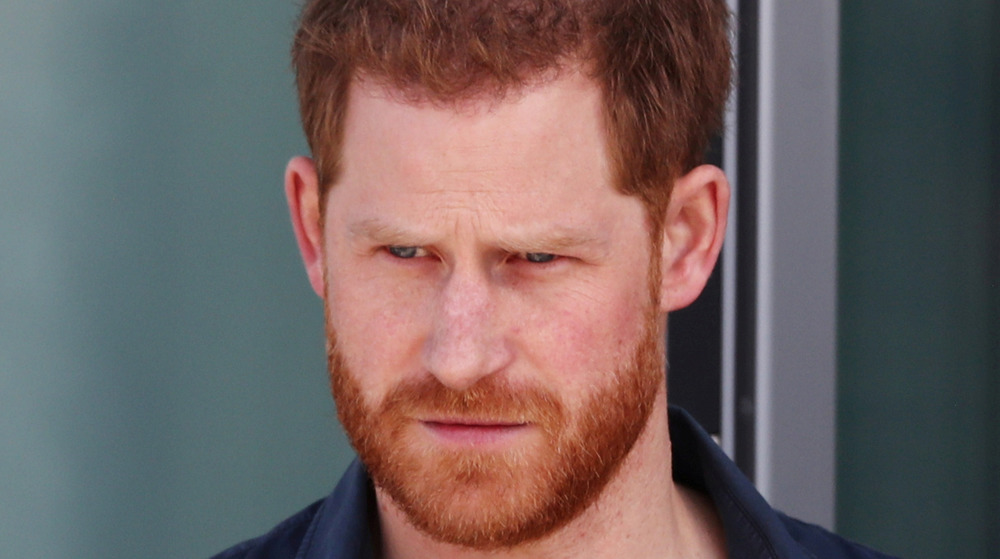 Wpa Pool/Getty Images
Prince Harry has given viewers an insight into life as a royal — and it's far less glamorous and charmed than we perhaps imagine. Harry has followed in the footsteps of his mother Diana, who made headlines in 1995 for her infamously candid sitdown with journalist Martin Bashir. "There were three of us in this marriage," she said about Prince Charles' alleged infidelity. 
Then there's Prince Harry's aunt-in-law, Sarah Ferguson. Ferguson — commonly known as Fergie — discussed the daily pressures of the crown during a 1996 chat with television veteran Oprah Winfrey. The interview, which resurfaced just hours before Harry and Meghan's CBS special, saw Fergie discuss the complexities of marrying Prince Andrew, with whom she's now divorced. Fergie said, "You fell in love and you married the man, and then you have to come to terms with the fairytale. Now it's not a fairy tale, it's real life." 
Prince Harry mirrored this sentiment when he discussed the adversities and oppression he and his family face — keep reading on what he specifically had to say about Prince Charles and Prince William during his March 7, 2021, interview with Oprah.
Prince Harry claims members of his family are 'trapped'
Chris Jackson/Getty Images
In Prince Harry and Meghan Markle's wide-ranging interview, the red-headed royal spoke openly to Oprah Winfrey about how little autonomy he has. With Meghan by his side, he explained how he wouldn't have been able to leave full-time royal duties as he was "trapped," per Elle. 
"The answer to your question is no, [I wouldn't have left,]," Harry began. "I wouldn't have been able to because I myself was trapped. I didn't see a way out. I was trapped, but I didn't know I was trapped." Harry then suggested that everything changed when he met the American actor. "But the moment that I met Meg, and our worlds collided in the most amazing of ways and then [I began] to see how trapped within the system, like, the rest of my family are." 
The Duke of Sussex — who might lose his royal title following the interview, The Times of London reported — then said Prince Charles and Prince William, are also "trapped" as heirs to the throne. He said, "My father and my brother, they are trapped. They don't get to leave, and I have huge compassion for that." Harry also revealed to Oprah that he only spoke to Prince Charles twice about his decision to cut back from royal commitments, to which his father "stopped taking my calls," per The Independent. Woah — it sounds like the royal family has a lot of healing to do.