The Truth About Ellen DeGeneres' Relationship With Jodie Foster's Wife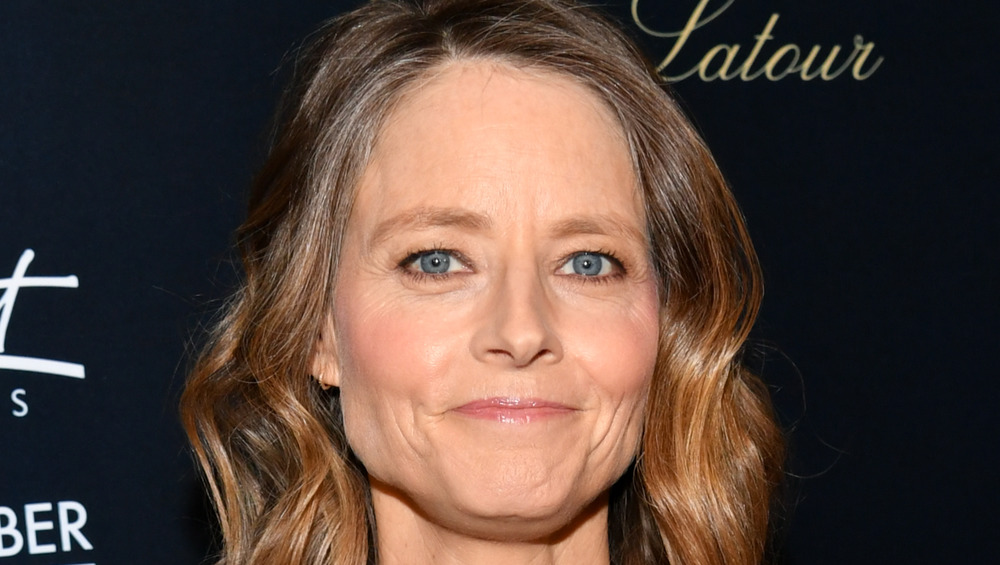 Matt Winkelmeyer/Getty Images
Jodie Foster is notoriously private when it comes to her romantic relationships, but the virtual 2021 Golden Globes provided her with a unique opportunity to pay tribute to her wife of seven years, and she did not pass up the opportunity to do so. Foster and Alexandra Hedison looked like the picture of domestic bliss when they shared a kiss at the end of her acceptance speech for best supporting movie actress.
Foster was just 14 years old when she received an Oscar nomination for her performance in Taxi Driver, so she's had decades to perfect the art of controlling what the public knows about her personal life. Hedison also worked in the biz, appearing in television shows, including The L Word and Melrose Place. However, Hedison told The New York Times that she was "miserable" when acting was paying the bills. "Actors need to be front and center all the time. That's not me." She decided she was happier putting her creative skills to use behind the camera as a photographer.
Hedison's aversion to acting did not extend to dating someone in the industry. She and Foster were first photographed together in 2013, and they secretly married in 2014. However, before Hedison got her happily ever after with one of Hollywood's most private LGTBQ+ icons, she spent years dating Ellen DeGeneres, who made the groundbreaking decision to publicly come out in 1997. Let's take a closer look at that dynamic.
The timing of Alexandra Hedison and Ellen DeGeneres' split was awkward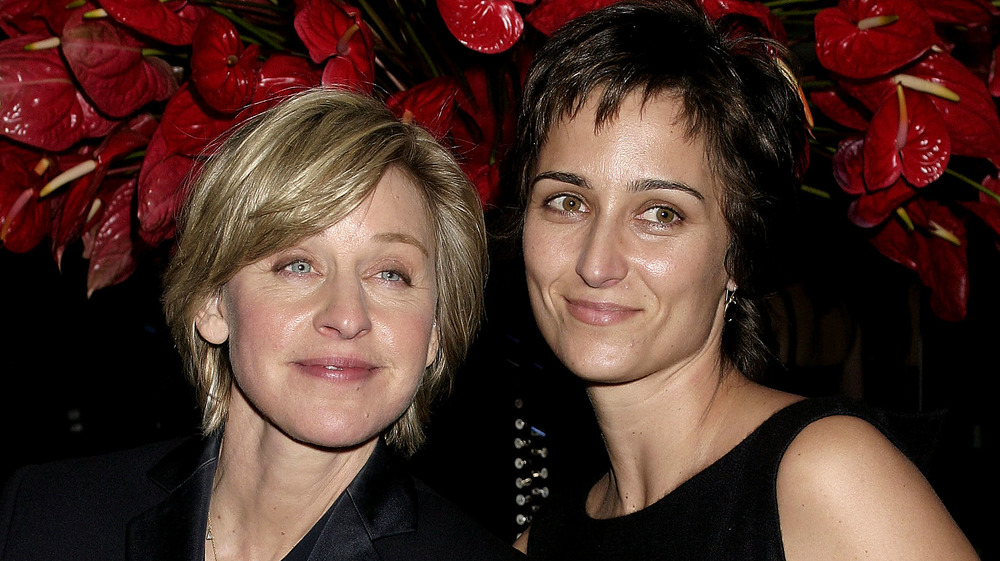 Giulio Marcocchi/Getty Images
Alexandra Hedison and Ellen DeGeneres' romance began in 2001, not long after DeGeneres ended her high-profile relationship with actor Anne Heche. According to Hedison, her attraction to DeGeneres was certainly not instantaneous. During an interview with The New York Times in 2004, Hedison said she and DeGeneres met multiple times before they hit it off. "She didn't remember me," Hedison told the NYT, prompting an eyeroll from DeGeneres. 
The couple called it quits soon after that interview, and the timing was terrible because the The Advocate was about to release a cover story centered on them. "I would never have done this story if I had thought we would not be together today," Hedison said, per The Advocate. "Who knew that the publication and timing of it would prove to be bittersweet?" DeGeneres noted. Both women issued statements saying they still cared for one another.
During a 2005 interview with People, DeGeneres confessed that she ended things with Hedison because she and her future wife, actor Portia de Rossi, had fallen in love. "She had a girlfriend and I had a girlfriend, but it wasn't like, 'Oh, we're going to have an affair,'" DeGeneres said. "We were just supposed to be together." All parties involved eventually moved on.
In a strange twist to this tale, DeGeneres reportedly sold her West Hollywood Hills home to window heiress Allison Milgard in 2007. At the time, Milgard was dating Hedison, who had reportedly decorated her ex's former home.