Why Meghan's Comments About Her Actual Wedding Date Are Causing Such A Stir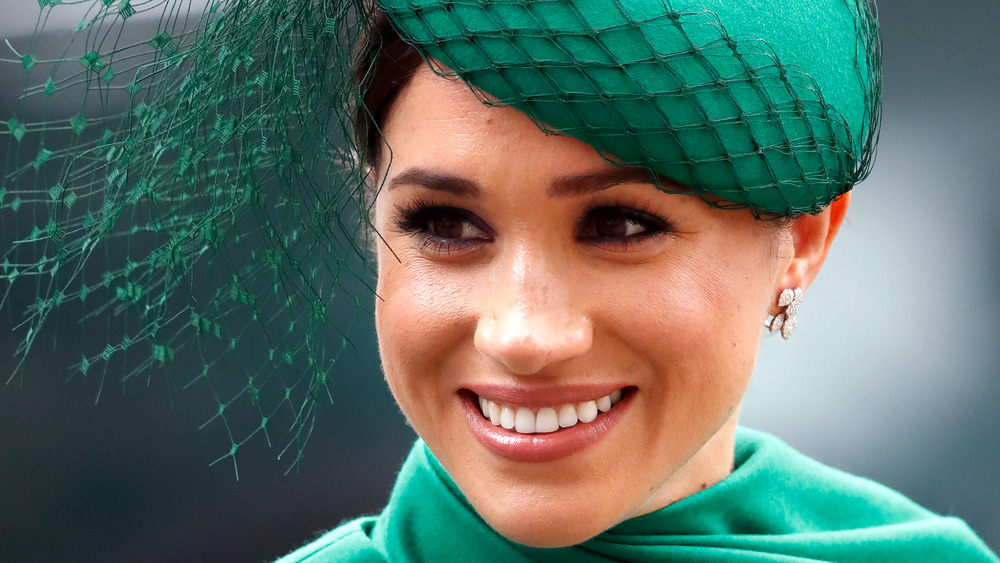 Max Mumby/indigo/Getty Images
Meghan Markle became the center of attention following her candid tell-all interview with Oprah Winfrey. The Duke and Duchess of Sussex made some jaw-dropping revelations in the televised interview about their marriage and alleged mistreatment by the royal family, via CNN. Meghan and Prince Harry's interview reflected the rift that exists within the royal family, as well as claims of racism, extreme control, and bullying. The interview was compared to one Prince Harry's late mother Princess Diana had done thirty years before. It was one of the few times in history where a royal family member spoke out publicly against the behind-the-scenes drama in Buckingham Palace. 
While many assumed Meghan was living a fairytale life following her 2018 royal wedding, a pregnant duchess revealed the suicidal thoughts she had while under the 24/7 supervision of "the firm." "I knew that if I didn't say it, that I would do it — and I just didn't want to be alive anymore," Meghan recalled. With Harry being put in such a stressful situation, he shared the toll his wife's condition took on him. "I went into a very dark place, as well," he shared. "I wanted to be there for her." Harry and Meghan had the world on the edge of their seats with the shocking reveal. 
But, the one thing that was clear is the love Prince Harry and Meghan Markle have for each other. And, at one point during the interview, they also revealed the truth about their official wedding date.
Inside Prince Harry and Meghan Markle's private ceremony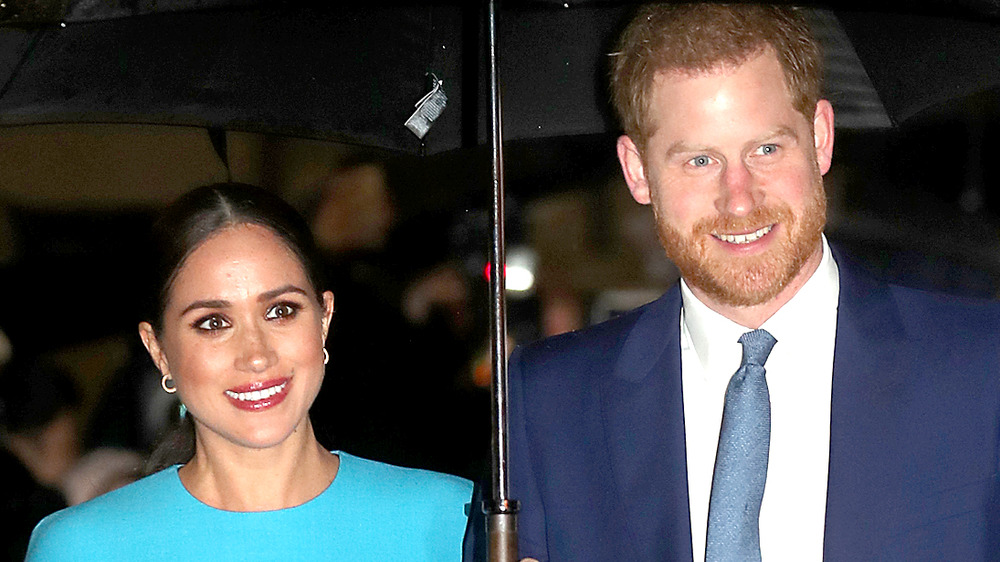 Chris Jackson/Getty Images
While the world watched Prince Harry and Meghan Markle exchange their vows during an elaborate wedding in May 2018, Meghan revealed the couple actually decided to have a private ceremony three days before their royal wedding, Page Six reported. "Three days before our wedding, we got married," the Duchess of Sussex revealed to Oprah Winfrey. "No one knows that. But we called the archbishop [of Canterbury], and we just said, 'Look, this thing, this spectacle, is for the world, but we want our union between us.'" She went on to note the wedding date celebrated inside their home. "So, like, the vows that we have framed in our room are just the two of us in our backyard with the archbishop of Canterbury," she added. 
Some officials within the Church of England expressed their disagreement with the private ceremony as the Church requires at least two witnesses present for a marriage to be valid. Additionally, a couple must get married in a public setting in order to allow for any objections to be made. "I've no idea what they mean," a vicar for the Church of England tweeted in response to the private wedding reveal. "You can't get married twice. So what was the thing three days before [their public ceremony]? And if it was a marriage, what on earth are we doing 'playing' at prayer/holy matrimony for cameras," Rev. David Green said in a since-deleted tweet captured by Fox News.