The Truth About Marriage Or Mortgage's Sarah Miller
Marriage or Mortgage is a reality-real-estate-wedding crossover TV show on Netflix. Joining the ranks of Say Yes to the Dress and Selling Sunset, the 10-part series follows wedding planner Sarah Miller and real estate agent Nichole Holmes as they try to convince 10 couples to splurge on a dream wedding or a dream home, according to Today.
During each episode, viewers meet a newly engaged couple with up to $35,000 in savings. Sarah and Nichole sit down with the pair to discuss their needs, wants, and budgets for either a house or a ceremony. Next, Nichole helps the Nashville, residents find their perfect home while Sarah helps them craft their ideal wedding. It's #TeamMortgage or #TeamMarriage until the show's final moments when the couple decides whether to become official clients for the real estate agent or the wedding planner.
"I'm more of a traditionalist," Miller said to Today. "I really do believe that marriage is a big deal. It should come first. I was offered the same thing when I got married 10 years ago and I chose the wedding. We've taken the steps from then to purchase a house and have kids. Houses come and go, but a wedding is supposed to be one time."
It appears that Marriage or Mortgage's Sarah has lived the dream life, so who really is this new wedding planner coming to the Netflix reality TV scene?
Sarah Miller isn't all about just weddings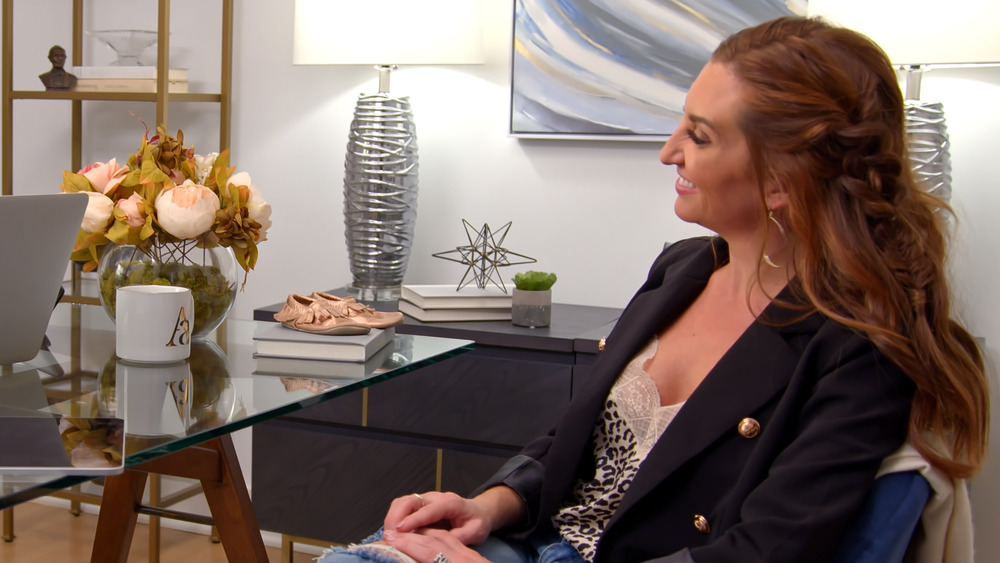 Netflix
Sarah Miller represents #TeamMarriage on the Marriage or Mortgage. It's her job to get couples to plan their dream wedding and look into their perfect house some time after the big day. But who is this woman planning such important occasions?
Sarah is wife to Chris Miller and mom to son Braeton and daughter Atley. The Atlanta native is a dog-lover, and her family has two golden retrievers. Fun fact, Sarah and Nichole Holmes have actually been friends for a few years, having run in similar circles related to their respective careers, the two told Distractify.
Sarah is also the founder and owner of Southern Vine & Co. Southern Vine & Co. is "a full-service interior design and event planning company, specializing in lovely luxury for homes, weddings & events," per the company's website. With a five-star rating on wedding website The Knot, Southern Vine & Co. is proving to be one of Nashville's premiere wedding planning businesses, perfect for the Netflix show. 
But get this: Even if couples choose #TeamMortgage and decide to purchase their happily-ever-after home, Sarah can help design it for them, since her company specializes in interiors as well. Southern Vine & Co. basically makes Marriage or Mortgage a win-win for this savvy wedding and event planner. Sarah is sure to bring in plenty of business once the show airs.