The Real Meaning Behind Post Malone's Circles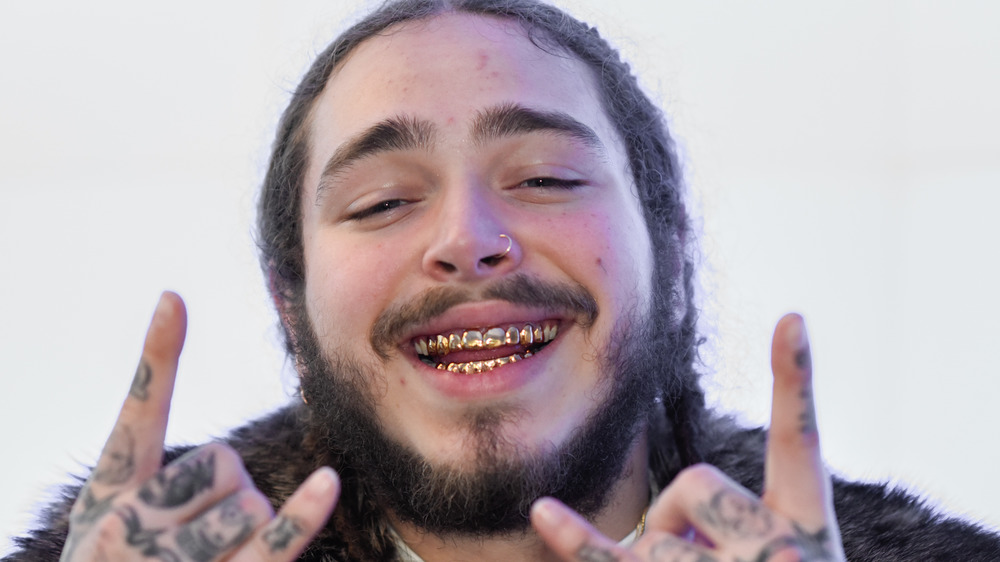 Matthew Eisman/Getty Images
Post Malone is the king of creating bangers! After his first album Stoney in 2016, fans couldn't stop saying "congratulations." Then fans loved his second album, Beerbongs & Bentleys, which he released in 2017, just as much as Malone loved paper like he was Michael Scott.
It might seem like we're talking in circles — even more than a year after Post Malone's third album, Hollywood's Bleeding came out — but fans can't get enough. Malone's song "Circles" peaked at #49 on Billboard's Global 200 in 2020.
The song debuted during his show on the Bud Light Dive Bar Tour. Before performing "Circles," the tattooed rapper acknowledged it was a bit different than his previous songs. "It's a little f***kng different, it's got a f**king fat groove, and I can't wait for y'all to hear it," he said.
It might be hard to understand what Malone's hit is about, just based on that description, but in an interview with Spotify (via Story of a Song), Malone talked about his inspiration. "Another cool unique vibe. I was super inspired working in Toronto with Frank Dukes while sitting down playing the instruments. Super Fleetwood Mac vibe. A lot of my music is being about a glutton for pain. Knowing you are in a s**tty situation, but you keep on going back," he said.
Post Malone is tired of going in circles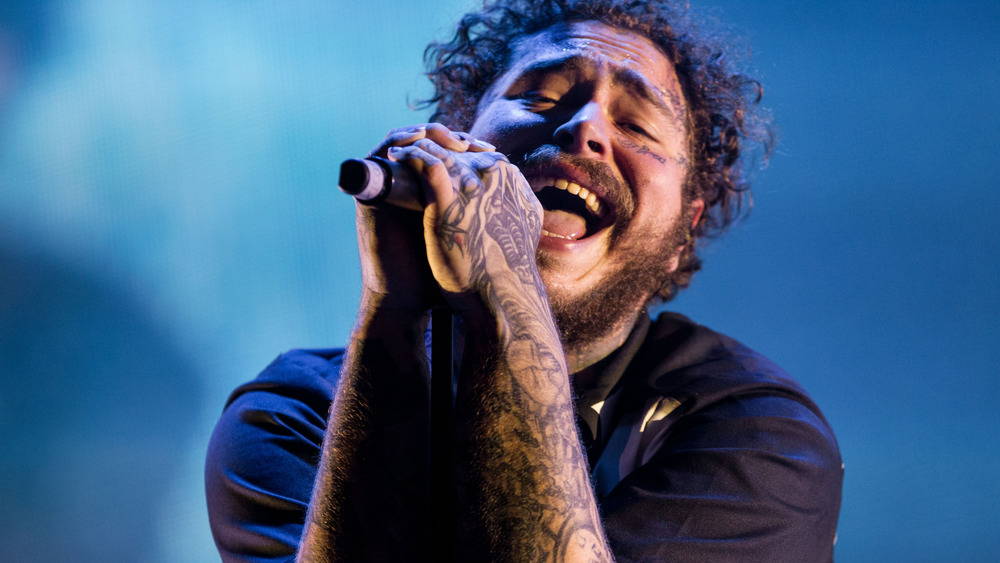 Santiago Bluguermann/Getty Images
If it feels almost impossible to let go of this song, now you know how Post Malone felt trying to let a relationship go, which is the reason he wrote "Circles." Let's break down what "s**tty situation" he's talking about.
Ending a relationship is hard, especially when it seems like there's no way to fix it. In the first verse, he sings (via Genius), "We couldn't turn around 'til we were upside down / I'll be the bad guy now, but know I ain't too proud. / I couldn't be there even when I tried."
Although Malone acknowledges he tried and knows he'll come out of the relationship seeming like the "bad guy," he tries to explain himself throughout the rest of the song. In the chorus, it's clear Malone is grappling with leaving a relationship that doesn't get better. "Feed the flame 'cause we can't let go. / Run away, but we're running in circles," he sings.
In the second verse, Malone explains how the flame in the relationship died, citing that the intimacy was purely physical. "I said so, I knew that this was doomed from the get-go. / You thought that it was special, special. / But it was just the sex though, the sex though."
No one wants to be the reason a relationship ends, but when feeding the fire doesn't lead to a flame, sometimes it's better to run away than keep trying. Thanks for the reminder, Posty!