The Real Reason The Queen Hasn't Spoken Out About Meghan And Harry Yet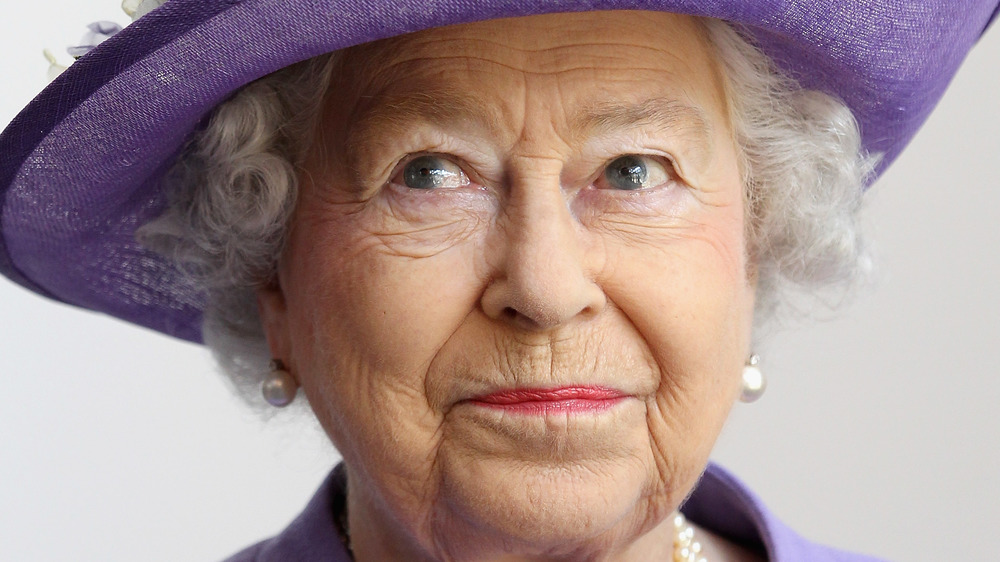 Chris Jackson/Getty Images
Queen Elizabeth has yet to respond to her grandson's bombshell interview that aired on CBS, but there may be a good reason for it. Just about everyone is wondering what the royal family, specifically the queen, is thinking following Prince Harry and Meghan Markle's sit-down with Oprah Winfrey, but so far, they have been mum.
There are plenty of rumors floating around the internet about how senior members of the royal family feel about Harry's decision to share some "secrets," and it sounds like the queen may actually release a statement of her own at some point... she just hasn't done so yet. 
"There's a lot people [who] want to say but no one wins with a tit-for-tat battle," one insider said, according to The Sun. So, what approach with the queen take? Will she speak out in support of Harry and Meghan? And, the burning question, of course, is when will this happen? Read on to find out why the queen has yet to speak out.
If Queen Elizabeth speaks out, she will choose her words carefully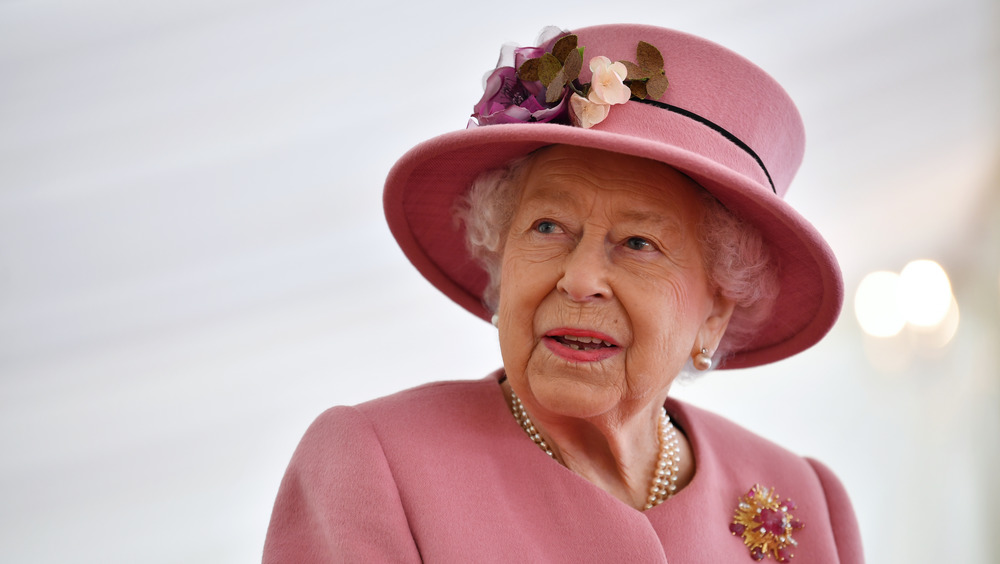 Wpa Pool/Getty Images
Queen Elizabeth may be taking a think-before-you speak-approach, according to The London Times. The outlet suggested that the queen wanted a bit more time to "consider her response," according to Page Six. A senior royal that spoke with The Telegraph implied that "the institution" should issue a response — and that said response is expected on March 9, 2021 — adding that it was a "sad, terrible morning." For reference, Prince Harry and Meghan Markle's interview with Oprah Winfrey aired on March 8 in the U.K.
Interestingly, the queen gave a royal address ahead of Commonwealth Day, but she made no mention of the interview. According to the Associated Press, the queen stressed the importance of staying connected with family and friends during the coronavirus pandemic in an audio message that was released on March 8. "The testing times experienced by so many have led to a deeper appreciation of the mutual support and spiritual sustenance we enjoy by being connected to others," she said, adding that online communication "transcends boundaries or division, helping any sense of distance to disappear." 
If she chooses to release a statement about Harry and Meghan's interview, it will undoubtedly be headline news immediately, but it seems like the queen will take the high road and not slam her grandson, given the consideration she is thought to be giving her response.