The Untold Truth Of Tomi Lahren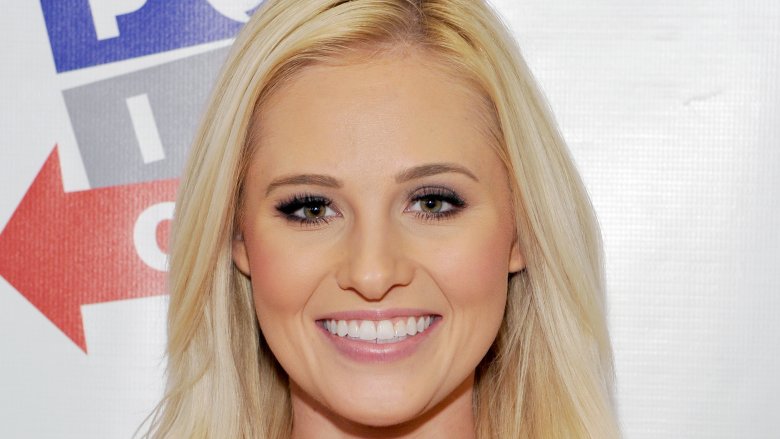 Getty Images
After giving a contentious interview on The Daily Show in November 2016, viral internet sensation Tomi Lahren became one of the most controversial and infamous political talking heads in America. Who is this twenty-something overnight star who's already made enemies with Jay Z, Colin Kaepernick, and liberals across the country, and how did she get where she is today? Here's what we know.
She became an overnight sensation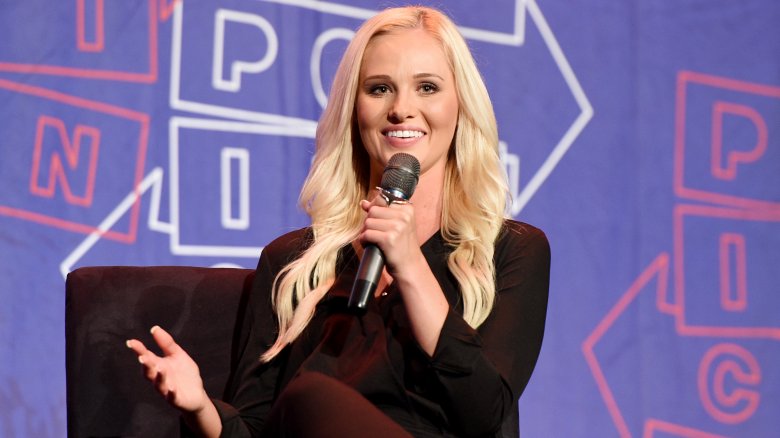 Getty Images
Lahren's meteoric rise to fame practically redefines the term "overnight success." According to The Guardian, a simple inquiry from Lahren about internships at the One America News Network (OANN) resulted in a direct reply from network CEO Robert Herring, who invited the 21-year-old to come in for a meeting and "we'll see if there's a job for you," even though the network reportedly did not offer internships at the time. 
Soon after, Lahren began hosting her very own show, On Point with Tomi Lahren on OANN. "I built it from the ground up, and I learned a lot because I didn't have a lot of help," she told The Guardian. 
She dated a Navy SEAL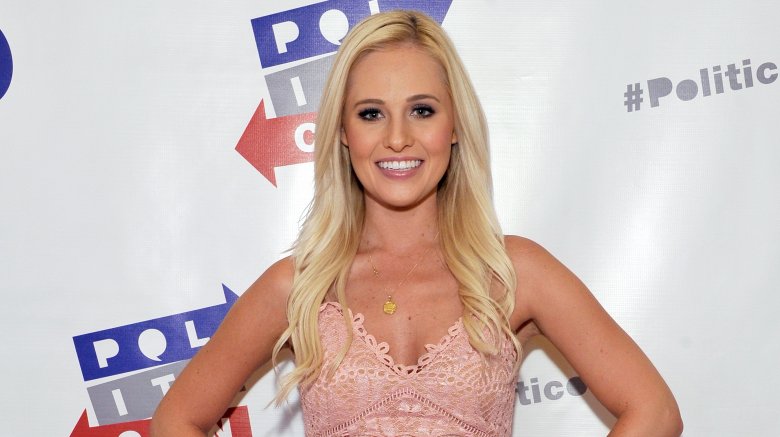 Getty Images
Ever wonder what inspired Lahren's infamous 2015 video about President Barack Obama's policy on ISIS following the murders of four U.S. Marines and one active-duty Navy reservist at two military centers Tennessee? It might have something to do with her past relationship with a Navy SEAL. 
A source told the Daily Mail that Lahren was once "very much in love with" a Utah-born service member named Jerad Christian. "She's so proud he's fighting for America. Tomi believes in him and what he and all our troops are doing for his country." The insider said Lahren called out President Obama via her On Point program "because the issues resonated with her because of Jared, he's her hero." Lahren's clip went viral, and catapulted her to the forefront of political commentary.
Lahren and Christian have since split, according to The Guardian.
Trevor Noah sent her cupcakes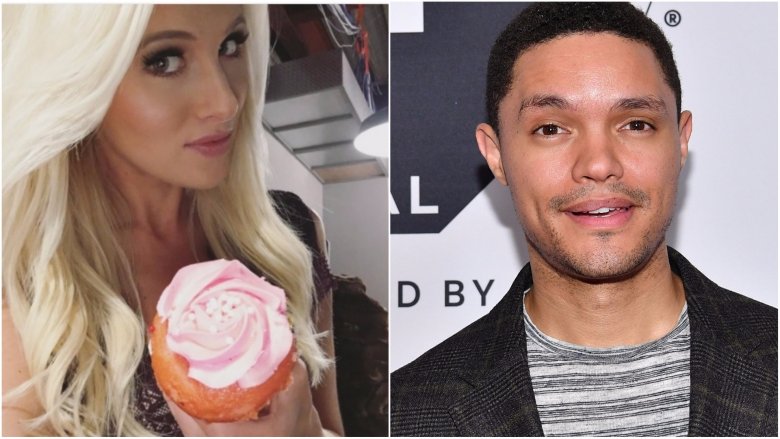 Instagram/Getty Images
Following the airing of Lahren's heated interview with The Daily Show's Trevor Noah–which featured her controversial opinions on the Ku Klux Klan's connection to President-Elect Donald Trump and the Black Lives Matter movement, among other things–most folks assumed they'd never speak to each other again. Apparently, that wasn't the case. 
According to Lahren's Instagram, Noah sent her cupcakes following their segment. She posted a picture on Instagram with the caption: "When @trevornoah sends you cupcakes and you realize a mutual love of sugar might be the common ground you needed!"
Needless to say, some of Noah's fans weren't pleased with his peace offering.
Her relationship with Charlemagne Tha God is complicated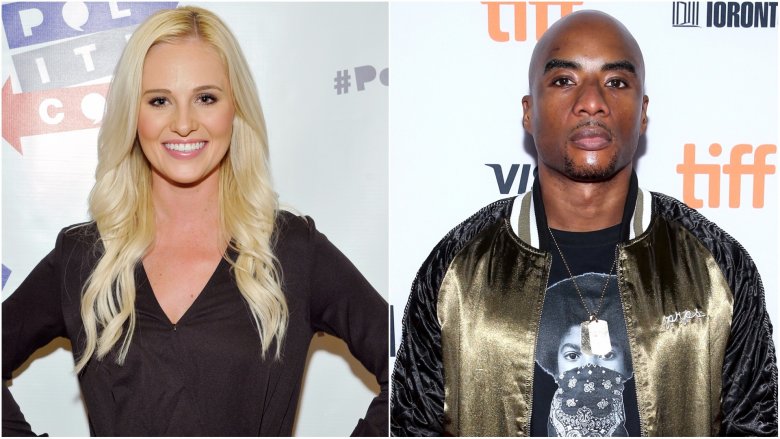 Getty Images
Despite holding contentious opinions on topics such as the Black Lives Matter movement, Lahren has managed to maintain a friendly relationship with radio personality Charlamagne Tha God, who has often appeared on her show to debate—what else?—Lahren's controversial opinions. The political polar opposites have even managed to maintain a cordial relationship off the air. In December 2016, they were spotted dining together in New York City, according to TMZ.
Speaking to The New York Times, Charlamagne Tha God insisted Lahren is "misinformed" but not racist. He said he connects with her "political incorrectness," yet added, "[Still], I have to remind myself that some of the rhetoric she puts out there is troubling."
She's married to her job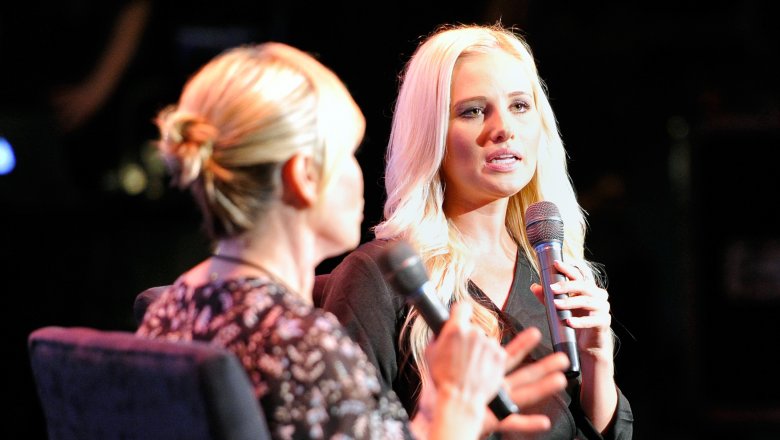 Getty Images
The South Dakota native shot to superstardom not long after graduating from the University of Nevada, Las Vegas in 2014. Just over a year after launching her show on OANN, TheBlaze network reportedly caught wind of Lahren's viral statement against the Obama administration's response to ISIS and invited her to join the team, reported The New York Times.
After making such a speedy jump from college to the big time, it's perhaps unsurprising that she doesn't have much of a personal life. "I don't have a family," the only child told The Guardian in 2016. "I don't have a boyfriend. I am in Dallas for one reason only, and that is to do this show." The Guardian added that she only returns to South Dakota "on the biggest holidays."
Don't call her a journalist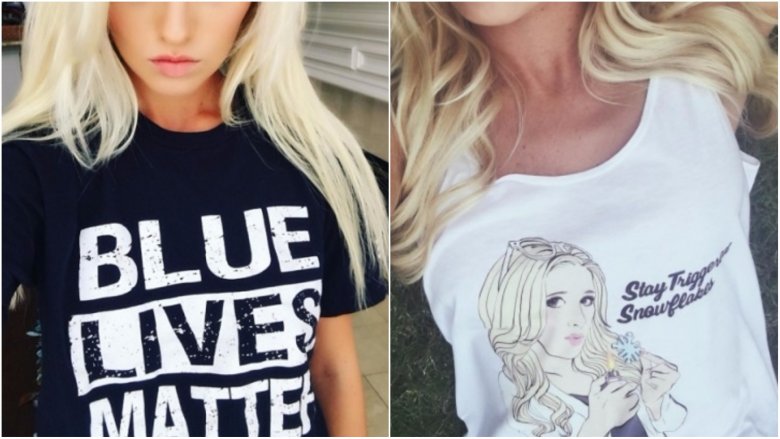 Instagram
Lahren will be the first to tell you that despite appearing on news programs, she is not a journalist. She says she learned the journalistic process while in college and wants everyone to know that she should not be viewed as an unbiased reporter of the news. "I fully acknowledge that I am not a journalist," she told The Guardian. "I clearly have a point of view, I am very passionate about my point of view. I am a commentator."
She's been dubbed the 'white power Barbie'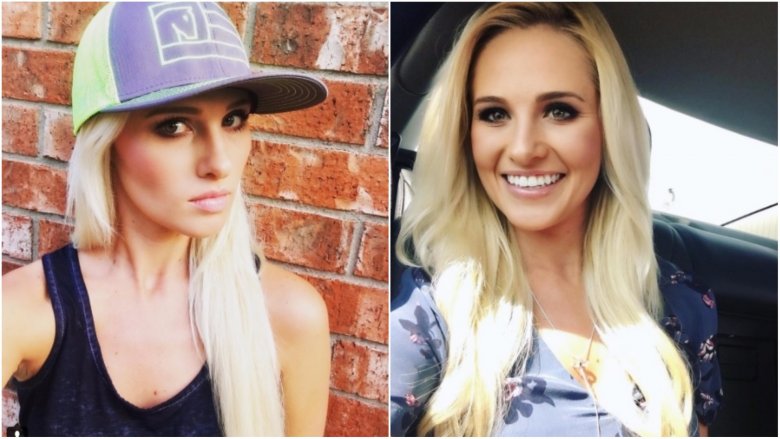 Instagram
Lahren has delivered headline-making commentary against former NFL quarterback Colin Kaepernick, Beyoncé, and the Black Lives Matter movement. In July 2016, she posted a since-deleted tweet equating the Ku Klux Klan to Black Lives Matter. "Met the new KKK, they call themselves 'Black Lives Matter' but make no mistake their goals are far from equality," she wrote. Her rhetoric has prompted some to refer to her as the "white power Barbie."
The backlash has not deterred Lahren. "There are too many conservatives who are terrified of being labelled," she told The Guardian. "They're afraid of being labelled and they're afraid of being not liked. I do not bulls**t, I am genuine and authentic. I don't say these things to go viral or to be controversial, but I say things that a lot of people wish they could say but are fearful of saying."
She flamed out at TheBlaze
In keeping with Lahren's personal philosophy of "speaking her truth," she appeared on The View and revealed that she is pro-choice–a position not generally held by those who identify as conservative Republicans, as Lahren does. However, citing her Republican belief in the concept of "limited government," Lahren told the daytime talk panel: "So you can stay out of my guns, and you can stay out of my body as well." 
The backlash against her stance was fierce. According to The Daily Caller, several fellow reporters from TheBlaze lambasted Lahren's remarks, and network founder Glenn Beck even addressed the controversy on his radio show. "If you're pro-choice, you can have a job at TheBlaze. I don't hire people who are sycophants," Beck said, according to Mediaite. That sounds like a supportive statement, but later in the show, Beck played clips of Lahren making what he said were conflicting "pro-life" statements. "The ideas are important," he said. "If you can't defend the idea, that leads to the second part of the discussion which is the people calling for Tomi to be fired."
Lahren's show on TheBlaze was subsequently cancelled, prompting her to file a wrongful termination suit and request a release from her non-compete contract. According to The Dallas Morning News, Lahren and TheBlaze ironed out a settlement that allowed her to keep her network-created social media, so long as she scrubbed it of any network content. "TheBlaze is pleased to announce that the relationship with Tomi Lahren has concluded," the company said in a statement.
Lahren was pleased too, tweeting: "Onward. Upward. Let's go! It's a good day."
Did she disrespect the flag?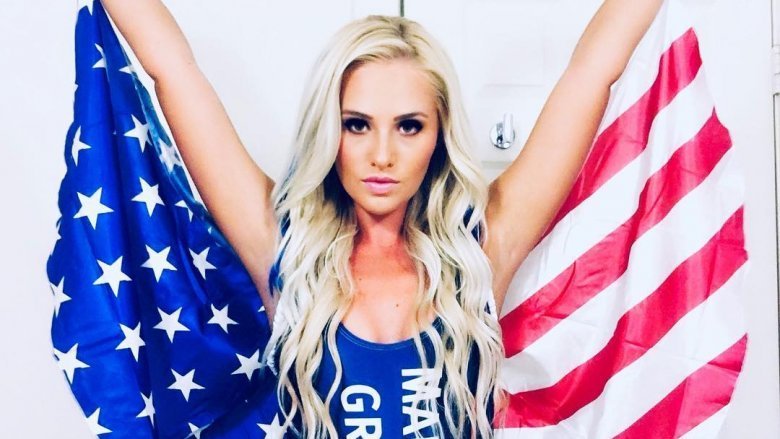 Lahren took an outspoken stance against NFL players kneeling in protest during the national anthem, posting about the issue multiple times on Instagram and Twitter and addressing it during her "Final Thoughts" segment for Fox News, likening athletes kneeling during the anthem to a "temper tantrum."
"It's not a cloth and a song. These symbols are an eternal reminder of how blessed we are to be Americans. Remember, millions of people would die to be in our shoes," she said on Facebook.
However, on Oct. 20, 2016, Lahren posted this photo of her Halloween costume: a caped, form-fitting superhero outfit of sorts that was comprised of American flag-related material. In response, many Twitter users came down hard on Lahren, calling her a hypocrite on social media. According to The Daily Dot, one point of contention pertained to whether or not Lahren's costume violated the U.S. Flag Code.
Never one to back down, she fired off a Twitter response aimed at "selectively patriotic snowflakes." According to Lahren, "Unless an article of clothing is made from an actual United States flag there is no breach of flag etiquette whatsoever. People are simply expressing their patriotism and love of country by wearing an article of clothing that happens to be red, white, and blue with stars and stripes." Great, glad that's all cleared up.
She's not slowing down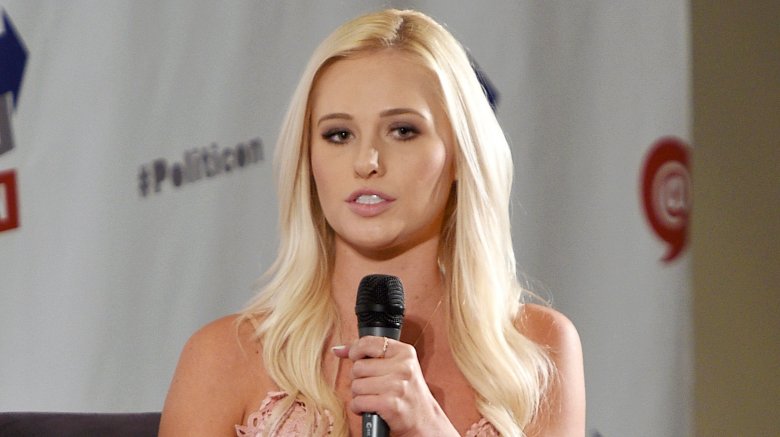 Getty Images
Like all your favorite comedians, pundits, talk show hosts, and celebs, Lahren is just another person with a mouthpiece. Everyone is different. We all have different views, and Lahren is communicating hers with gusto. Like her or loathe her, she wants your attention, and it appears this young commentator is going to keep speaking her mind for years to come.