The Real Reason You Never See Anyone Eat On The Bachelor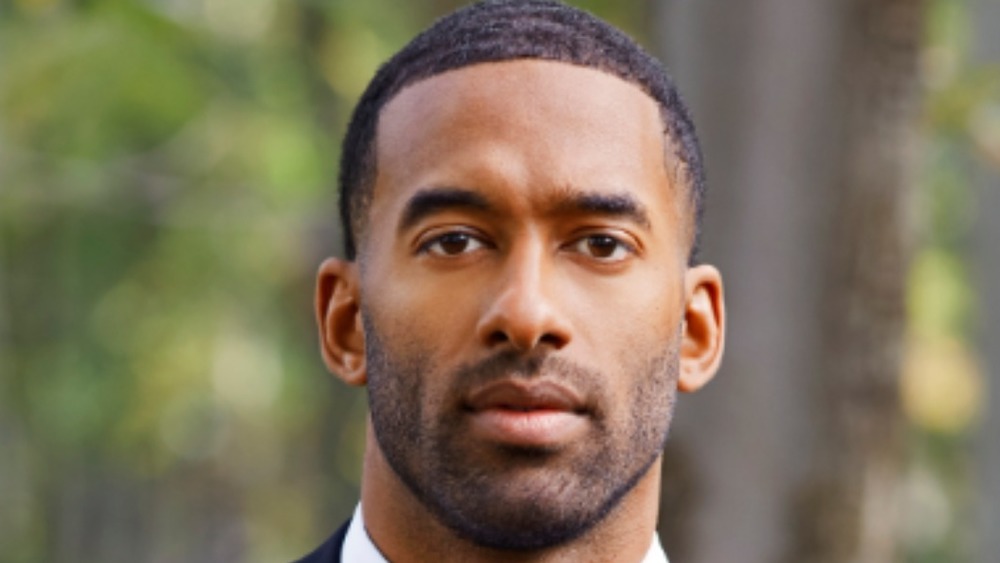 ABC/Billy Kidd
If you are a fan of The Bachelor, you've probably noticed that the lead and his or her contestants don't eat on their one-on-one dates (or ever, really). While many of these dates take place around a table full of food, you won't see anyone put said food into their mouths. That, of course, has led to many questions over the seasons. Is the food real? Does the food get thrown out? Is the food poor quality? These questions are all valid, but there's one that begs an answer above all the rest: Why?!
Before you get too concerned that your favorite reality television stars are going hungry, that is not at all the case. In fact, the cast does eat, but you just don't see it. To answer the "why" without getting too philosophical, the reason is actually pretty simple when you think about it. Read on after the jump for the reason that you never see anyone on The Bachelor eat. 
Production makes sure people don't eat on Bachelor dates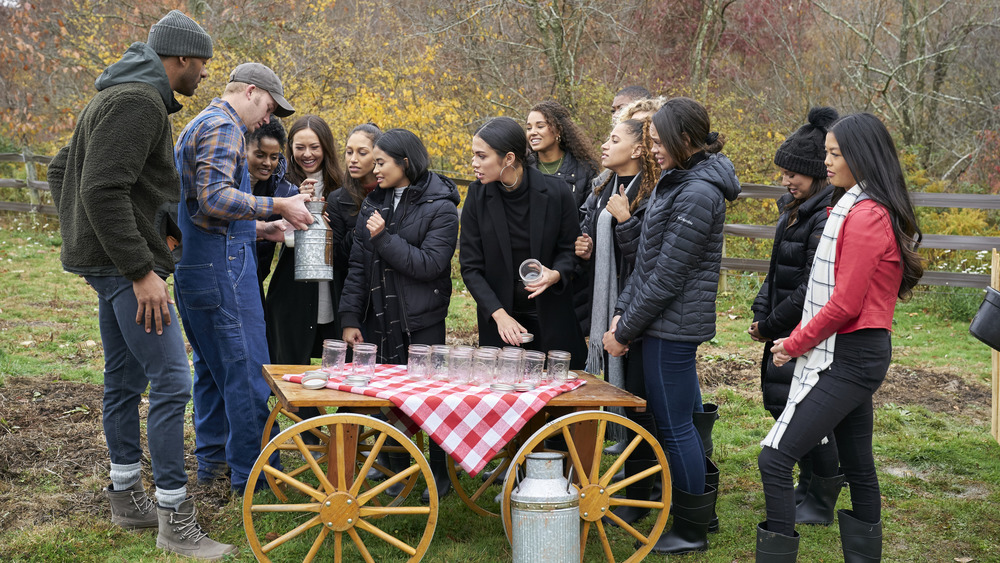 ABC/Craig Sjodin
The reason you never see anyone eat on The Bachelor really isn't that deep. Think about it: the contestants are all mic'd up. There are cameras rolling. Would you actually want to watch someone chowing down on a filet mignon? That doesn't sound like great television.
Is The Bachelor going about it all wrong? Sure, there's a lot to learn from the way someone eats. But can you imagine watching a Bachelor contestant stabbing a piece of food with a fork and incorrectly holding a knife to cut? Or what about watching someone who chews with their mouth wide open? Gross. 
Aside from it being wildly unattractive to watch someone eat, there's another piece to it. Former Bachelor contestant Jaclyn Swartz told Refinery 29, "If you're eating, you aren't talking." She added that there was plenty of food available to the contestants before their dates so no one actually goes hungry. Since this is a reality television show, things need to keep moving. And since this is a reality television dating show, people need to keep talking, and getting to know one another. There will be plenty of time to figure out if your wife-to-be is an obnoxious chewer after the proposal!
But drinking on The Bachelor is real, right?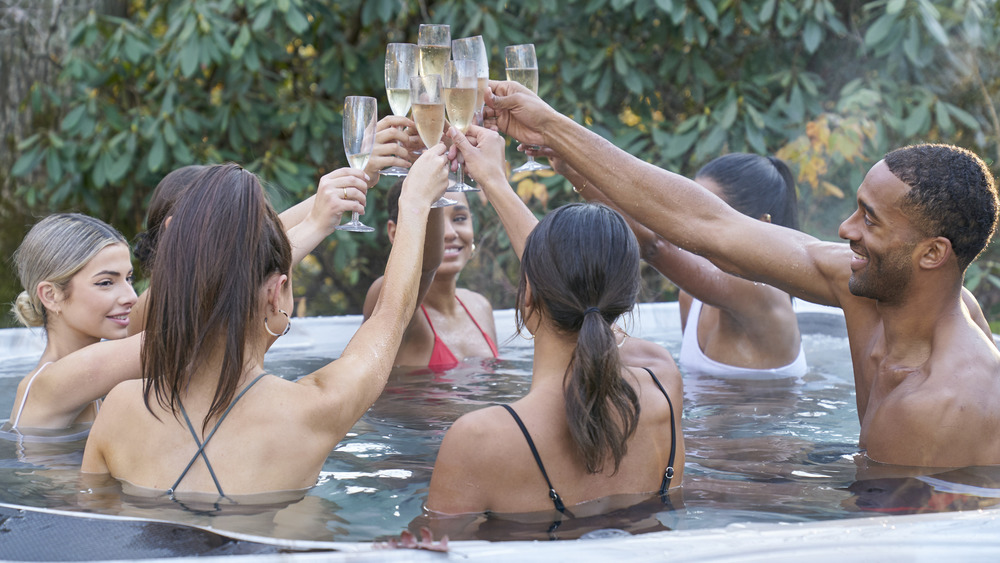 ABC/Craig Sjodin
Before all of your Bachelor fantasies are ruined, we can tell you that the alcohol is real. "Alcohol is constantly available and overflowing, 24/7. They definitely encourage it," former Bachelor contestant Tenley Molzahn told Refinery. Back in 2017, another former contestant spoke out about being encouraged to drink. "It's how they get you to be more talkative, more sensitive," Leslie Hughes told the Daily Beast. "When I came in for the producers' weekend, I remember it was like 12 noon, and they were like, 'You want some champagne, wine?' And I was like, 'It's 12 p.m., noon!' And they're like, 'Welcome to the Bachelor family.'"  
Over the years, there haven't been too many occasions of people getting completely wasted, but it does happen. Corinne Olympios from Nick Viall's season may come to mind. She previously admitted that she was definitely tipsy from time to time, but that she never actually got full-on wasted. "I was never drunk on the show where I didn't know what I was doing, or anything like that," she told Entertainment Tonight back in 2017. At least we know that some elements of reality TV are real.