Who Is Katie Couric's Husband, John Molner?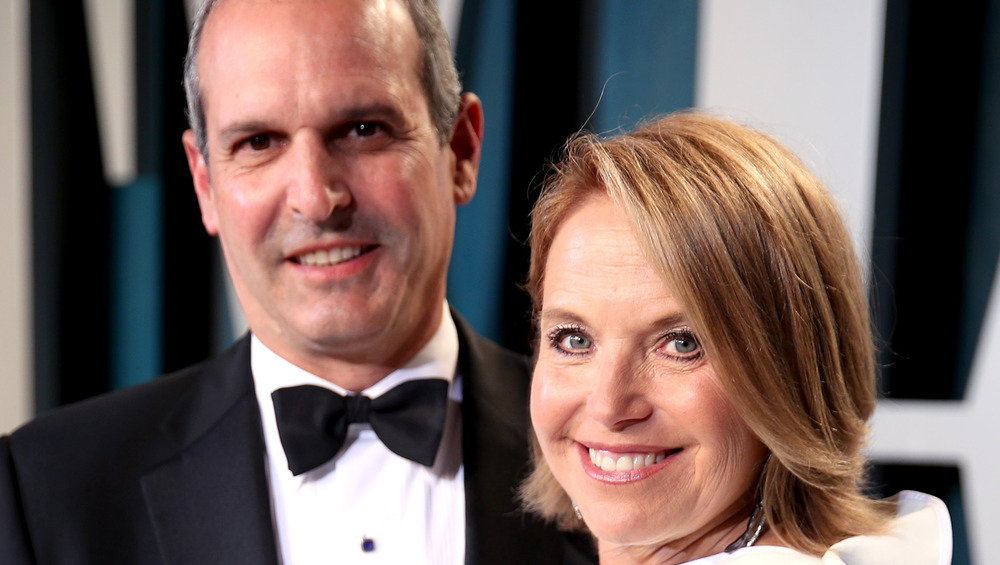 Rich Fury/vf20/Getty Images
Broadcast news journalist Katie Couric now has a new title to add to her résumé: first female Jeopardy! host! The television icon has interviewed celebrities, penned a memoir, and hosted a podcast, but the accomplishment Couric is most proud of is her family. 
Couric was previously married to lawyer Jay Monahan, who died of colon cancer in 1998. Monahan and Couric had two daughters, Elinor and Caroline. Couric shared a sweet tribute to the late Monahan in 2018 on the 20th anniversary of his passing. The Today host told People that Monahan gave her a "higher sense of purpose" to become an activist for cancer research. "I really do it to continue to honor Jay and his legacy," Couric explained. "If I can, through what happened, help people live longer, happier lives, and pay it forward in some ways, it doesn't make the loss of Jay go away, but it makes me feel like I've at least done something good in the world." 
Couric was also determined to find love again after losing Monahan. "I knew that I wanted this," she told People. "I made it a priority, and I pursued it with some purpose." In 2012, Couric was introduced to banker John Molner by a mutual friend, per People. Their chemistry was instantaneous: "He had me at hello," Couric joked. The couple tied the knot in 2014 at her Hamptons estate, per Entertainment Tonight.
So who is Molner? Keep scrolling to find out!
John Molner is all in with wife Katie Couric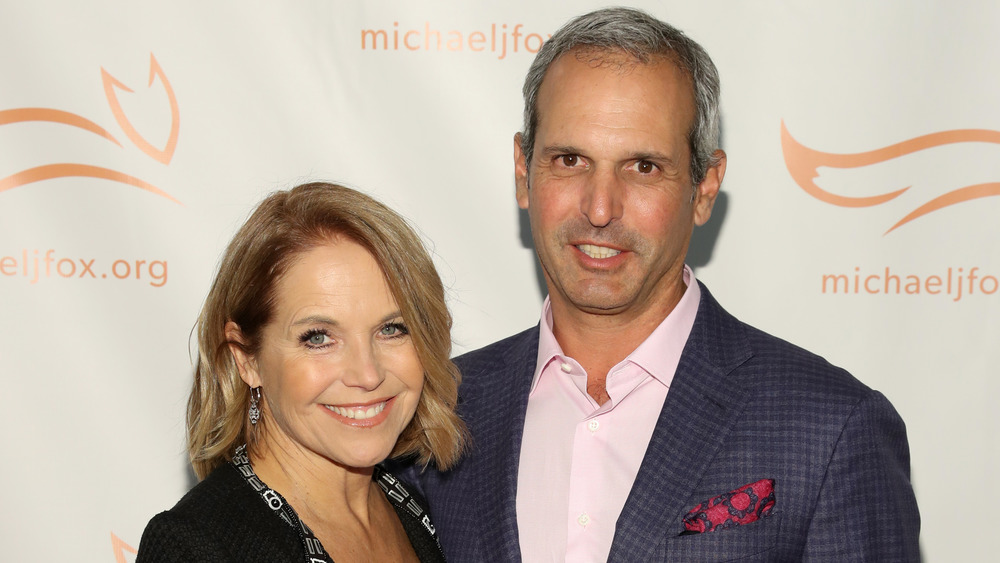 Cindy Ord/Getty Images
Katie Couric and husband John Molner definitely mix business with pleasure. Molner's Instagram page lists him as "co-founder and CEO of Katie Couric Media" since 2018; he also hosts the series Molner's Table on the brand's website. 
Molner certainly knows the ins and outs of business. Per The Net Online, he attended Trinity College before receiving his master's in Business Administration from the University of Chicago. Currently, he consults as a senior advisor for Brown Brothers Harriman. Molner also has two children from a prior marriage, Allie and Henry, according to Hollywood Mask.
Before Molner and Couric walked down the aisle, she made it clear her late first husband Jay Monahan will always be a part of their family. "Dear Jay... It's June 10th, 2019 and today would have been our 30th anniversary," Couric shared on Instagram. "I hope you would be proud of the way I've lived my life and know you'd be proud of your girls who have grown into incredible young women. I think you would like John Molner who honors your memory and knows there is room in my heart for you both." 
Thankfully Couric has found happiness again with Molner!