The Strange Job Patrick Schwarzenegger Had That Involved Paris Hilton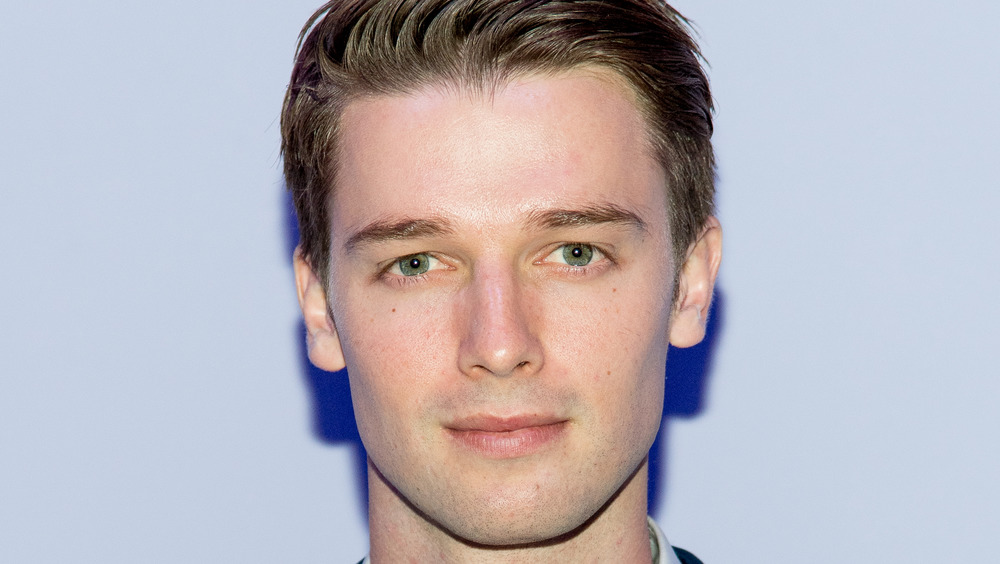 Roy Rochlin/Getty Images
While celebrities have certainly been known to hire people for weird reasons, there are perhaps even more stars who have worked arguably unexpected (or downright normal) gigs over the years. For example, "Megan Fox used to dress up as a banana; Whoopi Goldberg was a phone sex operator; and Brad Pitt was a limo driver for strippers," according to Insider. If you're surprised by those gigs, then just consider the fact that Rod Stewart used to dig graves for dead people, Patrick Dempsey once had a job that involved showing off his juggling skills, while Jon Stewart performed with puppets, and Christopher Walken worked with lions (in a seemingly scary yet shockingly docile way) as did Sylvester Stallone (in a positively nasty way).
Model, actor, and famous family member (hint: he has some pretty famous parents if you couldn't figure that out from his last name) Patrick Schwarzenegger is another star who once took on an opportunity that might surprise you, especially since it had to do with another celebrity: Paris Hilton.
Patrick Schwarzenegger's job involved protecting Paris Hilton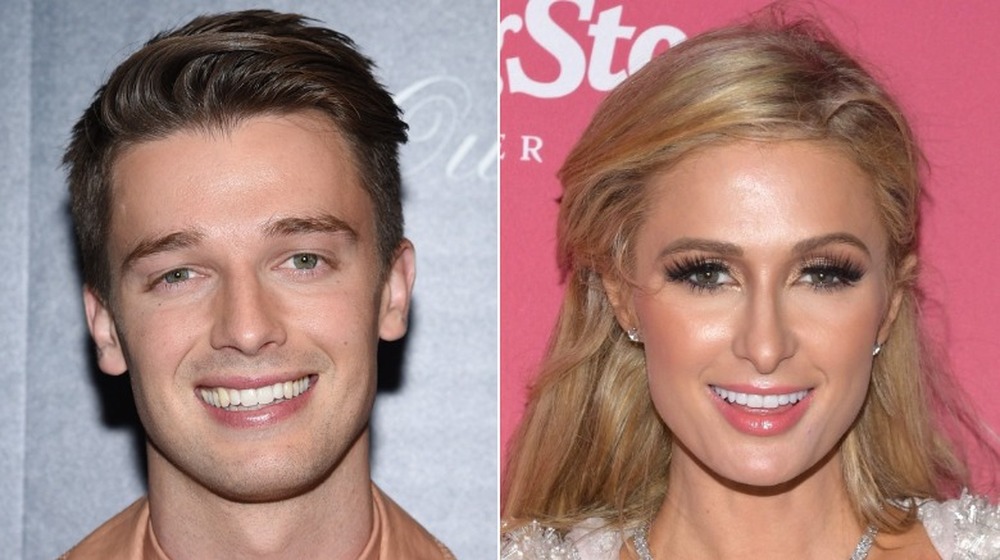 Dimitrios Kambouris, Jason Kempin/Getty Images
Before Patrick Schwarzenegger became a star in his own right, he was an (admittedly well-connected) teenager. He was also someone who took on a job that Jimmy Kimmel deemed "really strange" during an interview with the actor in March 2021 while also noting that it "sounds like a movie."
So what was the odd job? Well, Patrick recalled working at The Grove mall in Los Angeles. But he didn't just work in one of the retail shops. He explained, "I did everything there. I did valet, security, property walks, lease management tours." He also told the host that he "was a security guard for the week," which was particularly weird considering the fact that his father, Arnold Schwarzenegger, was governor of California at the time — meaning that Patrick had his "own security guards" hanging around.
He also revealed how his job resulted in him protecting a famous friend of his. "So I'm like a 15-year-old kid with an earpiece and a suit jacket, and I show up for work, and they're like, 'Okay, you're security for Paris Hilton today. She's got her book tour, she's coming to The Grove, she's gonna be signing autographs.' I'm like, 'Okay, I know Paris, but okay.'" On top of that, Hilton already had a security guard with her who happened to have worked for his dad. It certainly is a small world (especially if you come from a rich and famous family in Los Angeles).