The Truth About Ken Jeong's Wife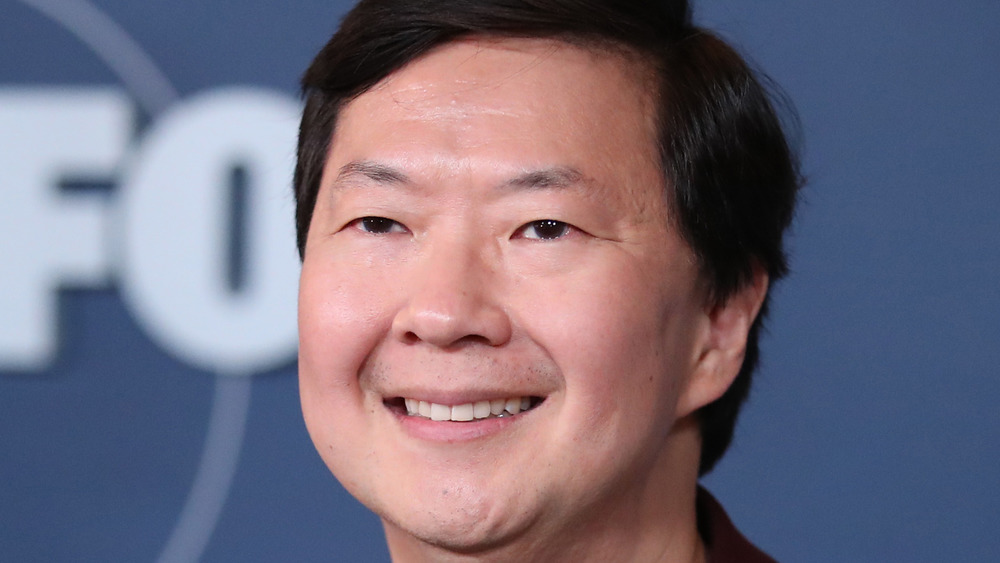 Rich Fury/Getty Images
Ken Jeong established himself as a comedic force with his portrayal as Mr. Chow in The Hangover movies. He was a central figure in Community, starred in his own sitcom named Dr. Ken, and engaged audiences as a judge on The Masked Singer. Almost none of these impressive accomplishments could have been possible without the support of his wife, Tran Jeong.
Tran Jeong is a doctor who is a family physician, and the couple met at healthcare provider Kaiser Permanente after Ken decided to move to Los Angeles, he wrote in a 2015 piece for The Hollywood Reporter. They were married in 2004, as per The Cinemaholic, and Tran had a major impact on his acting career. Ken had landed a part as Dr. Kuni in 2007's Knocked Up, but he was still hesitant to leave his medical career. In his Hollywood Reporter story, Ken recalled what Tran told him: "If you don't pursue acting full-time now, you never will. You just did a Judd Apatow movie!"
The comedian used that push to pursue acting full-time, but that is not the only way Tran influenced his career. Speaking to Redbook in 2011, Ken said that he consults Tran when picking out a script. "Ken takes me to premieres," Tran told the outlet. "That's our date night. A free movie and free popcorn."
Keep reading to see how Tran's illness inspired Ken's most iconic character.
How Tran Jeong's cancer diagnosis impacted Ken's role in The Hangover — in a surprising way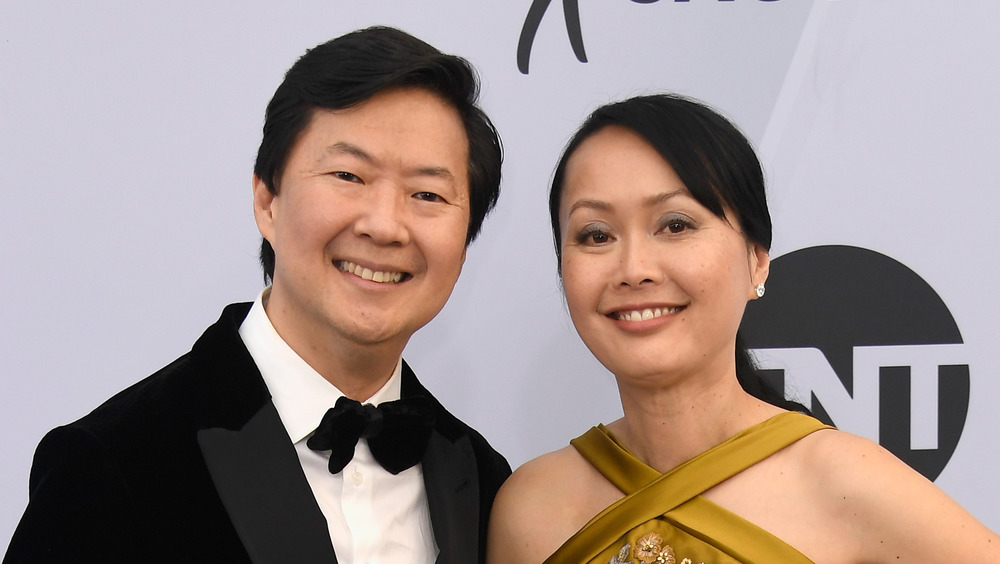 Frazer Harrison/Getty Images
Just as Ken Jeong's career was beginning to take off, the family received dreaded news. The couple had just had twin daughters, Zooey and Alexa, when in 2007 Tran Jeong noticed a lump while breastfeeding the girls, she told ABC News in 2015. Unfortunately, Tran was diagnosed with breast cancer a year later, and her chemotherapy treatment coincided with the filming dates for The Hangover. "Ken was so strong for me. I really needed that," Tran told ABC News. "And when the opportunity of The Hangover came up, he really worried about [it]."
Tran insisted that he continue filming even though she was home undergoing chemotherapy. The actor constantly had his wife on his mind and managed to pepper in some inside jokes while he ad-libbed as the chaotic Mr. Chow. "There were these inside jokes between me and Tran," he told ABC News. "I would sprinkle that all throughout the movie... it's like the weirdest love letter to your wife in a very filthy movie."
Portraying Mr. Chow ended up being somewhat cathartic for the former doctor. "I used my time on The Hangover as therapy — channeling all of my frustrations into that insane role which allowed me to act out in ways no human being ever should," Ken wrote in a 2011 article for the The Huffington Post, which he dedicated to his wife.
Ken went on to make another heartwarming tribute to Tran — and in the most unlikely of places. 
Ken Jeong delivered an emotional speech for his wife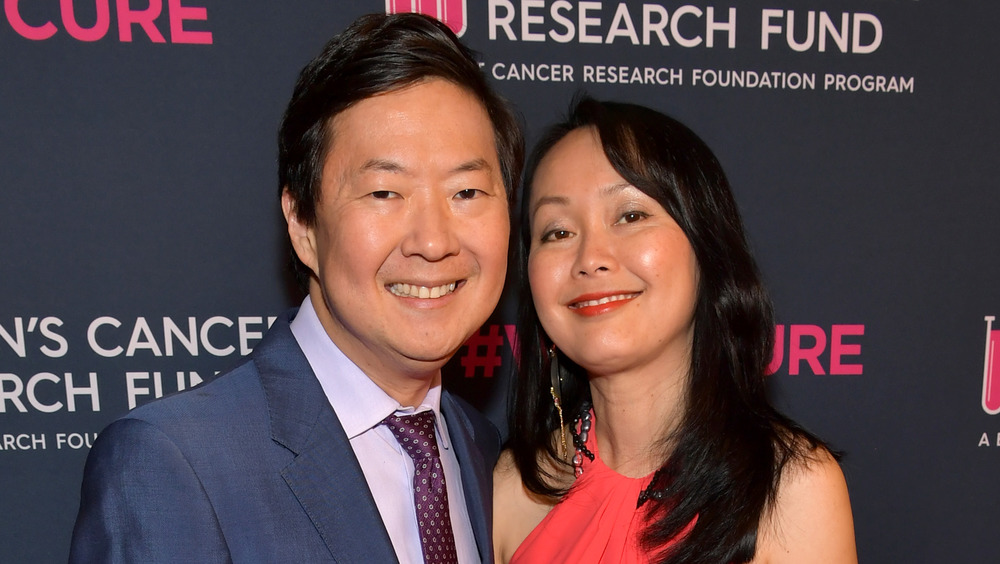 Emma Mcintyre/Getty Images
Ken Jeong told Redbook in 2011 that his wife had always been supportive, even when it meant portraying a naked gangster lunatic in The Hangover. "She's never cringed. It's rare to have a wife who is that secure about her husband doing outrageous things," he added, "But having her support makes me more confident and creative at work."
At the 2010 MTV Movie Awards, Ken turned a seemingly light moment into a tearjerker. The actor took the stage after winning the award for Best WTF Moment. He opened his speech with a joke about his manhood, but changed gears after revealing to the audience that his wife underwent cancer treatment during filming. "The reason why I [appeared in The Hangover] is that she taught me that life is short, so don't be afraid to take chances," Ken said through tears, via MTV. 
After the show, Ken was asked about his emotional speech by MTV reporters. He mentioned how supportive Bradley Cooper and director Todd Philips had been while filming, and the actor once-again fought back tears when mentioning his wife. "And it's really to celebrate Tran, because she's cancer-free the last two years and that really is a celebration," he told MTV. "I'm so honored that she's here and everything really is just for her."