The Truth About Brandi Carlile's Wife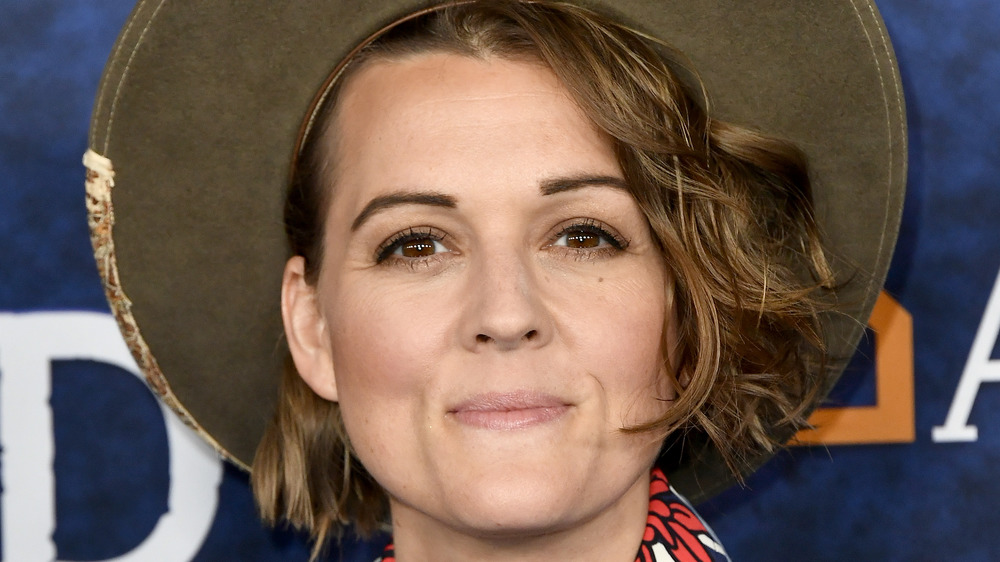 Frazer Harrison/Getty Images
Brandi Carlile inspired many when, as a young 21-year-old rising star, she publicly came out as a lesbian in a 2002 interview with The Western Front. The singer-songwriter didn't want to make a big deal of it, stating that others had "paved the way" for LGBT women like herself to make this type of announcement without causing a stir, according to a 2009 article by the Los Angeles Times.
The multiple Grammy Award-winning singer-songwriter told the publication that she hoped that kids looked up to her as a role model and realized that they didn't have to hide their private life while also not having to make it a big part of their public persona. "I hope they also recognize that the reason why I don't have to have a lot of formality around it, the reason why I don't have to wear it on my sleeve and make a spectacle of it, is because there were people before me who paved the way so I wouldn't have to," Carlile said in the interview.
Having such a prolific public life, including Grammy nominations for the major categories including Album of the Year, Record of the Year and Song of the Year, Carlile's career has dominated her public life. However, there is still plenty to know about her private life, too. A decade after announcing her sexual orientation, the singer revealed her engagement to Catherine Shepherd. Keep scrolling to learn more about Carlile's wife.
Brandi Carlile and Catherine Shepherd fell in love through their activism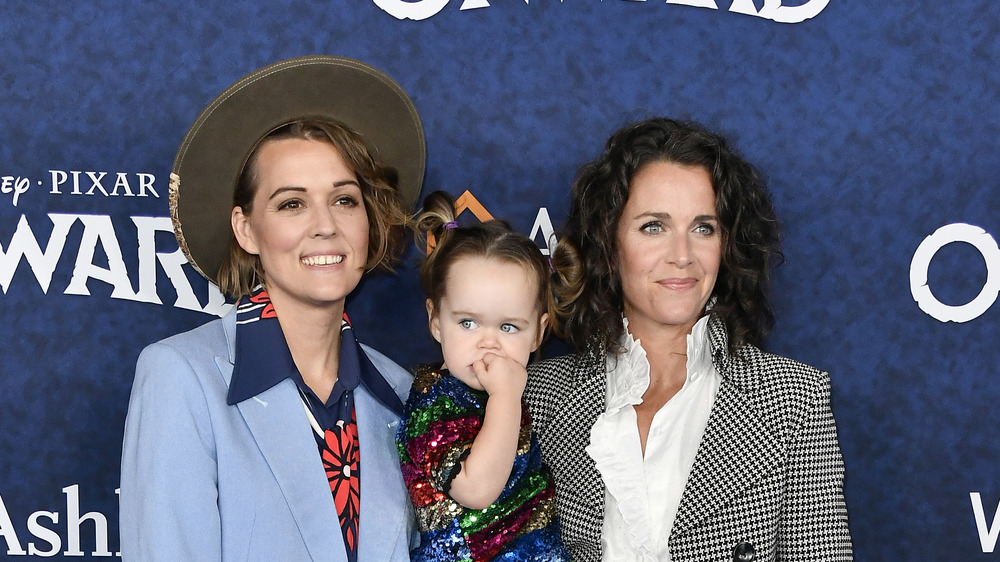 Frazer Harrison/Getty Images
According to Meaww, Brandi Carlile first met the British actor Catherine Shepherd backstage during a show in which she performed. Though known for her role in the TV series Peep Show and a stint in the film Paddington, Shepherd coordinated Paul McCartney's charity work for 10 years. When Shepherd met Carlile, she was in New York City working on a charity project, which allowed both women to get to know each other.
Shepherd reached out to Carlile, who has been involved in several activism campaigns, to discuss donating some McCartney memorabilia to a Carlile initiative called Fight the Fear. "We met through our activism and interest in charity," Carlile told Rolling Stone in 2019. "We communicated for about a year, and the entire time I thought I was talking to somebody who was 65."
The couple tied the knot in Boston, Massachusetts in September 2012, just three months after announcing their engagement, as per Meaww. They have two daughters together: Evangeline, who was born in 2014, and Elijah, born four years later in 2018. Carlile paid homage to their roles as parents in her song "The Mother."