The Truth About Angela Lansbury's First Husband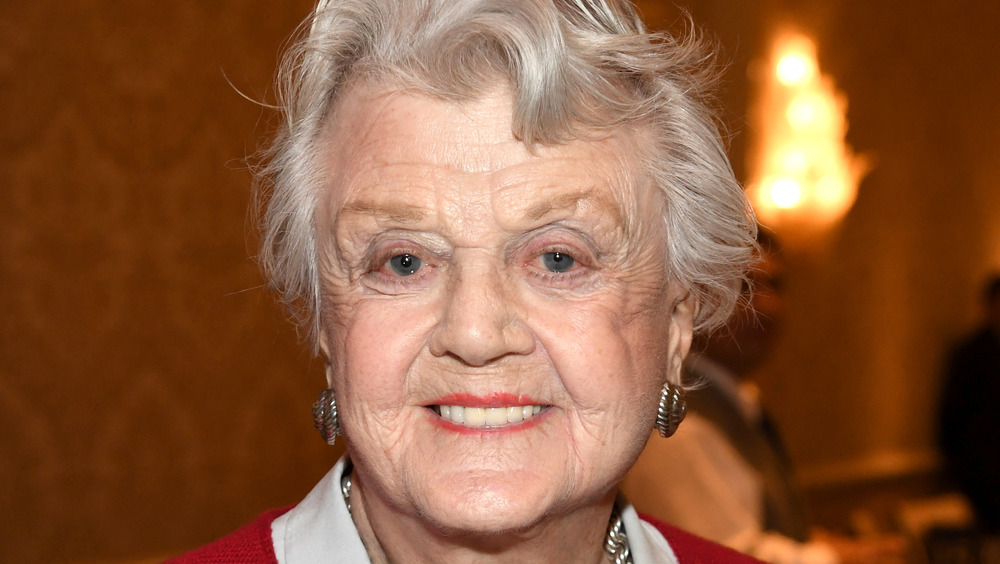 Frazer Harrison/Getty Images
Dame Angela Lansbury is a British-American actor whose career has spanned almost eight decades, and her CV boasts many works in theater, television, and on the big screen. Some of her most notable movie roles include The Picture of Dorian Gray, The Long, Hot Summer, The Manchurian Candidate, Nanny McPhee, and Beauty and the Beast, to name a few. According to USA Today, she became a dame in 2014 at the age of 88, when Lansbury was honored by Queen Elizabeth at Windsor Castle for her services to drama and charity work. To date, she has won six Golden Globe Awards, a BAFTA, and has earned herself a star on the Hollywood Walk of Fame.
The award-winning actor's life has been well documented over the years. Lansbury's first marriage was with deceased American actor Richard Cromwell, who starred in The Lives of a Bengal Lancer and Jezebel. They tied the knot in September 1945, per Bing, and split up less than a year later in 1946. According to AmoMama, Lansbury was 19-years-old at the time and Cromwell was 15 years her senior. Apart from their age gap, there were other reasons why their union didn't last. 
Angela Lansbury's marriage to Richard Cromwell was always destined to fail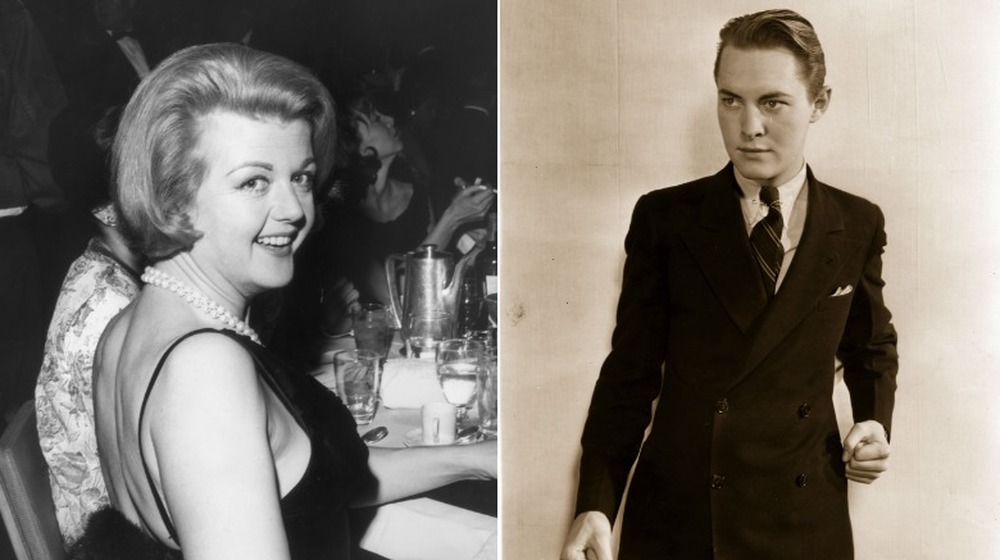 Nat Dallinger, Hulton Archive/Getty Images
Angela Lansbury and Richard Cromwell's marriage was over in less than 12 months. In an interview with Radio Times in 2017, Lansbury revealed that Cromwell (pictured) was a gay man who had not publicly come out of the closet. "I had no idea that I was marrying a gay man. I found him such an attractive individual, a very glamorous person — he knew everybody, he was a friend of Joan Crawford's, these people who I was fascinated by as a young actress," she explained. "And he wanted to marry, he was fascinated with me, but only because of what he had seen on the screen, really."
Despite things not going as planned, Lansbury and Cromwell remained friends after their divorce, and Lansbury says she doesn't regret anything. "It didn't injure or damage me in any way, because he maintained a friendship with me and my future husband. But it was a shock to me when it ended, I wasn't prepared for that. He simply couldn't continue — he just left," the actress recalled. "It was just a terrible error I made as a very young woman. But I don't regret it, and I'm sorry for the sadness that it caused him down the road... [when] he realized he couldn't fulfill his function."
According to Bing, Cromwell passed away on Oct. 11, 1960 at the age of 50. Lansbury found love again and married English actor and producer Peter Shaw in 1949. They remained together until his death in 2003.