Nick Lachey Says He Once Dated This Kardashian Sister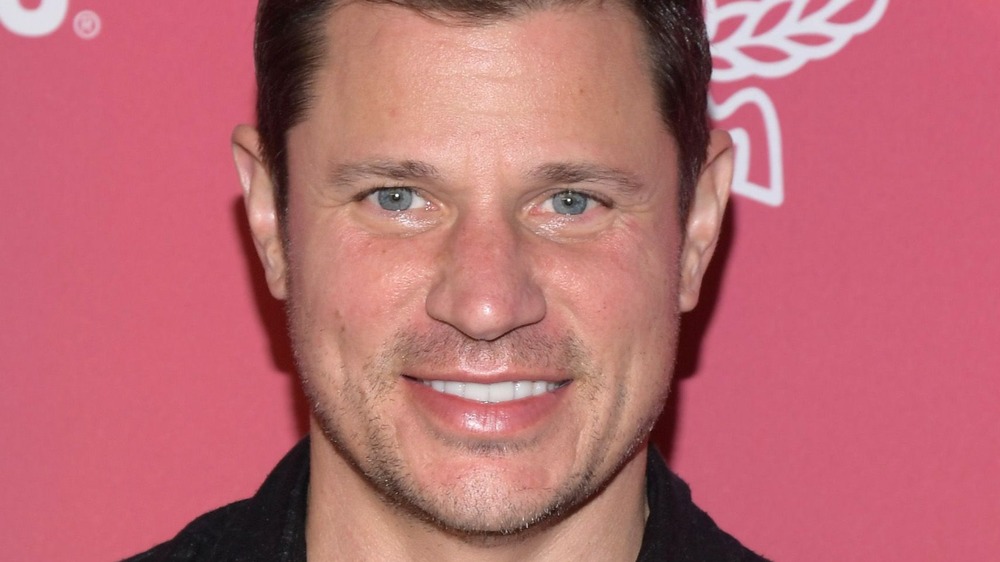 Jason Kempin/Getty Images
At this point, Nick Lachey's romantic history is pretty common knowledge. His marriage to fellow singer Jessica Simpson was amusingly documented on the reality show Newlyweds: Nick and Jessica. Nowadays, he's happily married to former MTV TRL VJ, Vanessa Lachey (née Minnillo). But there's one person you may be shocked to know the 98 Degrees band member once dated. She's now a mega-star, who's taken Hollywood by storm and been known to "break the internet" on more than one occasion.
Okay, okay, so "dated" is a pretty generous term — as it turns out, the pair went on just one date. We'll give you a hint as to who: It's a woman who's famous for... well, having a famous family (among other things). As hinted at in the headline of this story, yes, it's a member of the world-famous Kardashian-Jenner crew. In fact, it's actually the same sister who's pretty much responsible for the family's skyrocket to fame in the first place — arguably the most famous Kardashian: Kim herself.
So, what went down between the one-and-only Kim Kardashian and Mr. Lachey? Get ready to dive into this under-appreciated nugget of pop-culture history.
Nick Lachey wouldn't call Kim Kardashian his 'ex'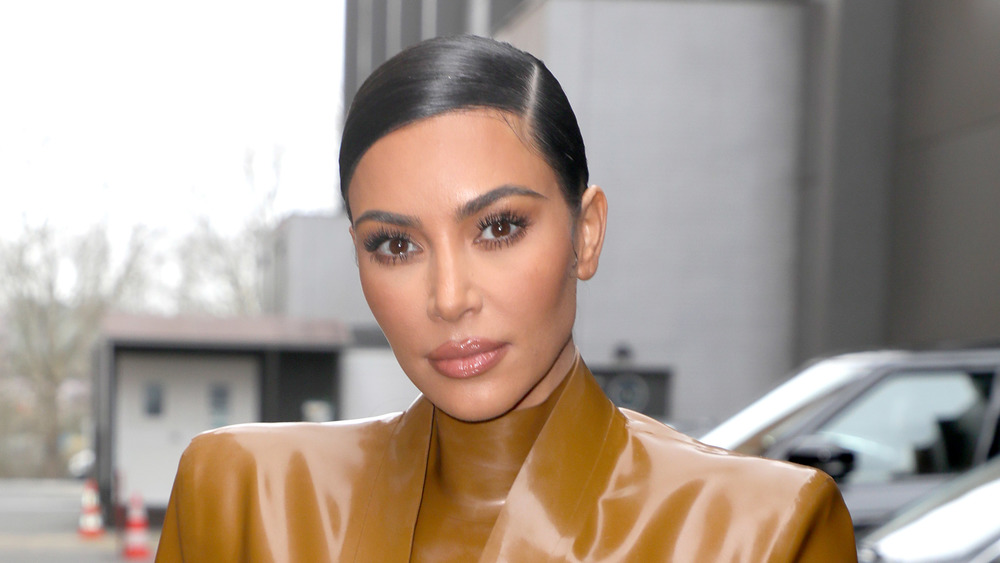 Pierre Suu/Getty Images
As pointed out by Heavy, Nick Lachey spilled the beans about his one-time date with Kim Kardashian when appearing on Watch What Happens Live in October 2019. The conversation came up when a caller wanted to know if Nick's "ex Kim Kardashian" had any reaction when Nick co-hosted Live with Kelly Ripa and they dressed up as then-married couple, Kim and Kris Humphries, for Halloween 2011. Coincidentally, shortly after that talk-show segment aired, Kim and Humphries, called it quits, which Nick deemed "ironic timing."
That's not all that Nick spilled on WWHL. He clarified, "To say that she's my ex is a little bit of a liberal use of the term. We went on one date together, but no, I never did hear from Kim on that one," referring to the costume choice with that last part. As for what their afternoon date entailed, it really is quite the time capsule. Nick shared, "We went and saw Da Vinci Code together... She left about halfway through and went to the restroom, and then shockingly, there were 25 paparazzi when we left the theaters. I think there were other things in play on our little rendezvous," implying Kim wanted press.
Oh, how times have changed. Kim definitely doesn't need to date a fellow celeb for clout now. And in the end, Nick only had kind words for his former-date-but-not-actually-an-ex: "Couldn't be a nicer girl, had a great time, but no, we don't keep in touch anymore." So, there you have it!