The Truth About 'Powerpuff Girls' Star Yana Perrault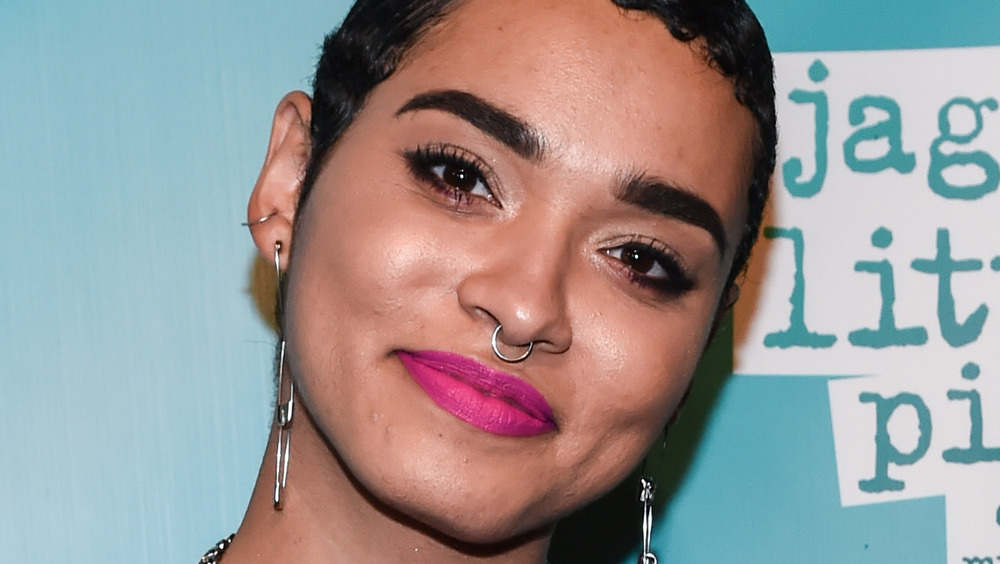 Daniel Zuchnik/Getty Images
'90s kids everywhere are rejoicing: The Powerpuff Girls is getting a live-action reboot! The show, which first aired on Cartoon Network in 1998, has become a cult classic amongst its fans and viewers. The animated series revolves around Blossom, Bubbles, and Buttercup, three young sisters who spend their days fighting crime against the villains of Townsville. According to Entertainment Weekly, the new live-action series "picks up with the trio as disillusioned twenty-somethings who resent having spent their childhoods fighting crime." 
While the premise is exciting enough, the cast is also causing some buzz. Disney darling Dove Cameron is signed on as Bubbles, the sweetest and most naive of the trio. Cameron is best known for her work on Disney's Descendants franchise, as well as the hit show Liv & Maddie. Chloe Bennet will be playing the red-headed leader of the sisters, Blossom, and the actor is joining this project fresh off of her role on Marvel's Agents of S.H.I.E.L.D. Last but not least, Yana Perrault will be playing the fierce and oftentimes hot-headed Buttercup. Perrault is somewhat of a newcomer compared to Cameron and Bennet, but she has already made big splashes in the theater industry.
Keep scrolling to learn more about Perrault and her role in the reboot!
You may recognize Yana Perrault from her musical theater background
Though Yana Perrault is just getting started in her career, she's pretty well known in the musical theater scene. The young actor was part of Jagged Little Pill, an Alanis Morissette-inspired musical back in its 2019 run. Perrault's role in the musical was her first big break, which she excitedly posted about on Instagram. On March 2, 2020, Perrault posted another big musical update: she was joining the cast of the enormously-successful musical Hamilton! Unfortunately for Perrault and the rest of the cast, the show was put on hold because of the coronavirus pandemic.
While her run in Hamilton wasn't able to play out, Perrault didn't stay down and out for too long. The singer and actor has been focusing on her music career, and even garnered nearly 700,000 streams on Spotify in 2020. Perrault keeps fans up-to-date with her music career via Youtube and, as of this writing, her channel has more than 100,000 followers. 
Perrault has certainly made moves in the theater industry over the past few years, but her role as Buttercup in The Powerpuff Girls reboot is definitely her biggest role to date. When news of the reboot dropped on March 9, 2021, Perrault posted about it on Instagram, calling it "too dreamy to believe," adding that she was "on cloud 9."