Why Hollywood Won't Cast Darren Criss Anymore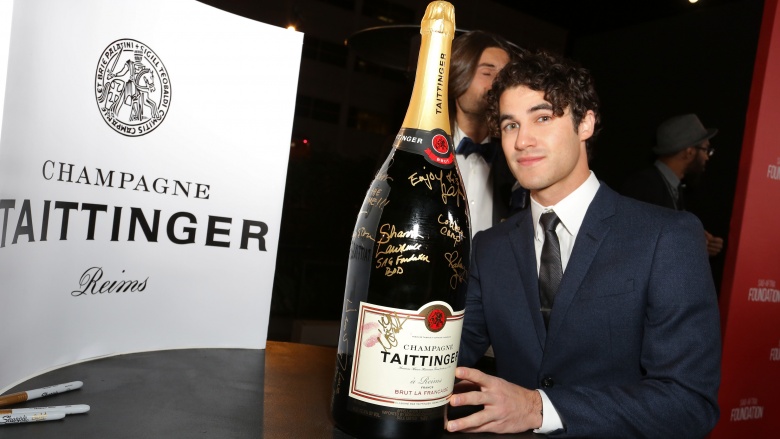 Getty Images
Darren Criss is easily best known as one-half of the most adorable relationship we ever saw on Glee, playing Blaine Anderson, the on-off boyfriend and — spoilers! — eventual husband of fellow William McKinley High graduate Kurt Hummel. But ever since Glee wrapped up its six-year run in 2015, we haven't seen as much of Darren as we have some of his other castmates. Is Hollywood giving him the cold shoulder, or is something else going on here? Let's get in to what Darren's been up to, and why you might not see him as much since his glee club days on FOX.
I know that voice...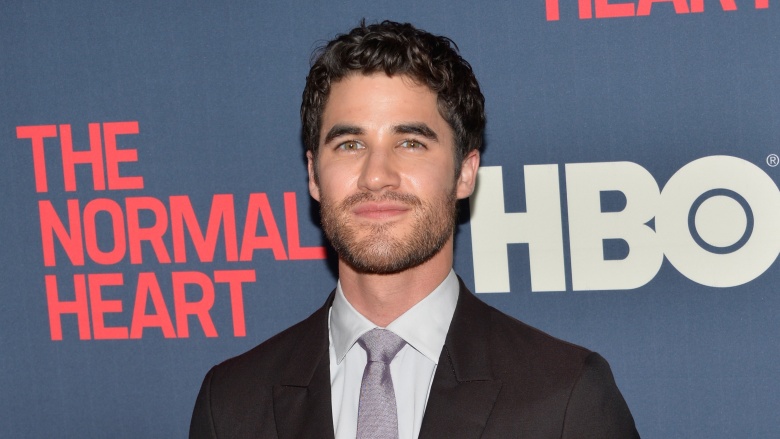 Getty Images
One thing to know about Darren these days is that while you might not see him as often, you will still hear him. Shortly after making it big with his Glee role as Blaine Anderson, Darren began supplementing his live-action work with voice-over roles, guesting on bawdy shows like Archer and The Cleveland Show, Japanese animation dubs like The Wind Rises, and on more traditional western cartoons like Transformers: Robots in Disguise. It's good work for an actor, even if it does tend to take you a half-step out of the spotlight.
He's still stuck in Glee club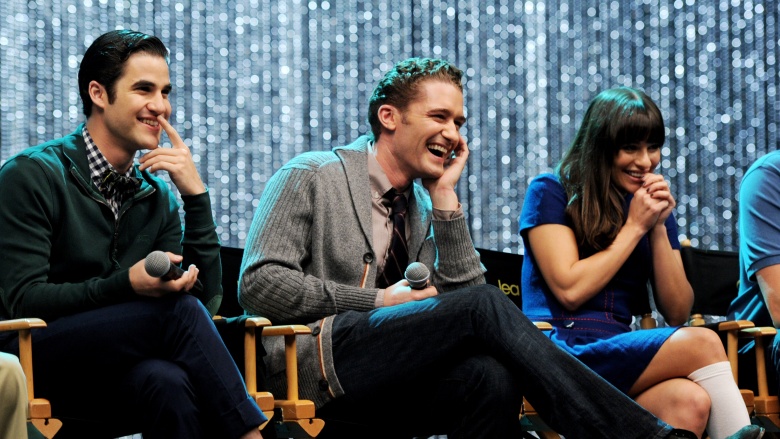 Getty Images
Glee was a wildly successful show, but all success comes with some downsides. Afflicted by a common curse of longtime TV character actors that even the best often can't escape, Darren is just still too associated with Blaine to land another huge role. Glee was a monster show, and Darren worked four seasons on it, right up to the end as a fan-favorite. Disappearing for a minute is common for actors in these situations, heavily identified with one role — you won't see them for a little while after it ends, and then they'll start popping up again in the oddest places.
He's got his own production company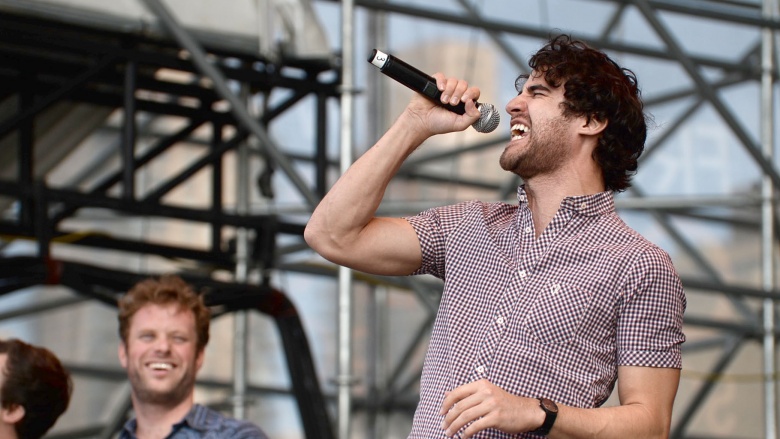 Getty Images
If there's anything you need to know about Darren Criss, it's that he's a man of many talents, first coming to prominence on the back of his Chicago-based community theater company Starkid Productions. Formed at the University of Michigan while Darren and his co-founders were students, the tiny company scored huge accomplishments, climbing the Billboard charts out of nowhere with the cast albums for their self-produced original musicals. And it's not a company that Darren left behind — Starkid continues to produce books, web series, and improv comedy shows, with Darren taking an active role in many of the projects.
He dabbled in Broadway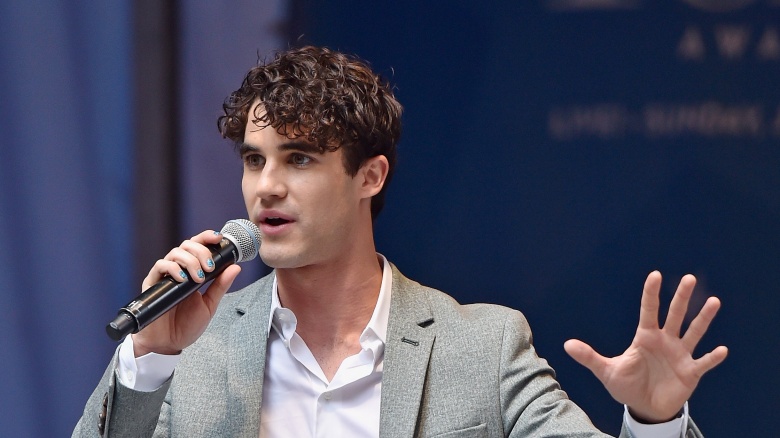 Getty Images
When he's not producing his own musicals, he's performing in them, occasionally taking his talents to Broadway. In 2015, for instance, he took the lead part as Hedwig in Hedwig and the Angry Inch, a daring and bombastic singing-and-dancing role performed mostly in drag. In fact, his stint in the show was such a hit, he even went on to star in its national tour.
But wait a second: how does this affect his movie and TV career? Well, beyond the time commitments, Broadway and LA occupy entirely different coasts, making it a little bit harder to network and get work. It also comes with a much more niche audience, and not as many roles to spare. If he's looking to win a Tony, this is the place to be. But if he's got his sights set on becoming the next Tom Cruise, well, he may want to stick to the West Coast.
He's on the festival circuit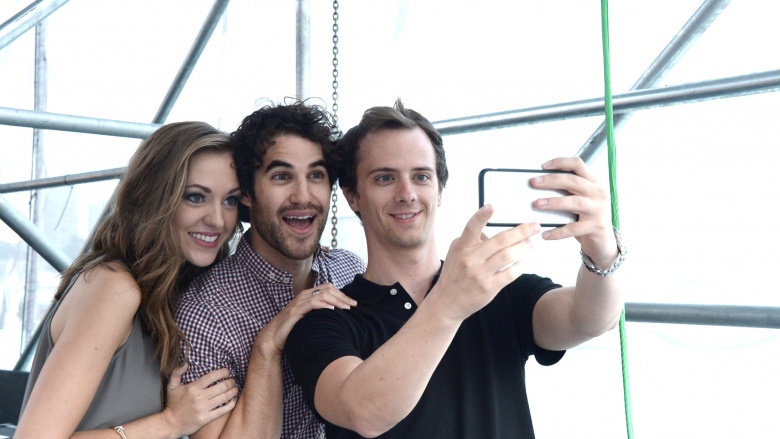 Getty Images
These kinds of split commitments are typical for actors, but Darren takes it a step further with where he takes his music. Yes, in addition to the song work he's done on stage and on TV, he's a recording artist in his own right, and performs his music often at charity events and festivals around the world. In addition to these, Darren is a co-founder of his own festival centered around pop and musical theater called Elsie Fest; the second annual iteration of the festival was held in September 2016 at Coney Island, New York.
He's a charitable guy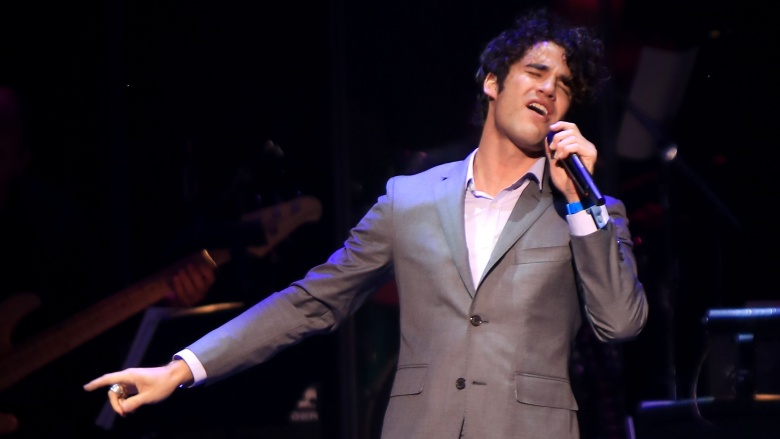 Getty Images
As a politically active performer, Darren has devoted his time and work to a number of fundraising events for Barack Obama, the Democratic Party, and Rock the Vote, and has also served as a spokesperson for apolitical organizations like UNICEF. And these aren't token commitments — Darren really seems to care, consistently finding time during busy events like the Golden Globes to visit and sing for his fans. It's an admirable move for someone in his position — he could easily work for his own profit every day in films, but instead maintains a balance out of a charitable nature.
And he's a touring musician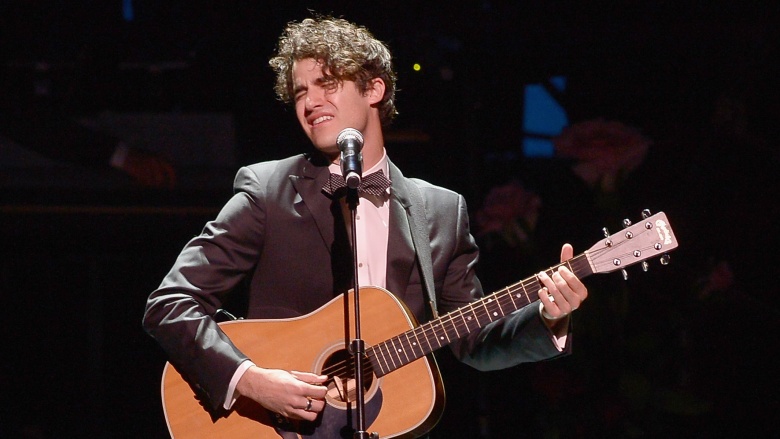 Although he's known most widely as an actor, Darren has spent more time as a singer, songwriter and musician, which was why he was such a natural fit for his breakthrough role in Glee. By now, the young artist has amassed a wide selection of musical numbers from across his many projects, and he takes his act on tour, starting in summer 2013 with a monthlong seventeen-city engagement called Listen Up. At the rate his music career is growing, his future acting roles could easily start to seem fewer and farther between, especially if he tours more.
He's a busy recording artist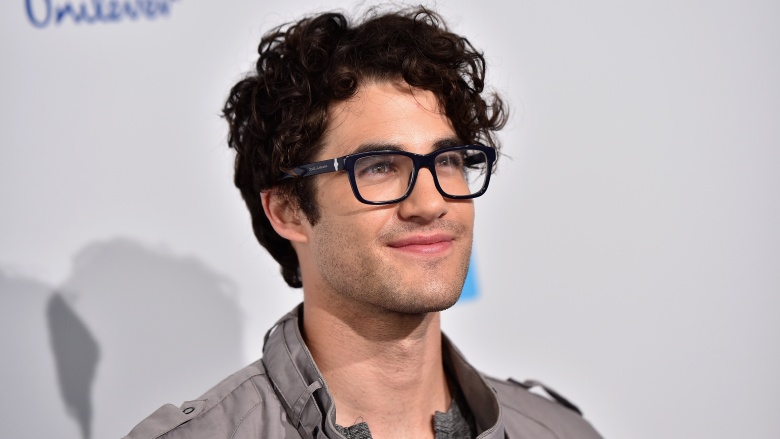 Though he's always approached music through the lens of Broadway, he's been teasing crossover moves into the pop music world for the last few years. In his Listen Up tour, he performed songs from a planned album still yet to be released, and the ever-lengthening wait has gotten some fans antsy. It's no surprise he hasn't finished it — just look at everything else he's been up to for the last few years. With this kind of workload, that "upcoming album" is just theoretical. Until it comes out, it's just another item on a very full to-do list.
He's at a transitional age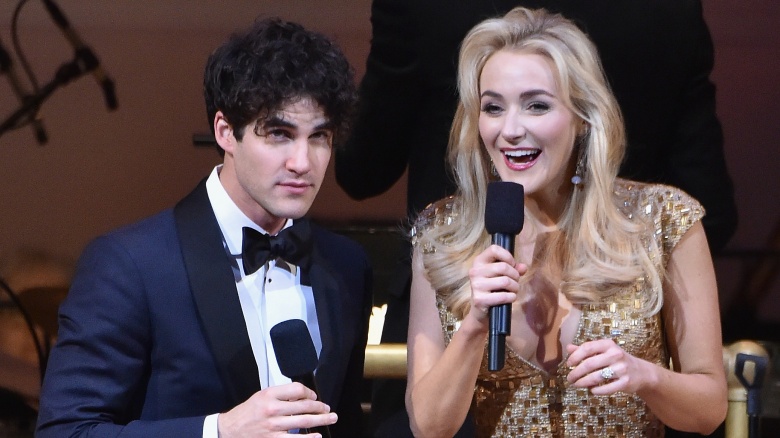 Getty Images
At 29, Darren may still be a young ingenue, but he's also at a transitional phase, stuck between a twenty-something and a thirty-something — ground that is notoriously hard to get cast in for some actors. He's at an important phase of his career, where a lot of old associations have to be sheared off, and the kinds of roles he lands over the next three to five years may well have a lot to do with determining the kinds of roles he'll continue to get offered over the next 50. So there's a lot to be considered on his part. When a career move needs to be carefully calculated to be effective, sometimes it takes a while to find that right fit.
He's yet to prove he's a star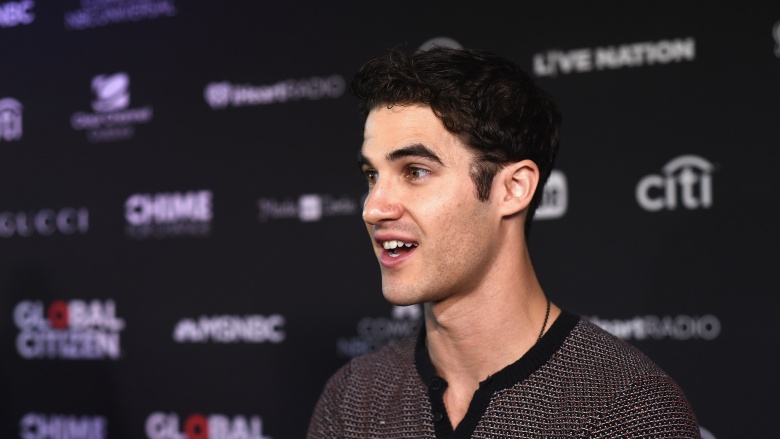 Getty Images
Though his breakthrough role was a big-time turn, it was still a large role in a small box. And let's not forget that for most of the time, he was playing a student — a supporting role, at that. One of the biggest tests for an actor who got big in one role is seeing if they can keep that momentum moving, or even make bigger waves, and frankly, Darren hasn't done that. Sure, he's been continually successful, but he's yet to land that lead role, and Hollywood may be hesitant to take a chance on casting him for it.
He isn't easy to cast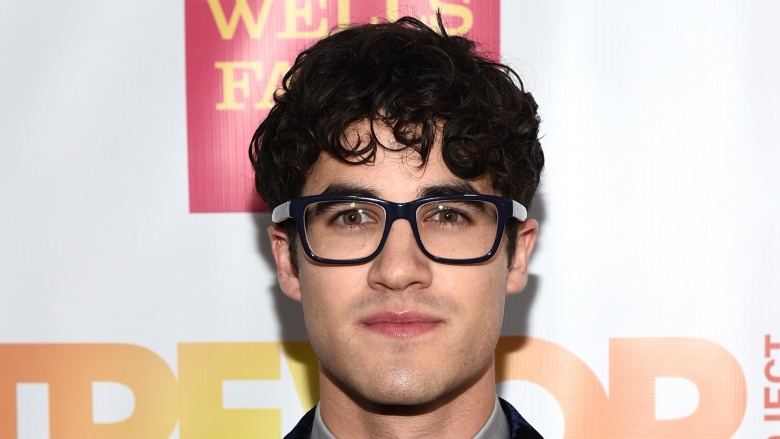 Getty Images
Darren isn't the most traditional leading man in cinema, with his rah-rah Broadway-style personality and boyish, bookish look maybe being much too distinctive for your usual leading roles. No matter who he's playing, you can see he's usually working in his wheelhouse of song and dance and good fun comedy times. For actors like this, crossing over into say, serious dramatic fare, is always a challenge. If his personality threatens to outshine the performance, it can cause concerns for producers, and make them more reluctant to cast—no matter how talented the actor on offer may be.
He was part of a packaged deal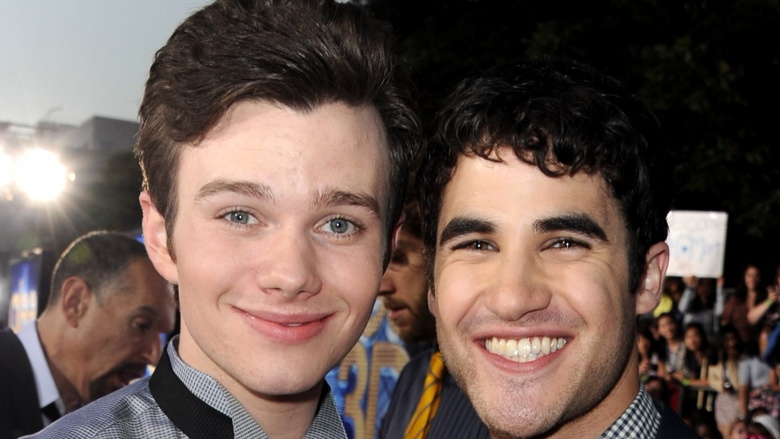 Getty Images
Another part of his Glee woes has to do with what helped make his Glee role so memorable—acting partner Chris Colfer, with whom he spent many memorable scenes together throughout the series last few seasons. Whether broken up or happily together, these characters proved these actors had chemistry, and for years, we got to watch them work their magic. While we would never go so far as to say they were a professional working duo, they certainly made a good team. Audiences can sometimes have a hard time letting these things go.
Is he already old news?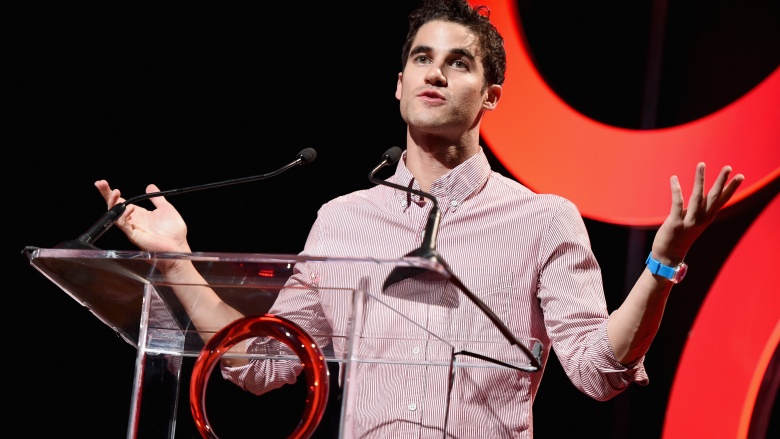 Getty Images
Tying back in to the dangers of losing career momentum, Darren was invited for a role in NBC's Hairspray Live!, which is good news! It fits with his background, it ties him back to his Glee days. Who's he playing? Well, it ain't Link Larkin. No, Darren will be coming on Hairspray Live! as the host, an odd position of both honor and ignominy. Though he'll be the show's front and center, he'll be outside of all the action, with the production saving space for established celebrities and newcomer unknowns. This is classic middle-of-the-road territory, and it can be a kind of limbo for performers if they don't get access to more dynamic work.
He's everywhere at once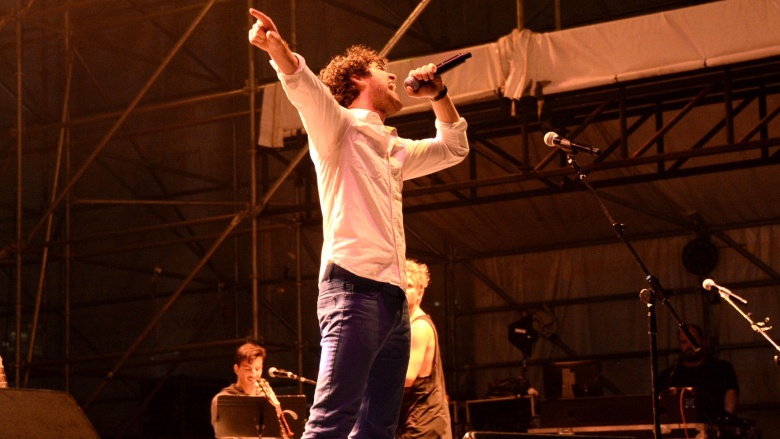 Getty Images
Looking over Darren Criss' career, it's no wonder he's not taking on a ton of movie roles right now. The man barely seems to have time to take a phone call, much less months off for a blockbuster movie shoot. But neither Darren nor his fans are lacking from the absence. Staying elusive in Hollywood has been a clever career more, leaving him free to pursue tons of projects on a smaller scale, with more control. From the founding of Starkid Productions onward, Darren's always been a self-starter. There's little doubt in our minds that if he decides he wants to cool his heels in Hollywood for a little while in the future, they'll happily have him. Until then, we'll have to be happy seeing him working everywhere else.