Diana's Former Aide Has Something To Say About Harry And Meghan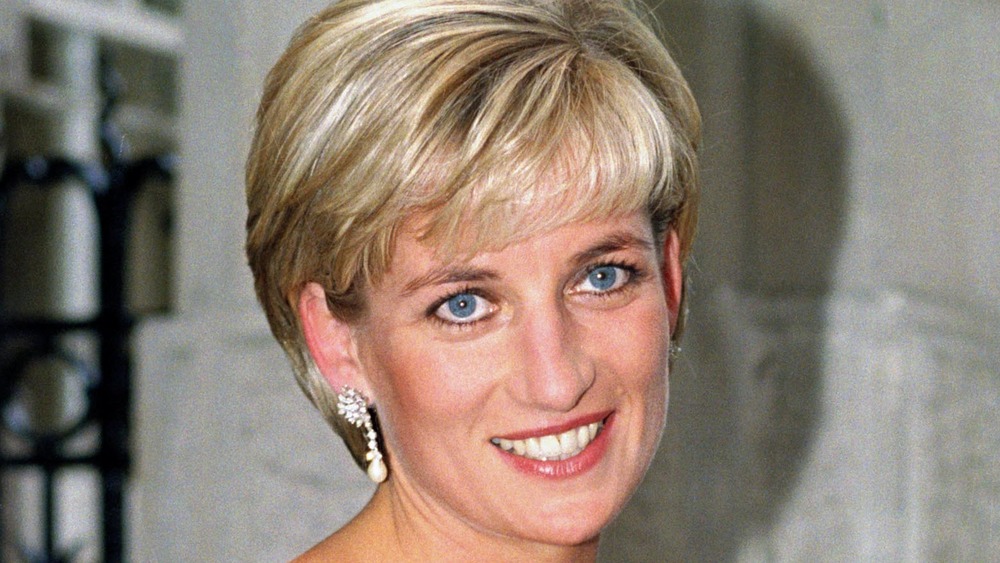 Antony Jones/Getty Images
Following Meghan Markle and Prince Harry's explosive tell-all interview with Oprah Winfrey, the world is still dissecting all of the bombshell revelations the couple dropped — specifically, why they felt they had no choice but to step down as senior members of the royal family in 2020. The reasons ranged from racism to lack of support from the royal family, as well the pain they suffered at the hands of the British tabloids. 
Harry compared the experience and abuse to that of his late mother, Princess Diana's — and made it very clear that he wasn't going to let that happen again. "This constant barrage, my biggest concern was history repeating itself and I've said that before on numerous occasions very publicly," he explained during the sit-down (via Yahoo! News). "What I was seeing was history repeating itself, but perhaps, or definitely far more dangerous." 
It seems Harry's not the only one who saw the similarities between the two situations. Diana's former aide said the "royal rift" sounds very familiar, as does the relationship between the duke and duchess and the monarchy. Keep scrolling to read what Patrick Jephson had to say in regard to Harry and Meghan's interview and why they "were in a comparable situation" 30 years ago.
Diana's former aide compared her royal rift to Harry and Meghan's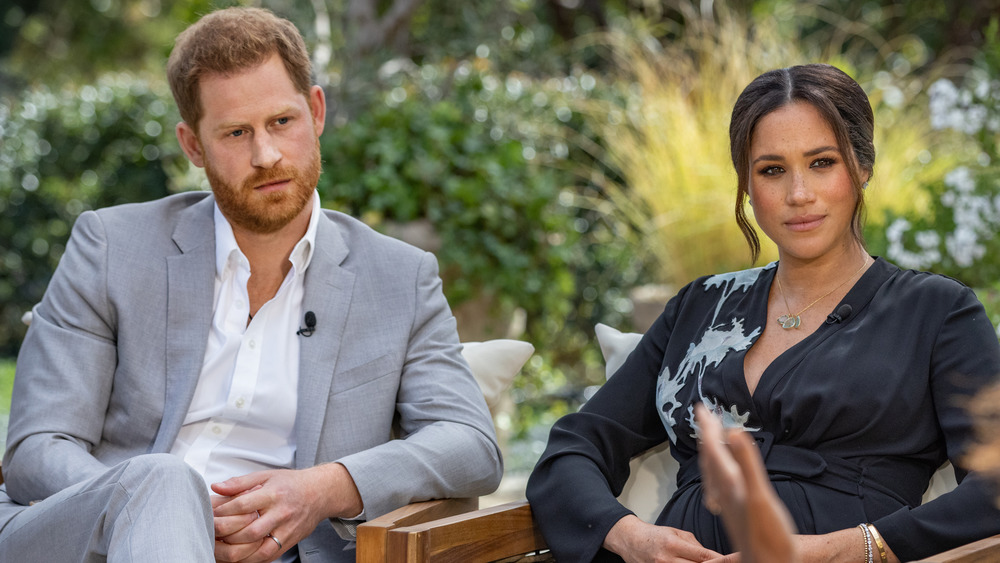 Handout/Getty Images
Patrick Jephson, who served as Princess Diana's former private secretary and chief of staff, spoke to CNN ahead of Meghan Markle and Prince Harry's interview to discuss the parallels between the couple and Harry's late mother. "Thirty years ago, we were in a comparable situation where rifts were opening up within the royal family and it was starting to escalate," he explained, referring to Diana's divorce from Prince Charles and the estrangement that followed. "There were a lot of unhappy people involved then. I'm quite sure there are a lot of unhappy people involved now." 
However, Jephson does believe that reconciliation will happen down the road. "It has taken on a lot of the trappings of a big media PR story, but at the heart of this are real people really hurting," he said. "I hope that somewhere in the midst of the current back-and-forth, somebody is putting down the seeds for eventual reconciliation, which has to come."
As for Meghan and Harry's actual interview, Jephson believes the tell-all could do more harm than good. "The precedence for royal interviews of this kind are not very encouraging," he said. "Both Prince Charles and Princess Diana and more recently Prince Andrew have tried to put their sides of the story on TV through these sorts of interviews and in all cases, it has backfired." We'll just have to see if history will be right.