The Truth About Amanda Knox's Marriage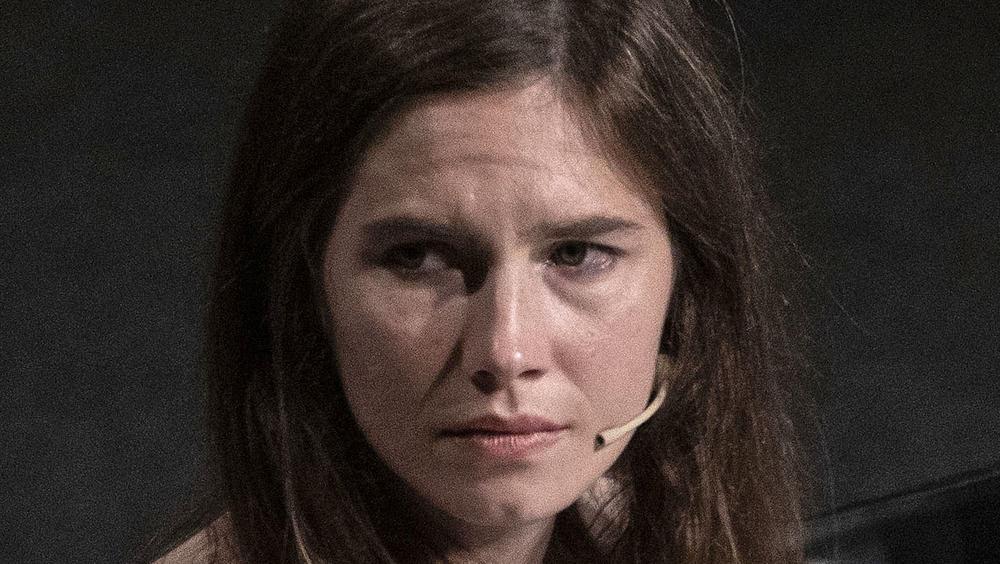 Emanuele Cremaschi/Getty Images
After spending four years in an Italian prison, Amanda Knox's nightmare may have a happy ending after all. In 2007, Knox generated international media attention because of her alleged involvement in the sensational murder case of Meredith Kercher. The American exchange student had been sharing an apartment in Perugia, Italy with Kercher when the murder took place. Knox and her boyfriend at the time, Raffaele Sollecito, became primary suspects for the tragic and gruesome crime.
According to Biography, even though all conclusive physical evidence pointed to another suspect, Italian prosecutors and tabloids were fixated on the Knox, painting her as "Foxy Knoxy," a "promiscuous man-eater." She and Sollecito — as seen in Knox's 2016 tell-all biography, Amanda Knox — ended up getting convicted of murder and spent four years in an Italian prison before getting acquitted, twice, by the Supreme Court of Cassation. 
Now almost 15 years after the murder and six years since her last acquittal, Knox appears to be living a somewhat normal life again. While she and Sollecito are no longer together, Knox has actually moved on with someone else. His name is Christopher Robison. Here's what we know about Knox's relationship with Robinson and their space-themed nuptials. 
Amanda Knox and her partner threw a themed wedding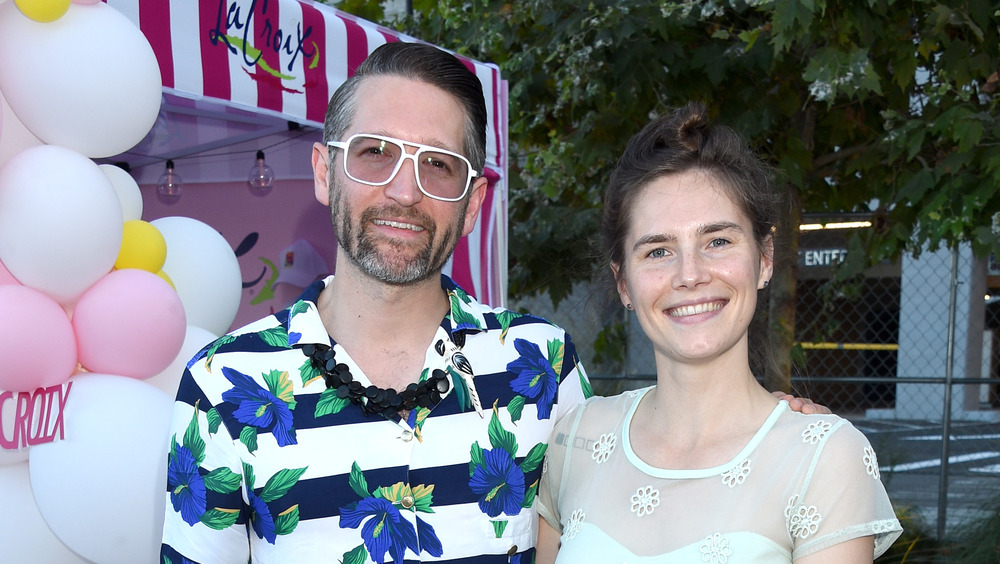 Gregg Deguire/Getty Images
According to E! News, Amanda Knox and Christopher Robinson threw a Renaissance and Star Wars-themed Wedding on Feb. 29, 2020. The duo announced their engagement back in November of 2018 on Instagram, which was three years after Knox was exonerated for the 2007 murder of her former roommate Meredith Kercher. 
However, the couple technically didn't have that long of an engagement. Per legal documents (via E! News), about a month after their engagement on Dec. 7, 2018 , Knox and Robinson legally tied the knot. So, why did they get married twice? Knox explains it wasn't due to wanting a more private life, given her past with the media, but it was just to "simplify [their] taxes and insurance." 
As for their actual wedding celebration, E! News reported that they did keep it more low-key than normal couples, writing that only 100 guests attended and that the wedding included unique DIY details. A source told the outlet that guests were even encouraged to wear Medieval-inspired outfits as well as Star Wars costumes as the couple has a soft spot for the Renaissance era and space. The insider added, "It was a fun afternoon and evening and a big costume party."
So, it appears that despite the awful circumstances she had to go through, Knox is making the most of her new life and clean slate.