What Kris Jenner Was Like Before She Became Famous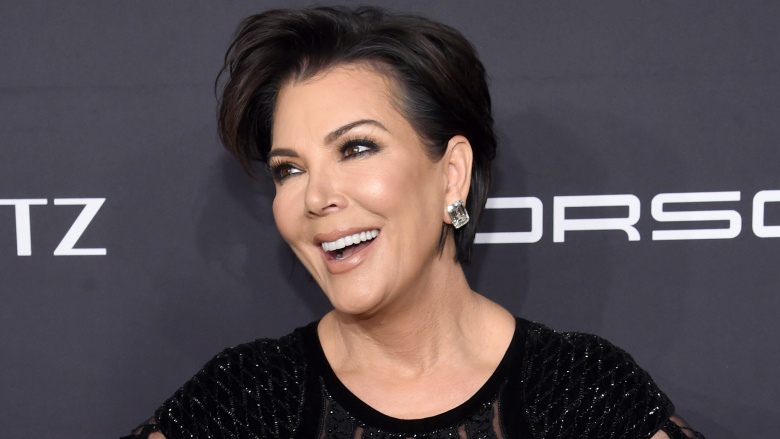 Getty Images
Kris Jenner isn't like a regular mom. She's a cool mom. In fact, she just might be one of the coolest and most famous moms of all time. While it's hard to imagine her as anything but the all-powerful matriarch of the Kardashian–Jenner clan, there was, indeed, a time when Jenner was probably one of the few people in the world who actually cared about keeping up with the Kardashians. Before she strolled into Ryan Seacrest's office and catapulted her family into the spotlight, she was just another California girl with huge aspirations.
Keeping up with Kristen Mary Houghton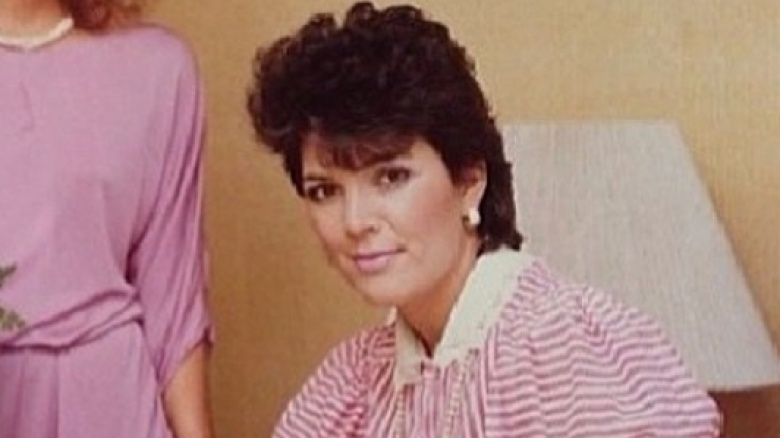 Before she was a Kardashian or a Jenner, she was Kristen Mary Houghton, born on Nov. 5, 1955 in San Diego, Calif. to a middle-class family. Her parents divorced when she was 7 years old, and Jenner and her younger sister, Karen Houghton, were raised by their mother until she remarried. With her mother's second marriage, Jenner found herself moving from San Diego to Oxnard, Calif., but the family's stay in Oxnard was reportedly short-lived due to issues with her step-father's sea snail business. Within three months of the initial move, Jenner found herself back in San Diego attending Clairemont High School. Whew, no wonder she's able to take the famous Kardashian jet-setting lifestyle in stride!
Cancer scare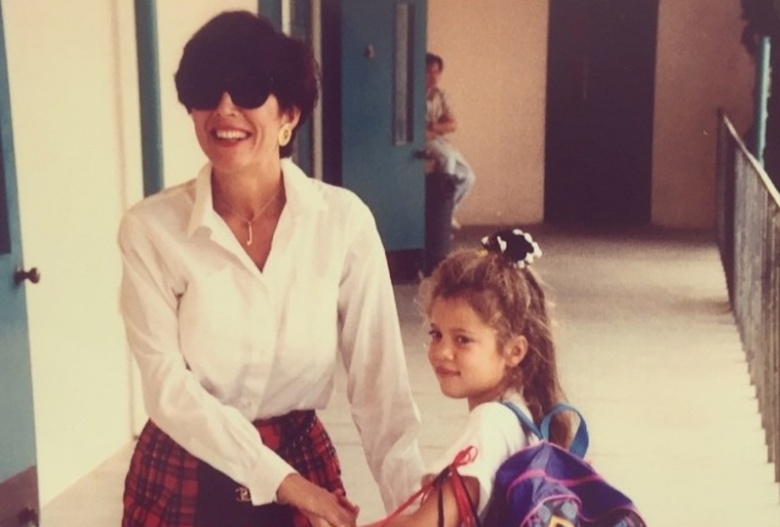 During Season 11 of Keeping Up With the Kardashians, Jenner wanted daughters Kim, Khloe, and Kourtney Kardashian to take a genetic test to determine their risks for cancer. Jenner's mother, Mary Jo Shannon, has had a long battle with cancer, and the blood tests were reportedly an opportunity to set everyone's mind at ease. However, Khloe was not having it. After facing a skin cancer scare in 2008, the youngest Kardashian sister was apparently afraid of getting more bad news. Although Khloe opened up about her 2008 ordeal on her app in 2016, Jenner has not talked extensively about her own alarming moment. Following her parent's divorce, she reportedly found out that she had a cancerous bone tumor, but following a successful surgery, doctors determined she was cancer-free.
Come fly with Kris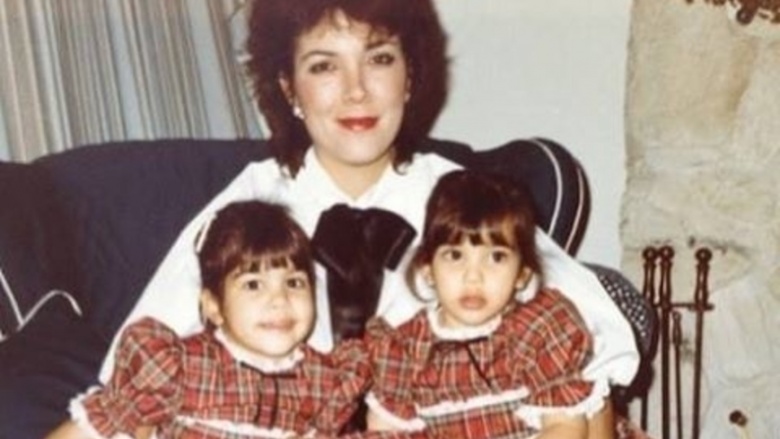 These days, Jenner is accustomed to jetting around the world in private planes and flying first class, but she was once on the less glamorous side of the friendly skies. After graduating from high school, she worked as a flight attendant for American Airlines. Jenner reportedly only held the job for a year, but given her flair for the extravagant, we can only imagine her safety briefing as nothing short of iconic.
When Robert met Kris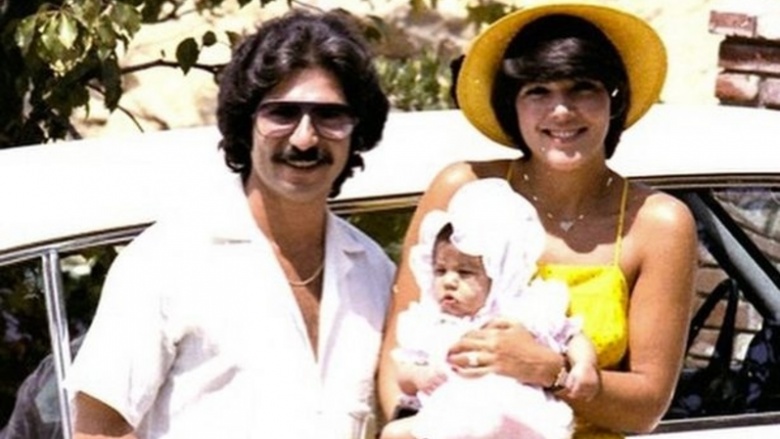 While Kardashian relationships have a history of being a bit rocky, it seems Jenner's romance with attorney Robert Kardashian was love at first sight—at least, for him. Jenner reportedly met Robert at the Del Mar horse racing track in California when she was just 17. Even though he was 11 years her senior, and she reportedly rejected his initial proposal, the debonair lawyer was not deterred. His persistence would later benefit him during the biggest case of his career—but we'll get to that in a bit. Jenner accepted Robert's second proposal, and the two wed in 1978. So began Jenner's high-profile life. Consider her the original real housewife of Beverly Hills.
Every career begins with "K"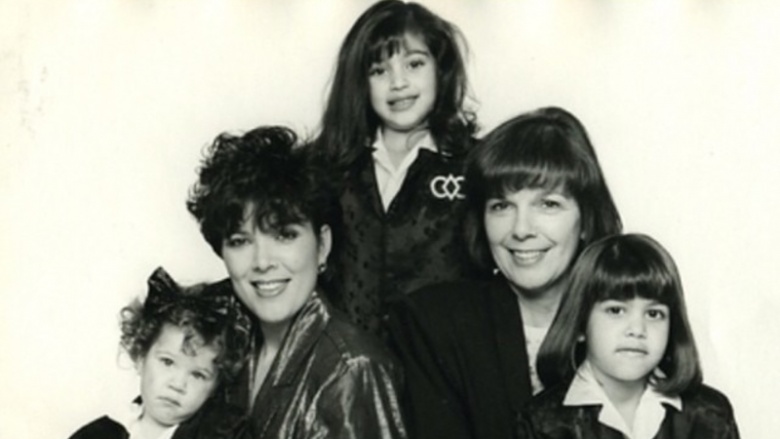 After their wedding, Jenner and Robert wasted no time building the infamous Kardashian clan. In 1979, the newlyweds welcomed the first Kardashian kid, Kourtney. Kim and Khloe followed close behind with their famous, matching "K" names. Robert Jr., the couple's only son, was born in 1987. Twenty years before the premiere of Keeping Up With the Kardashians, Jenner was already chasing after four of its stars.
An affair to remember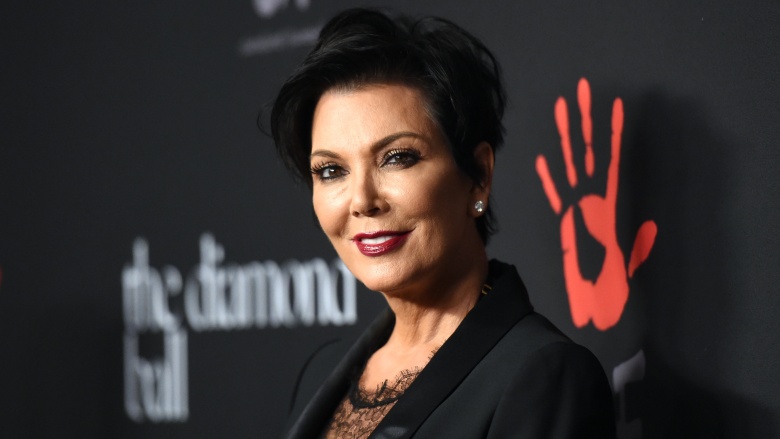 Getty Images
As with most relationships involving the Kardashian family, Jenner's marriage eventually imploded, much to the detriment of her late ex-husband. The pair split in 1990. In her 2011 memoir, Kris Jenner...And All Things Kardashian, she confessed to having an affair with animator and former soccer star Todd Waterman—the same man that she would again have an affair with during her second marriage. Watch out, Corey Gamble! Although she referred to Waterman as "Ryan" in the memoir, he later chose to identify himself and even appeared on an episode of Keeping Up With the Kardashians. Her book describes the affair as being filled with "wild crazy sex all the time. We had sex in cars, sex on the tennis court, sex in the pool house, sex in the garage when we got home, sex up and down the stairs, sex everywhere, all the time." Wow, that's some very vivid imagery going on there, Mama Jenner. The affair resulted in a messy divorce—we're talking cancelled credit cards messy. Jenner cites the dalliance as her only regret in life.
"I had a wonderful, beautiful life with Robert. He was just an amazing man," she told Harper's Bazaar in 2016, adding that as she went through the Bruce/Caitlyn thing, she often missed her first husband. "I always wish I could call Robert right now," she said. "That's an everyday thing."
The Jenner bunch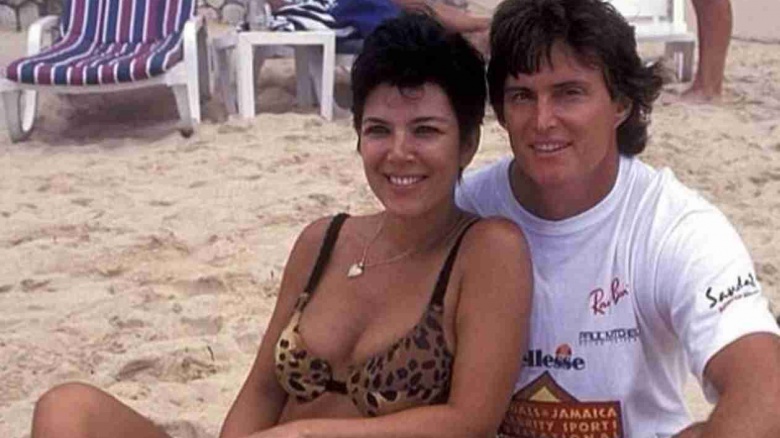 Before the ink was dry on Kris and Robert's divorce papers, she went on a blind date with Olympic gold medalist Bruce Jenner. The connection was undeniable, and the two were married within a year. In fact, Bruce had to meet with Robert and ask him to finalize the divorce, so he and Kris could get hitched—awkward! She became stepmother to Bruce's children from his two previous marriages: Burt, Casey, Brandon, and Brody Jenner, and he became the stepfather of Kourtney, Kim, and Khloe. Eventually, the couple would welcome Kylie and Kendall Jenner as well, and that's the way they all became the Jenner Bunch. Perhaps the family's greatest contribution to date is its iconic, annual Christmas cards—they truly are a gift.
Infomercial queen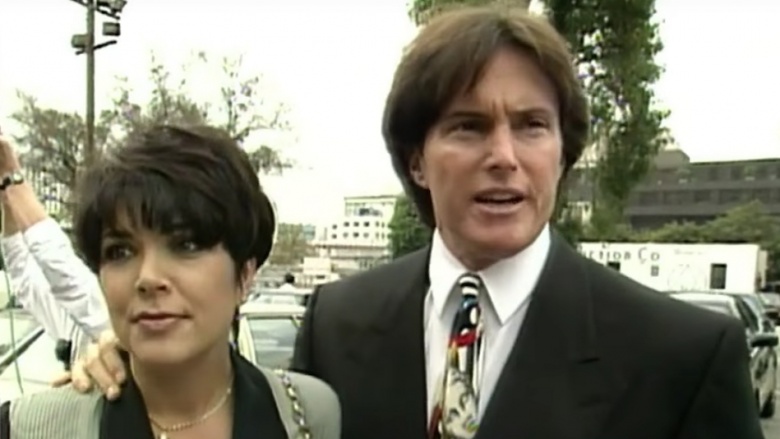 We all know that Mama Jenner is an overachiever by nature, which is why she wasn't content with just being Bruce's wife. She had to be his manager as well. She spent a good deal of the mid-'90s negotiating her husband's endorsement deals and creating an assortment of highly profitable opportunities. From putting together press kits to booking speeches, she did it all! In 1994, the couple premiered a self-produced infomercial and launched a line of fitness equipment. The infomercial, "Super Fit With Bruce Jenner", reportedly ran 2,000 times a month in 17 countries. Basically, Kris has always been the best manager ever.
Kris the 'K'orrespondent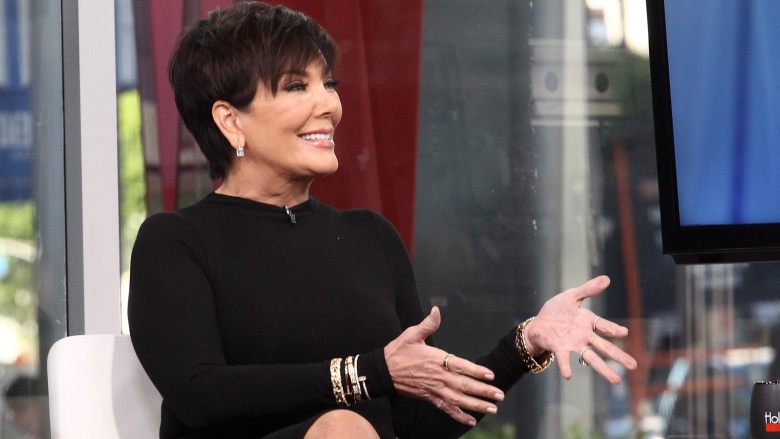 Getty Images
Never camera shy, Kris realized yet another one of her many talents as a correspondent for the ABC daytime talk show Mike and Maty during the mid-'90s, refining the gift for gab that would eventually lead to the premier of her own talk show, Kris, in 2013. Although her time as a correspondent was short-lived, it showcased her undeniable passion for show business and perhaps planted the seed for the biggest career move of her life: pitching Keeping Up With the Kardashians.
The trial of the century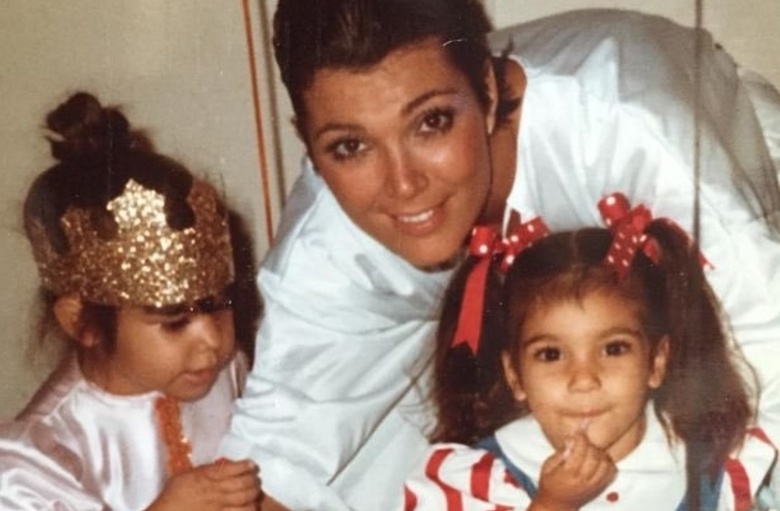 Whether the O.J. Simpson case brings to mind the chase seen around the world or the infamous quote, "If it doesn't fit, you must acquit," the impact of the murder case on recent history is undeniable, which is why it is often referred to as the "trial of the century." Few were closer to the drama than Kris. Not only was she good friends with the football star's murdered ex-wife, Nicole Brown Simpson, but she also watched her ex-husband serve on the "Dream Team" of attorneys defending the man accused of killing her friend. Needless to say, the 1994 trial furthered the rift between Kris and her former husband and became a period of immense emotional turmoil for the entire family. During the high-profile, televised trial, Kris, who was pregnant with Kendall at the time, notably sat in court wearing Nicole's hand-me-down maternity clothes. In another attempt to keep her friend's memory alive, Kris gave her first daughter with Bruce the name Kendall Nicole Jenner.
Stay at home 'Momager'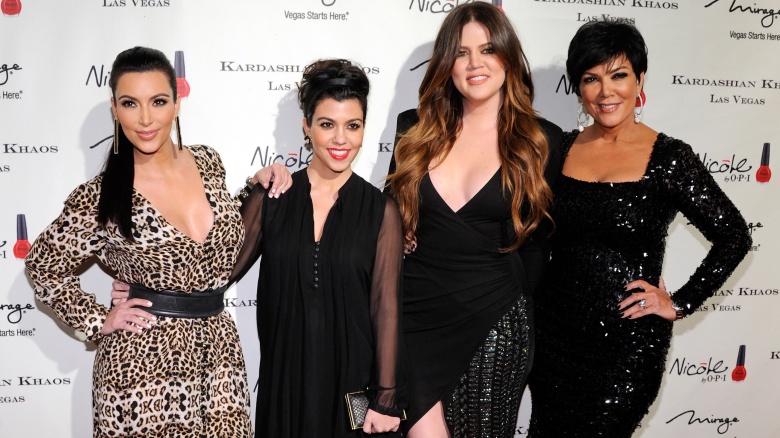 Getty Images
Before she was producing sex tapes and booking playboy shoots, Kris was just another stay at home mom with an uncanny ability to weave careers of gold for her kids. She pitched the idea for a reality show following her relatively unknown family to entertainer mogul Seacrest in 2007, and the rest is history. Although the high-powered "Momager" (She actually trademarked the term) has been able to keep her kids in check, relatively speaking, a producer's literal inability to keep up with the Kardashian family is the reason the show is called Keeping Up With the Kardashians. We could go on and on about all that Kris has done since the launch of the smash series, but it might just be easier to go check out all 12 seasons (and counting) for yourself.