Why Meghan Markle's Multiple Trips While She Was A Royal Are Raising Eyebrows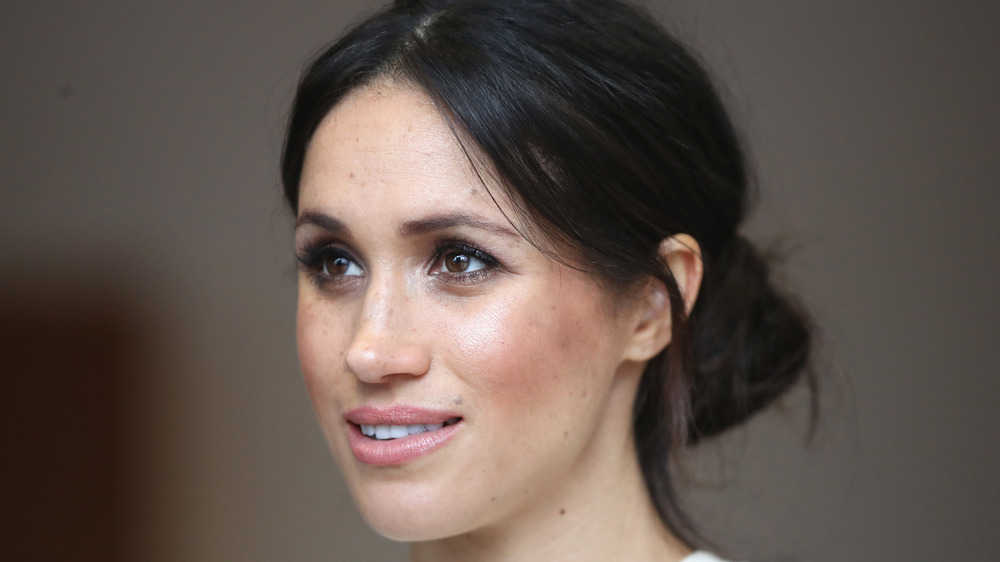 Chris Jackson/Getty Images
During Meghan Markle and Prince Harry's tell-all interview with Oprah Winfrey on March 7, 2021, the Duchess of Sussex revealed her life changed completely when she joined the royal family. Firstly, she said she didn't have any formal training and had to learn century-old traditions, including how to curtsy in front of the queen, all by herself. 
"And that was really the first moment that the penny dropped that this wasn't easy for me," Meghan explained, according to Yahoo! News. "Unlike what you see in the movies, there's no class on how to speak, how to cross your legs, how to be royal. There's none of that training," she added, via Insider. She went on to say that this type of training "might exist for other members of the family" but that it wasn't something that was "offered" to her. On top of all that, she claimed the palace took her passport away. "When I joined that family, that was the last time I saw my passport, my driver's license, my keys," Meghan said (per Page Six). "All of that gets turned over."
Keep scrolling to find out why some royal experts believe Meghan's claims are false based on her multiple travels abroad from 2016 to 2019.
Meghan Markle allegedly took 13 trips after joining the royal family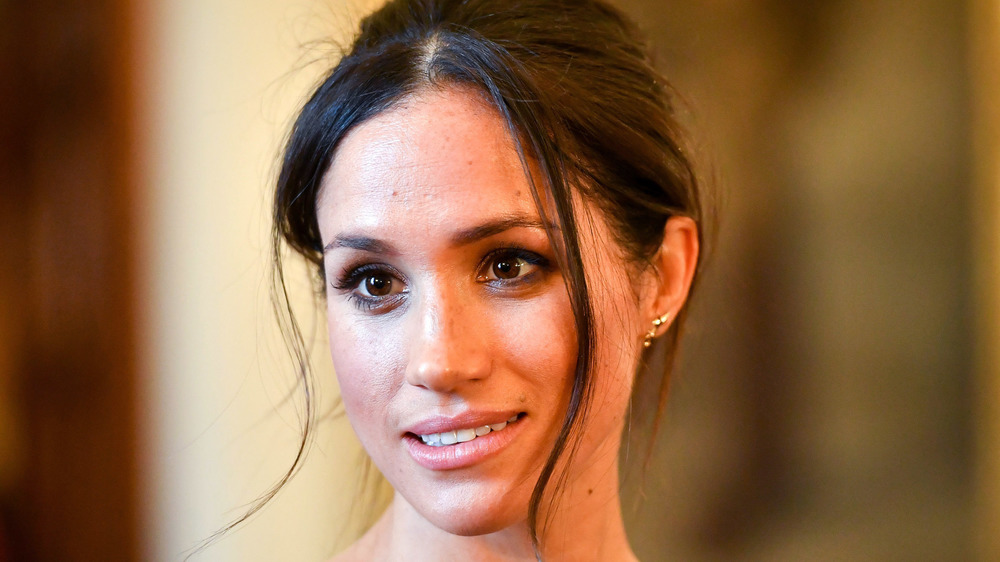 Wpa Pool/Getty Images
According to the Daily Mail, Megan Markle "visited 13 countries as a tourist from when she started dating Prince Harry [in 2016] to September 2019," with sources saying she must have presented her passport on those trips. The duchess' reported travels include France, Ibiza, Botswana, Italy, Amsterdam, Canada, and Lake Como — where she and the duke visited actor George Clooney and his wife Amal. There's also Meghan's surprise trip to New York in 2019, as per Harper's Bazaar, where she celebrated her two-day royal baby shower with close friends at The Mark Hotel. 
It seems Meghan's multiple travels does goes against her confiscated passport claims, particularly because all members of the royal family — except Queen Elizabeth II — are reportedly required to have a passport when they travel abroad (according to the Daily Mail). Also, royal expert and author Margaret Holder said the royal family might have just wanted to keep Meghan's passport "safe." It's unclear, however, if perhaps Meghan's comments were taken out of context — and she was only allowed to use her passport on "Firm"-approved trips.