The Tragic Death Of Stargate SG-1 Actor Cliff Simon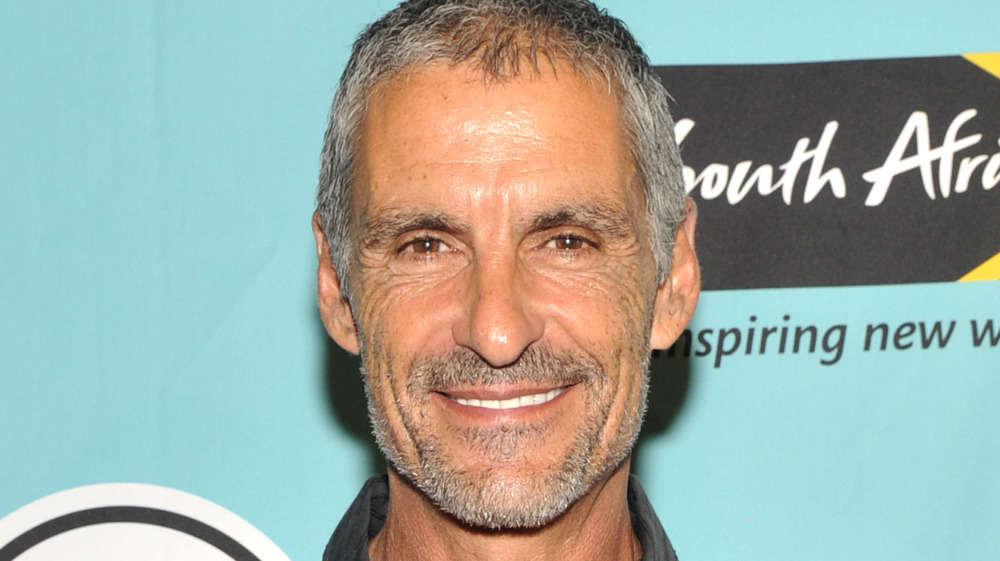 John M. Heller/Getty Images
On March 9, 2021, actor Cliff Simon tragically died following an accident at Topanga Beach in Malibu, California (per People). He was 58. According to IMDb, the star, who's best known for his role as villain Ba'al on Stargate SG-1, also had television credits in NCIS, Castle, Days of Our Lives, and 24. 
Simon's wife Colette confirmed his death and shared a beautiful tribute via Facebook on March 11, writing, "He was known to most of you on this page as the villain you loved to hate, Ba'al, from Stargate SG-1. But as he said, 'acting is what I do, it's only a part of who I am.' And he was SO much more — a true original, an adventurer, a sailor, swimmer, dancer, actor, author." She went on to say that there will be a "gaping hole where he once stood on this earth" as he had such a "great impact on so many lives," adding that Simon will "always will be the love of my life" and that his death has caused her "unimaginable heartbreak."
Keep scrolling to find out details about Simon's tragic death, as well as the quote he "loved and lived his life" by.
Cliff Simon died doing what he loved
Cliff Simon's wife Colette did not reveal exactly how he died, but she did confirm it happened after a tragic kiteboarding accident. Alongside a photo of the actor in his wet suit, she wrote: "A small saving grace to this tragedy is that he was doing one of the things he loved most and passed away on the beach near the water, which was his temple." She ended the tribute with a quote from Jack London that Simon lived by, which read: "I would rather be ashes than dust! I would rather that my spark should burn out in a brilliant blaze than it should be stifled by dry-rot. I would rather be a superb meteor, every atom of me in magnificent glow, than a sleepy and permanent planet. The function of man is to live, not to exist. I shall not waste my days trying to prolong them. I shall use my time."
It's safe to say Simon used his time, as depicted on his social media. When he wasn't off on adventures, he was advocating against Anti-Asian hate crimes and supporting business owners amid the COVID-19 pandemic. He also loved interacting with his Stargate SG-1 fans.
In addition to Simon, Hollywood has already lost several other celebrities in 2021, including Larry David, Christopher Plummer, Cecily Tyson, and Saved By the Bell's Dustin Diamond.