Here's Why Kayleigh McEnany Is Actually Happy With The Biden Administration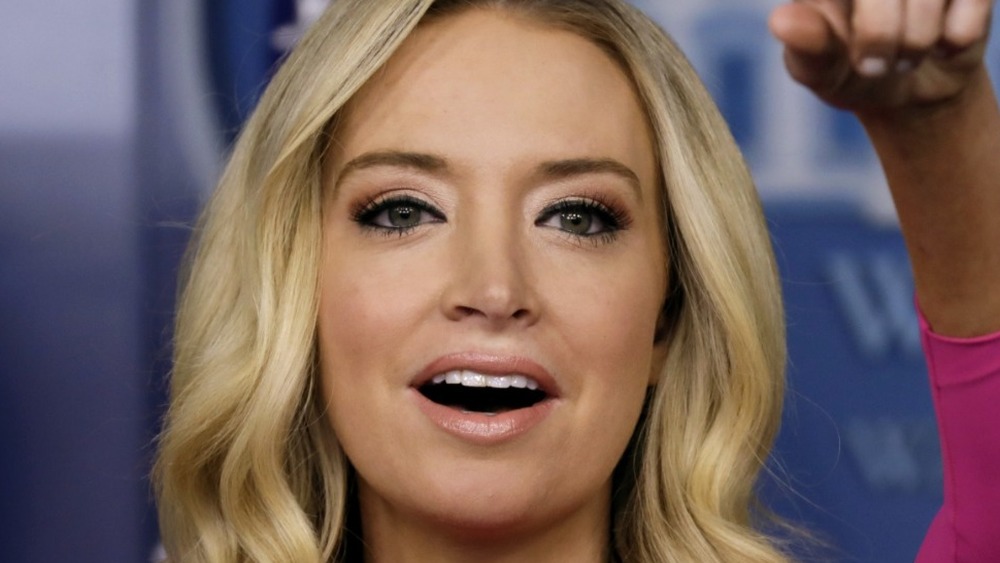 Yuri Gripas/Abaca Press/Bloomberg via Getty Images
Could Kayleigh McEnany actually be happy with the Biden administration? The former White House press secretary tweeted a positive message about President Joe Biden's administration on Mar. 11, 2021. McEnany has recently joined Fox News and the conservative cable network has not had many positive things to say about Biden, and in fact, opposing Biden has become the official mantra of Fox News channel.
According to CNN, Fox Corp CEO Lachlan Murdoch recently revealed that the job of the network will now be to serve as the "loyal opposition to the Biden administration." Fox News host Tucker Carlson is one of President Biden's harshest critics, and he has one of the news network's biggest audiences. In February 2021, Carlson even went after the president and first lady's relationship, telling his audience that the Bidens' affection for each other was fake. Carlson said, "Their love is as real as climate change."
After the cable host bashed President Biden and Dr. Jill Biden, their granddaughter Naomi Biden retweeted a clip of Carlson's show and said, "Someone give this man a hug." There is not a lot of love for President Biden coming from the conservative cable network so why did new employee McEnany praise the new administration? 
Kayleigh McEnany is happy the Trump administration got credit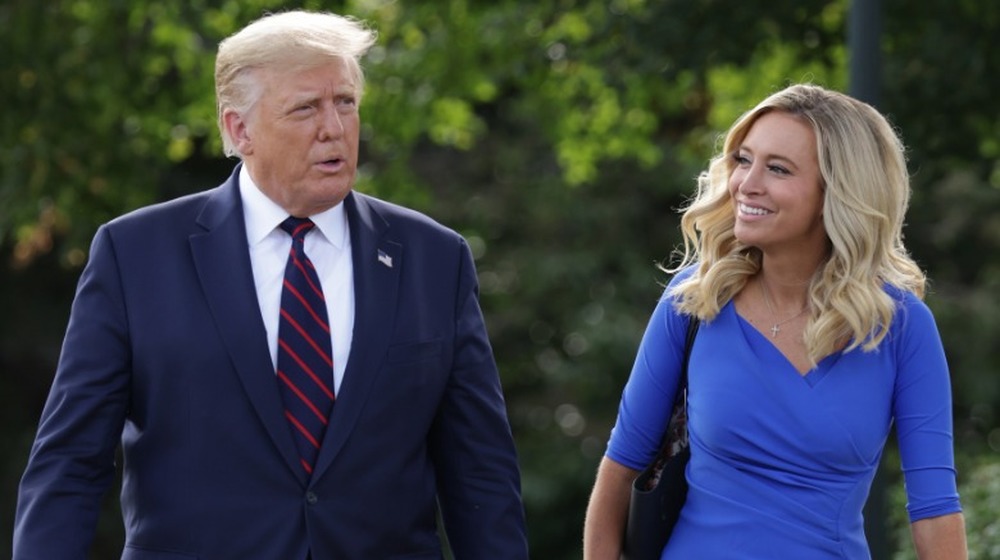 Alex Wong/Getty Images
Former White House press secretary Kayleigh McEnany is happy with the Biden administration because Andy Slavitt, President Biden's Senior COVID Adviser, gave the former team credit for efforts to combat the coronavirus. McEnany tweeted, "FINALLY the Biden admin recognizes the Trump admin's unprecedented vaccine work: 'We're grateful for the work that came before us. I would absolutely tip my hat. Trump administration made sure we got in record time a vaccine' — Andy Slavitt, Biden Sr COVID Adviser."
Apparently, former President Trump and some of his former advisors (like McEnany) are afraid the Biden team will take all credit for the successful vaccine roll-out. The Daily Beast reported on a statement made by the former president the day before McEnany's tweet. Donald Trump said, "I hope that everyone remembers when they're getting the COVID-19 [...] Vaccine, that if I wasn't president, you wouldn't be getting that beautiful 'shot' for 5 years, at best, and probably wouldn't be getting it at all. I hope everyone remembers!"
It appears that President Biden and team are fine giving credit to Trump and his team where it is warranted.