Granger Smith And His Wife Have Happy News To Share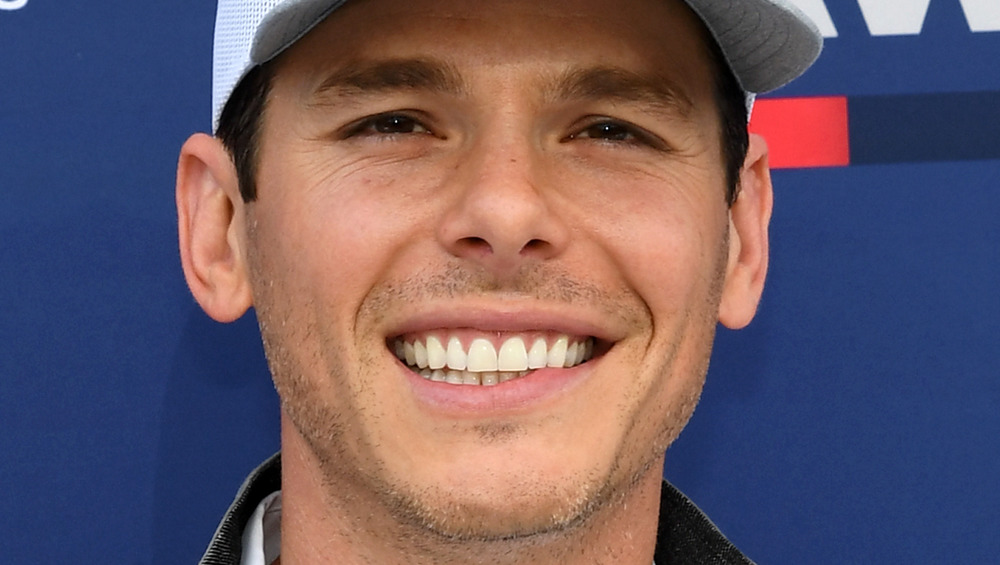 Ethan Miller/Getty Images
Country music star Granger Smith and his wife Amber endured a tragedy in June 2019 when their son died. The "Diesel" singer shared the heartbreaking news on Instagram by posting a photo of him and his son and including a caption that stated, "I have to deliver unthinkable news. We've lost our youngest son, River Kelly Smith."
The star later revealed that River, who was 3 at the time, had drowned in the family pool while Granger was doing gymnastics with his daughter. "I was 20 feet away," he told Today in July 2020. "There wasn't a splash; there wasn't any kind of call for help. I just saw him. I turned around, and I saw him." Although the couple was devastated by the loss of their child, they tried to avoid falling into the deepest pits of despair. "Going through the worst of what I hope we ever have to go through, we still have joyful moments," Amber told Today. "We choose to find joy, and you have to."
In an interview with People in July 2020, the couple revealed they had moved with their two other children, Lincoln and London, to a new home in Texas. The country singer got to work on a new album, and although he did not name River by name on any songs he said: "There is a lot of feeling from him in this album." Fortunately, Granger and Amber were eventually able to share uplifting news on social media. 
Inside Granger and Amber Smith's fresh start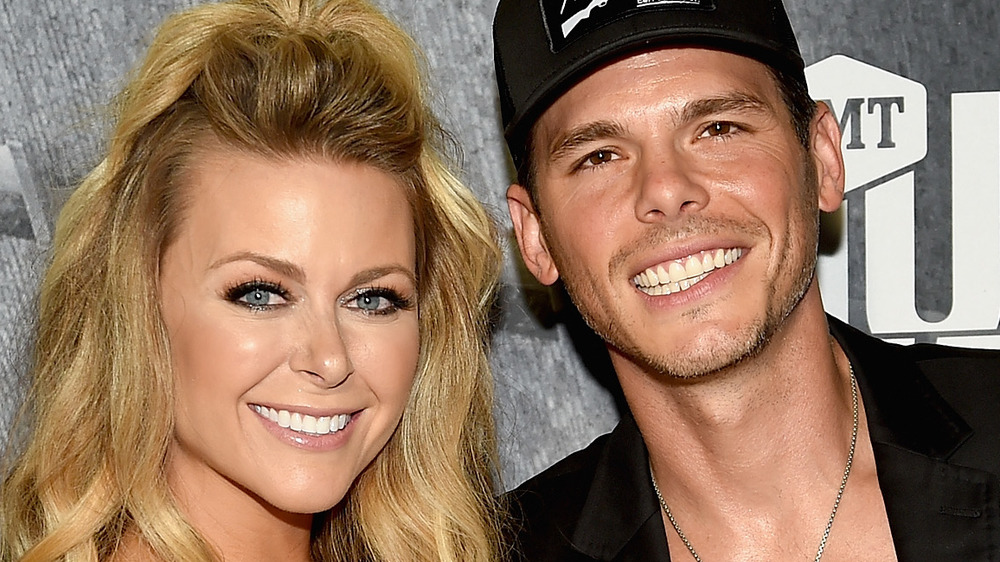 Rick Diamond/Getty Images
Nearly two years after Granger Smith shared the unthinkably tragic news on Instagram, he was able to share a joyous family update on the social media platform. "We're pregnant," he wrote at the beginning of a lengthy caption for a video post on March 11, 2021. "Life isn't perfect. Sometimes it's beat up and broken but it's NEVER hopeless," the country star added.
Granger's wife, Amber Smith, uploaded the same video to her own Instagram page and added a lengthy uplifting caption that included multiple bible verses. "Never did I think at 39 I would be blessed with expecting another baby boy," Amber wrote. "These past couple of years have been so rough but also so full of so much joy, hope, healing, growing and grace from God." Both parents acknowledged that they had experienced personal and familial growth in the wake of their son's death.
Not only was the expecting parents over-the-moon about adding to their family, but their children were just as excited. Their son, Lincoln, gave love to his baby brother in the most adorable way. "Lincoln kisses my belly every morning and always says goodbye whenever he goes to school," Amber told People after announcing her pregnancy. Granger told People that the family "really needed a fresh start" and that is why they moved to a new home, but they still keep their late son in their thoughts. "He's so much embedded in our daily lives as a family member that it's just as if he's still with us," the country singer said.