The Real Reason Britney Spears' Supporters Are Concerned With Her Latest Instagram Q&A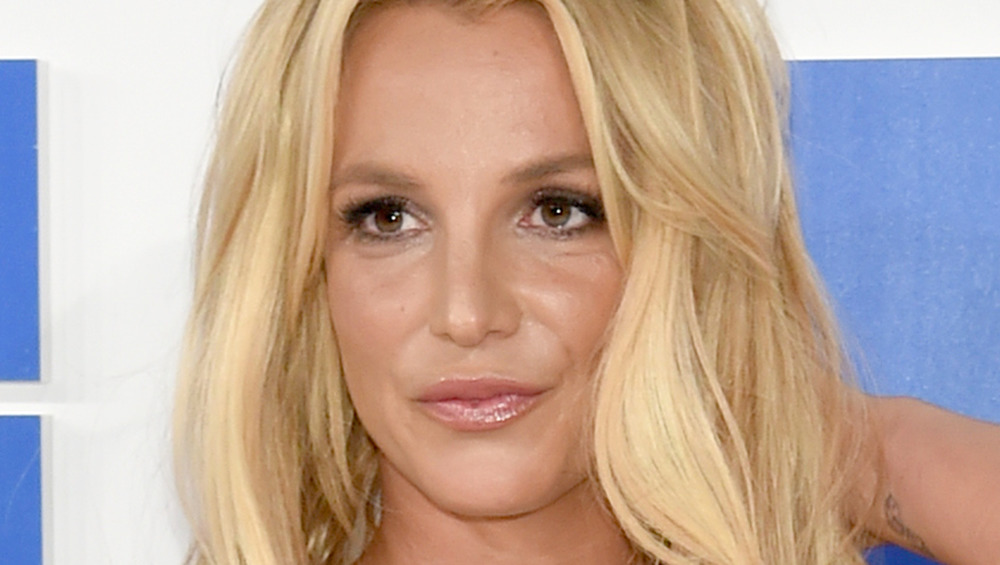 Jamie Mccarthy/Getty Images
Britney Spears has posted numerous videos to her Instagram account over the past several months, many of which have caused concern among her fans. From bizarre clips of Spears dancing in her living room, to her awkward Q&A's, Spears has shown fans a side of her that they are not used to. In fact, some of said Instagram posts have caused people to think that she is suffering from serious mental health issues, according to The Blast. 
In her Q&A videos, in particular, Spears usually stands in front of a white screen or plain background with her hands down by her side or in the pockets of her shorts. She often rocks back and forth as she answers questions that she claims her fans have been asking. Almost immediately, fans fill up the comments section saying things like, "no one has asked you that," or "we just want to know if you are okay." Now, a new video prompted those same concerns — and a whole lot more. Read on to find out what Spears said that has people talking.
Britney Spears shared that she has never owned her dream car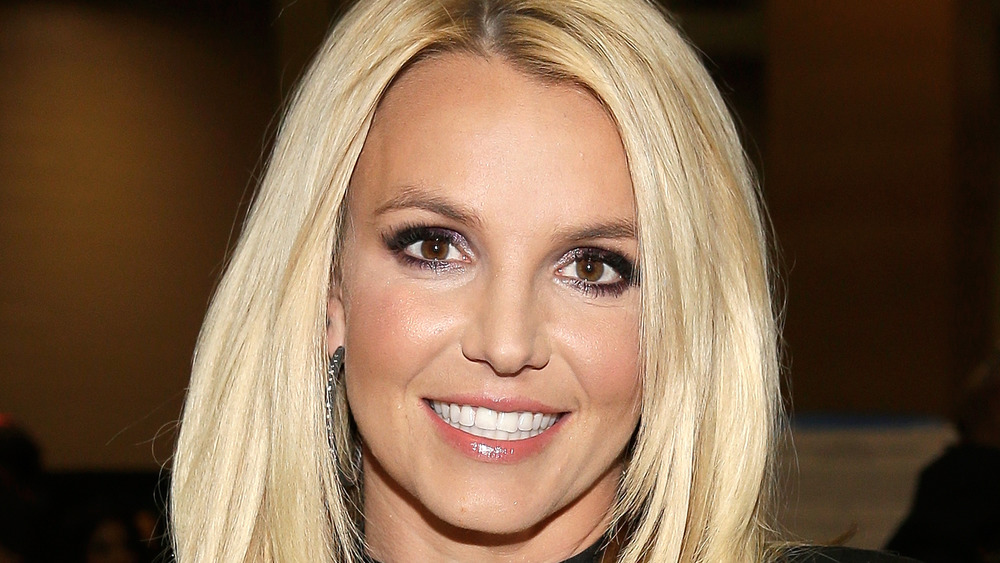 Isaac Brekken/Getty Images
Britney Spears started off her Instagram Q&A like she always does saying, "'Okay, so a lot of you guys have been writing in and I'm here to answer all of your questions." Wearing a white lace top over a nude-hued bra, and featuring her (as of late) signature raccoon eye look, Spears shared that fans wanted to know what her dream car is. "My dream car is probably a Bentley. I've never owned one or driven in one," Spears shared, placing her hand on her chest.
Fans immediately lit up the comments section, many pointing out that Spears clearly has enough money to buy a Bentley, and making assumptions that she is basically not allowed to own one or purchase one because the singer does not have control of her own money (referencing her conservatorship). "She can afford a Bentley but they won't give her enough of her own money to spend on one," one Instagram user commented. "How have you been a millionaire for 20 years and still don't have your dream car?" added another. Well, her fans do make good points.