Why Gucci's Ex-Wife Is Annoyed Lady Gaga Is Portraying Her In New Movie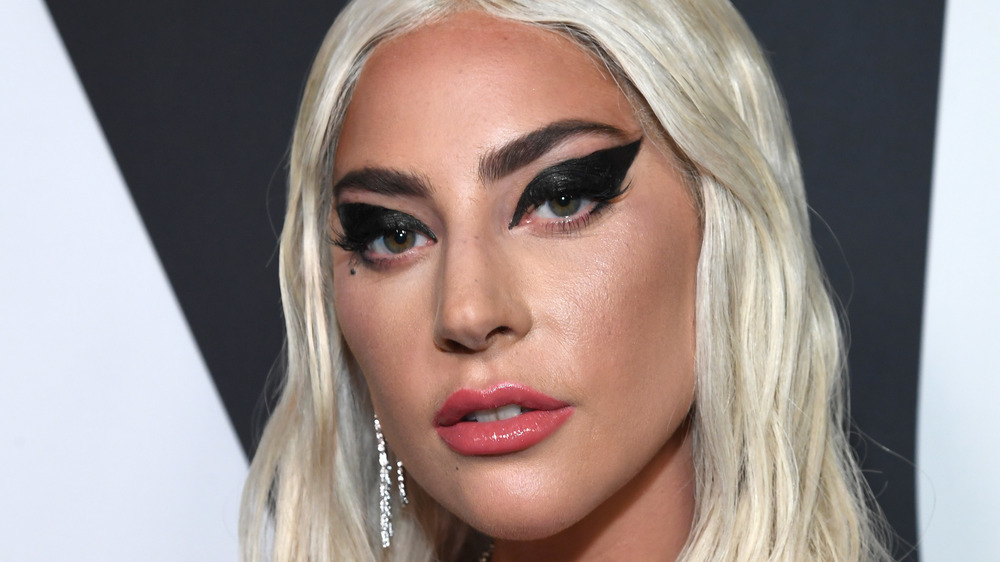 Kevin Mazur/Getty Images
As more details emerge about House of Gucci, many fans are getting excited for the new film. The movie has a star-studded cast, including Lady Gaga, Adam Driver, Al Pacino, and Jared Leto, and has been filming on-site in Italy. While we don't know too many details about it just yet, we do know that Driver is playing Maurizio Gucci while Gaga is playing his wife, Patrizia Reggiani — the pop star even gave fans a first look at the characters via Instagram.
Of course, anyone who knows the real-life story of Gucci and Reggiani knows that their love story does not end well. According to Us Weekly, Gucci and Reggiani wed in 1973 and had two daughters together. By 1985, however, Gucci left Reggiani for a younger woman, and the two divorced in 1991. Apparently, divorce wasn't good enough for Reggiani, who ultimately hired a hitman to kill her ex-husband, a crime of passion that resulted in Reggiani's subsequent arrest and decades-long prison sentence. 
Because of its enticing mix of history, drama, and suspense, fans are naturally thrilled to see the story play out on the big screen. There's one person, however, who already has some criticisms of the film: Patrizia Reggiani herself. Keep scrolling to learn why she's "annoyed" with House of Gucci. 
Patrizia Reggiani says it's about 'respect'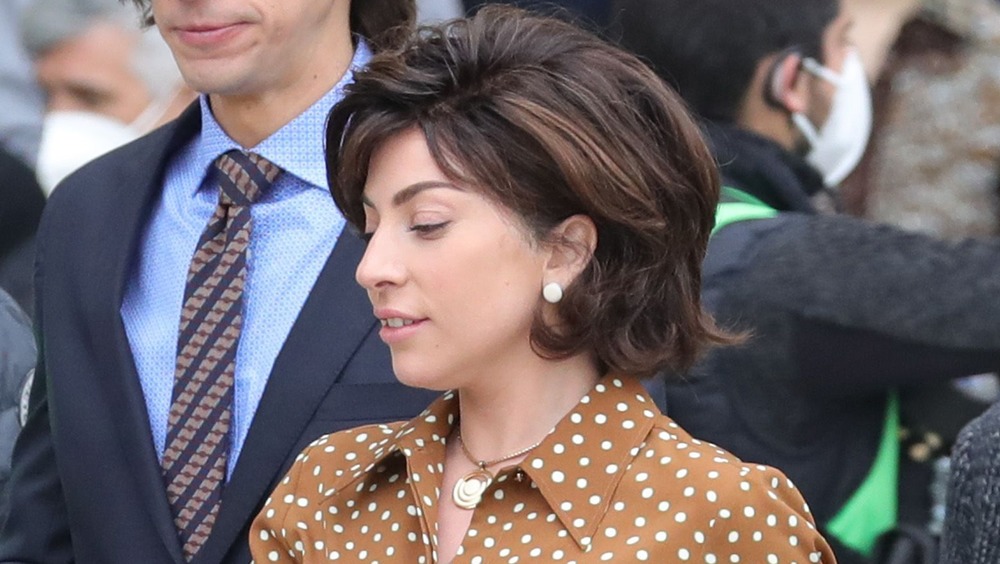 Vittorio Zunino Celotto/Getty Images
While many people think that Lady Gaga is a good choice to play the fallen socialite Patrizia Reggiani in House of Gucci, Reggiani herself isn't too happy about it. While speaking to Agenzia Nazionale Stampa Associata, Reggiani let her feelings be known about Gaga's casting. "I am rather annoyed at the fact that Lady Gaga is playing me in the new Ridley Scott film without having had the consideration and sensibility to come and meet me," she explained, before clarifying that it's "not an economic question." "I won't get a cent from the film," Reggiani said, adding that "it is a question of good sense and respect."
Reggiani was formally convicted of arranging Gucci's murder in 1998, and was sentenced to 29 years in prison, per Us Weekly. The socialite's sentence was then reduced to 26 years, and she was finally freed after 18 years in prison for good behavior. While Reggiani has a bone to pick with Gaga right now, maybe her feelings will change after she sees the film — only time will tell!