How Big Is Jwoww's Engagement Ring And How Much Did It Cost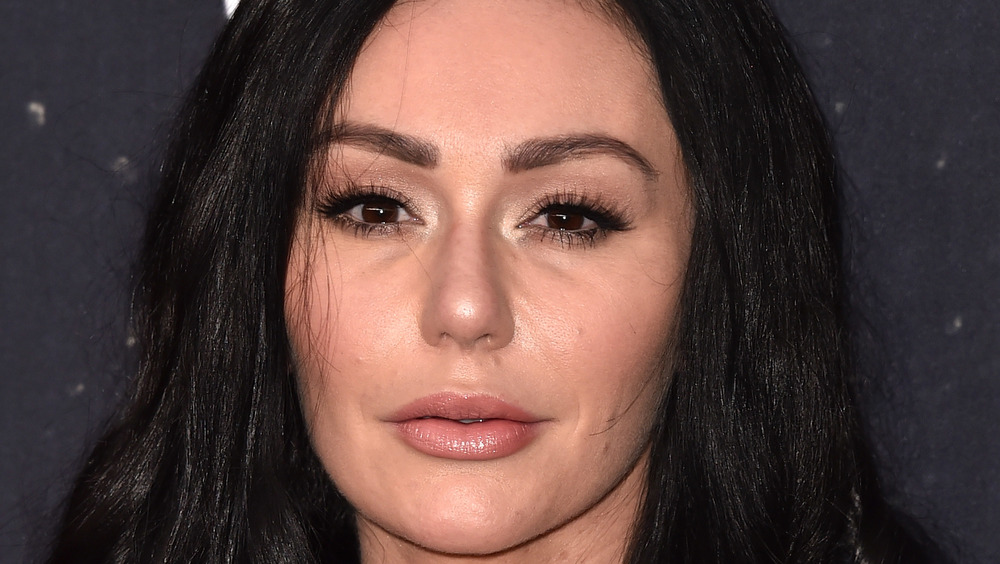 Alberto E. Rodriguez/Getty Images
Jersey Shore's Jenni "JWoww" Farley has happy news — and a big rock to boot. On March 9, 2021, she shared photos on Instagram of her engagement to Zack Carpinello. Farley captioned the photo: "On 2.27 I said yes on the top of the Empire State Building," so clearly, Farley wanted to keep the happy news to herself for a few weeks.
While Carpinello and Farley had some bumps along the way — they even broke up for a spell — they've decided to take it all the way and make it official. Carpinello, a wrestler, began dating Farley in 2019, according to Page Six.
Farley has been married once before, to Roger Mathews, and they share two children: Meilani and Greyson. In fact, Mathews spoke up about what he thinks about Farley's engagement.
While fans are delighted for Farley and Carpinello's good news, we have to pause to talk about that jewelry. Nicki Swift reached out to a diamond expert to get the real story. Here are all the details about Farley's impressive engagement ring.
JWoww's ring is worth more than you think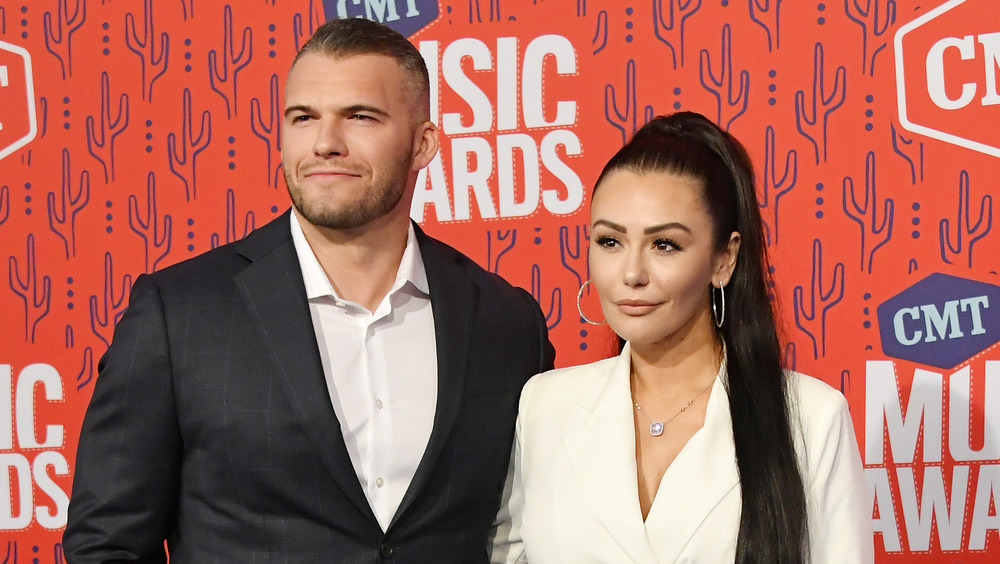 Mike Coppola/Getty Images
To get a professional take on Jenni "JWoww" Farley's engagement ring, Nicki Swift asked diamond expert Michelle Demaree, founder and CEO of Miss Diamond Ring, to give us her opinion.
Demaree was very impressed by Farley's ring. She explained that the ring features a 3 carat, colorless, Round Brilliant cut diamond. It's set in a "vintage inspired rose gold pave diamond halo setting on a skinny solitaire diamond band," Demaree explained, which brings the whole thing up to 3.5 to 4 carats in total weight. The expert explained that the "diamond halo adds 1 to 1.5 carats in overall look." So what's it worth? Demaree estimates its value to be anywhere between $75,000 to $125,000.
"I absolutely love this ring because it is a very timeless look," Demaree said of Farley's ring, adding that it's "on trend" and "very finger flattering." Demaree also noted that Round Brilliants are "the most popular cut globally." Not only that, but the particular cut is "the only diamond shape where you can achieve perfection in terms of cut grade." Farley is clearly very happy with the ring, as she showcased it on Instagram when she announced her engagement to Zack Carpinello.