The Truth About Zach Braff And Donald Faison's Friendship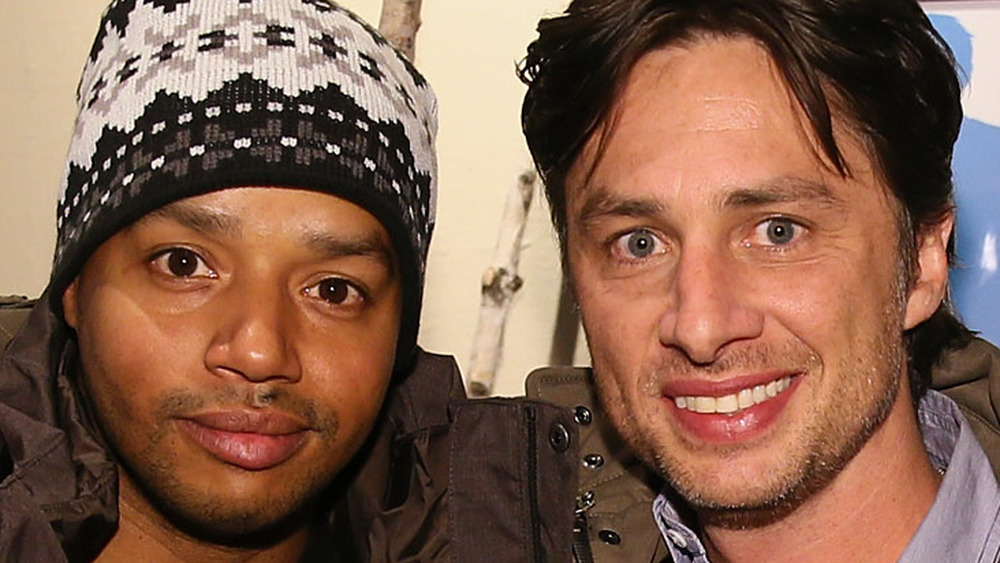 Neilson Barnard/Getty Images
Actors Zach Braff and Donald Faison have solidified what it means to be in a "bromance." Via their characters in Scrubs, JD and Turk, they explore the meaning of friendship and the concept of putting aside selfish intentions for the good of the other person. Forever immortalized in gifs and memes, JD and Turk's dynamic is often considered the epitome of a positive male relationship.
Many fans have wondered if the friendship between Dr. John Dorian and Dr. Christopher Turk translates to their real-life counterparts. Thankfully, Braff and Faison have pulled back the curtain a bit in their podcast, Fake Doctors, Real Friends, as they delve into the history of Scrubs, their relationship, and what it means to be an icon for male friendship. The podcast features Braff and Faison rewatching each episode of Scrubs, sometimes alongside other members of the show's cast or production team. It's essentially a modern-era DVD commentary that gives fans a chance to see these two guys interact in an unscripted manner.
Here's the truth about Zach Braff and Donald Faison's real-life relationship.
Zach Braff says it was 'love at first sight'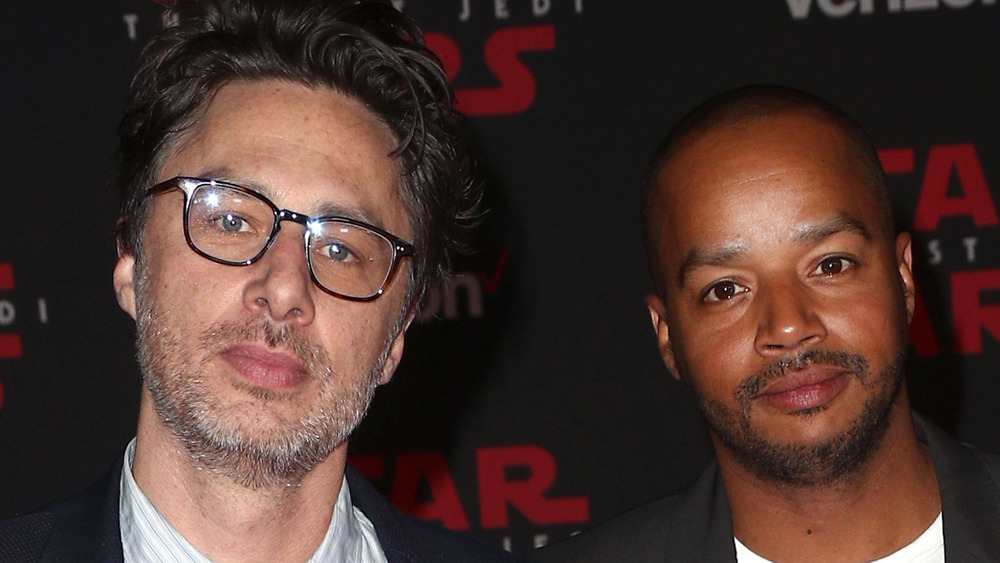 Frederick M. Brown/Getty Images
One of the perks of the Fake Doctors, Real Friends podcast is the ability for fans to see the true relationship between actors Zach Braff and Donald Faison, who played doctors JD and Turk, respectively, on Scrubs. 
Braff told GQ it was "love at first sight." While he may be half-joking, Braff said he adored Faison from the first table read. Once he realized just how good their timing was together on the set of the pilot, he reportedly knew Faison would be a friend for life. Braff also revealed that he was intimidated by Faison when they first met. Faison had been in one of the biggest hits of the '90s, Clueless, whereas Braff was a fairly unrecognizable comedian.  
Faison, on the other hand, told GQ it took a bit longer for him to realize he and Braff were going to be besties. "I realized we were gonna be best friends after season one, when we rented an apartment in New York together and every night we played ping pong in our underwear," he told the mag. 
Faison also said they bonded over music in those early days. Braff introduced him to acts like Joshua Radin and The Shins. Their love of music persists to this day, and they both had a hand in crafting the intro song for their podcast.
Zach Braff and Donald Faison are closer than ever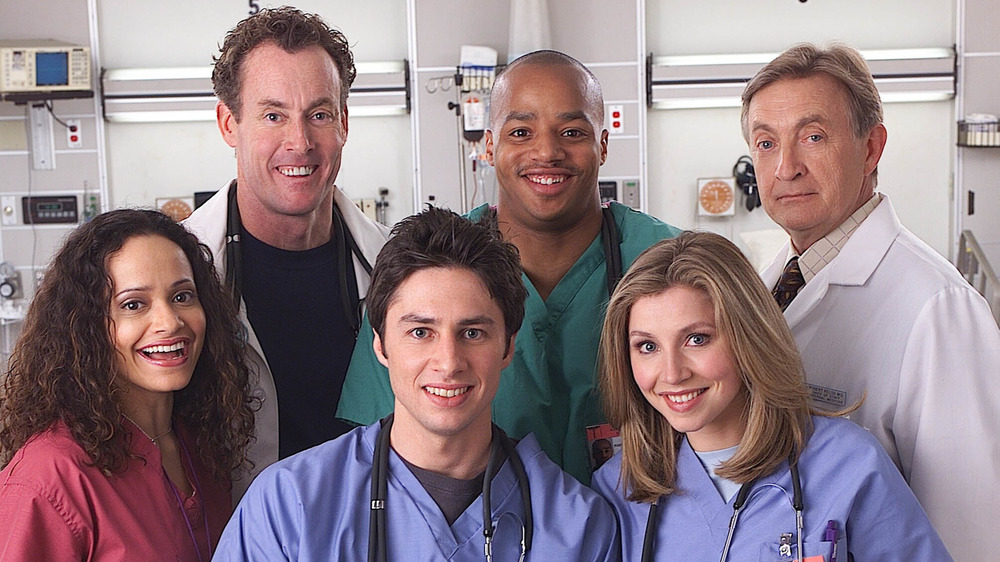 Getty Images/Getty Images
Scrubs ended in 2010, after a massively successful nine seasons in nine years, and stars Zach Braff and Donald Faison remain close. In fact, the two live only streets away from one another in Los Angeles. While the coronavirus pandemic has kept them from seeing as much of each other as they would like, the actors told GQ that their Fake Doctors, Real Friends podcast has created a way for them to remain in contact and escape the pressures of the day. While the two do mention COVID-19 in their episodes, Braff and Faison said they decided to leave politics out of it. 
The guys also mentioned they would be willing to revisit Scrubs if the right opportunity presented itself. Faison told the Express that putting together another series with the cast (pictured above) "would be really difficult but maybe a movie, maybe something like that, that's possible." Braff told GQ that he's not opposed to playing JD again. 
Okay, then. Let's make this happen!