Why Martha Stewart Isn't A Fan Of Gwyneth Paltrow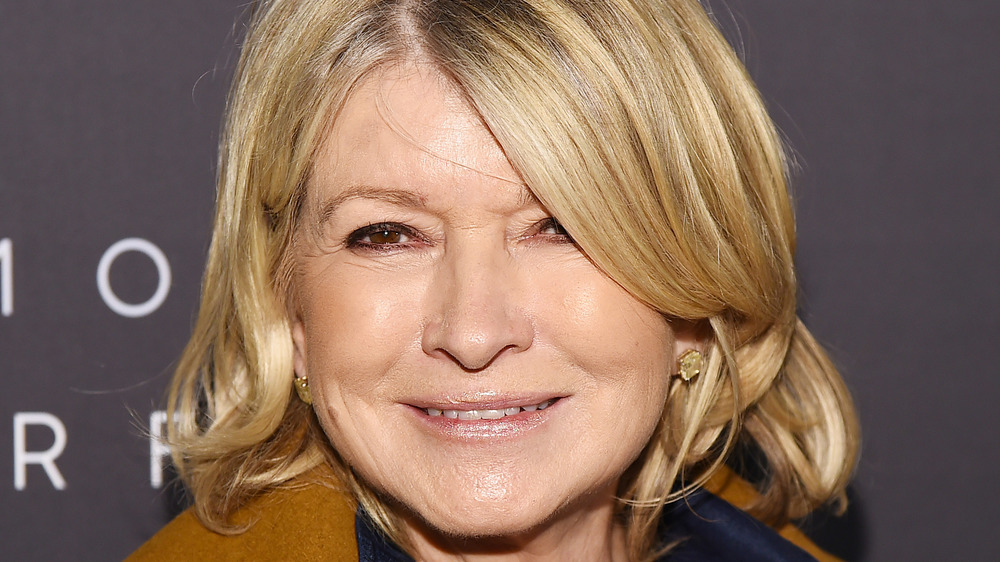 Theo Wargo/Getty Images
This, friends, is a fancy feud. We've got Martha Stewart in one corner and Gwyneth Paltrow in the other as they challenge each other to... a banana nut muffin bake-off! (Okay, so that first part is hypothetical. But they do both have their own banana nut recipes on their respective outlets. And they're not the best of friends.)
It isn't just Stewart who has a hard time with Paltrow. In fact, the Goop founder has a long list of celebs who can't stand her. It's sort of difficult to pinpoint exactly why Paltrow is so unpopular in Hollywood. She did date Brad Pitt and is tight with Beyoncé, so it certainly could be prompted by some jealousy. It's not just her, though. Paltrow's lifestyle brand, Goop, has caused some controversies as well. For instance, the site once presented followers with an interview on how to live at one's "leanest livable weight." Obviously, after this was published, Twitter had some thoughts on a term that seemed, at least at first glance, to fetishize thinness.
Stewart's criticism of Paltrow has poked at some of the Goop founder's more intriguing public statements. So here's what's going on.
Martha Stewart says Gwyneth Paltrow 'needs to be quiet'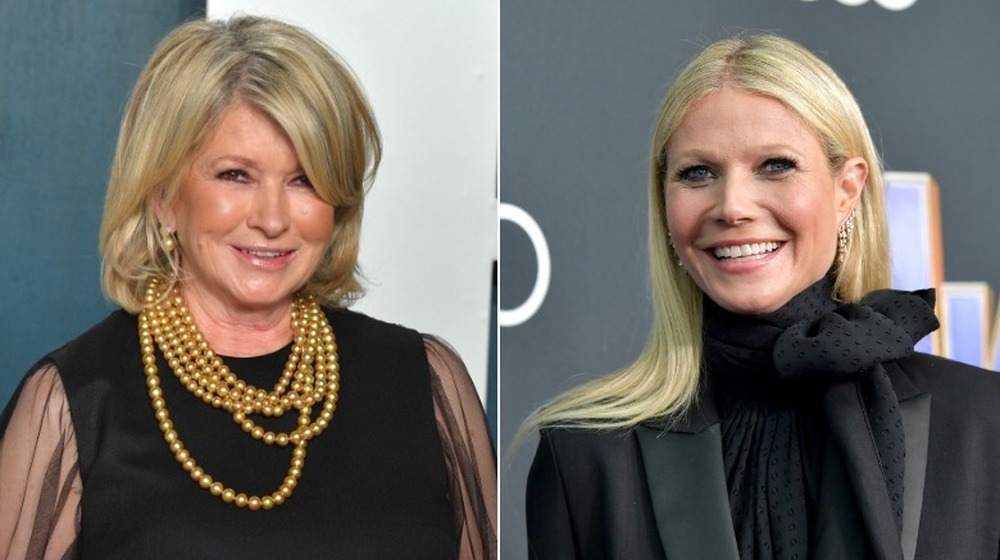 George Pimentel, Amy Sussman/Getty Images
Since both Martha Stewart and Gwyneth Paltrow consider themselves lifestyle experts, it's only natural that a feud would stir. From what we can trace, the rivalry began in 2011, when Stewart left Paltrow's first cookbook launch party early, according to Refinery29. The audacity!
Things got a little more pointed in 2013, when Stephanie Ruhle of Bloomberg TV interviewed Stewart and asked about Paltrow and her burgeoning lifestyle brand. "I haven't eaten at Gwyneth's house," Stewart said, "and I've never seen how she lives. But, if she's authentic, all the better. And, I mean, I certainly hope she is." But Stewart was sure to point out who started the lifestyle empire. "She wants to be a lifestyle arbiter. Fine. Good. I think I started this whole category of lifestyle."
Paltrow had a very funny and dry response at the 2014 Fortune's Most Powerful Women Summit. "No one has ever said anything bad about me before, so I'm shocked and devastated," Paltrow replied. "I'll try to recover." But things got even more prickly. In the 2014 PORTER magazine, Stewart was not so coy. "She just needs to be quiet... If she were confident in her acting, she wouldn't be trying to be Martha Stewart," Stewart said of Paltrow (via E! News).
Stewart also dug at Paltrow's public "conscious uncoupling" from ex Chris Martin by publishing a "Conscious Coupling" for food pairing, per E! News. In response, Goop published a Jailbird Cake recipe, a little, tasty dig at Stewart's past.